Bifolding doors are a great way to create a seamless transition between your interior and exterior living space. Made using super-strong, weather resistant aluminium frames, our bifold doors are the perfect choice when you want to upgrade your Stroud home.
Beautiful bifold doors to match your stylish Stroud property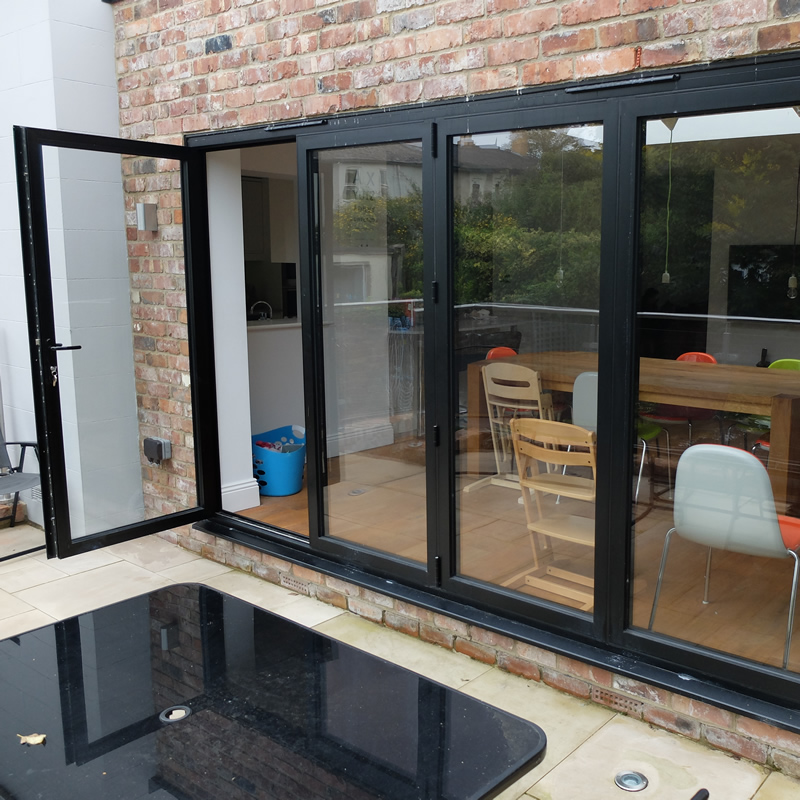 Stroud is an attractive market town in the south of The Cotswolds. Renowned for its picturesque location and full of quirky character properties, bifold doors will suit the architectural character of many Stroud properties.
If you live in Stroud, you'll probably want to make the most of your garden or exterior living space. As Stroud is located in a wooded valley, it is home to many properties with far-reaching views over the surrounding countryside. When you want a patio door option that will maximise your exterior views, the slim sightlines of our bifolding doors will do just that.
Why choose bifold doors for your Stroud home?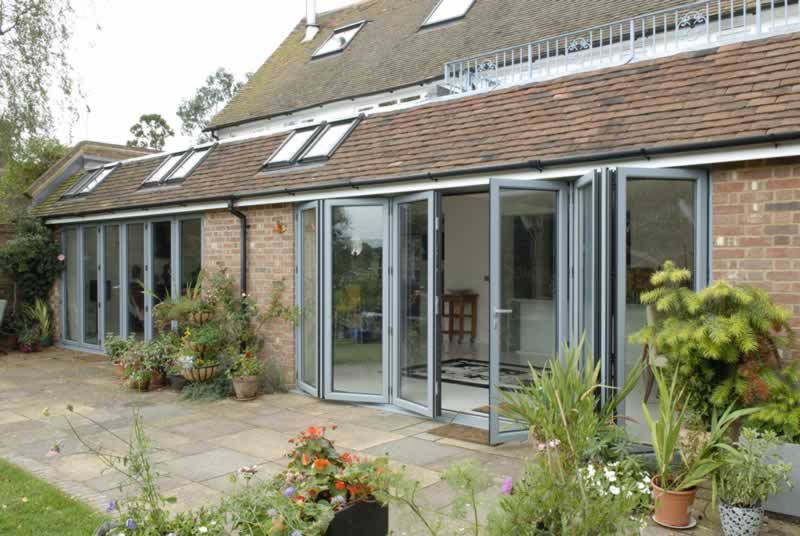 Bifolding doors in Stroud are becoming increasingly popular. They provide homeowners with a wide range of benefits and can be customised to meet your exact design specifications. With a set of new bifold doors from Albany Windows, you can expect:
Between 2 and 8 folding door sections
Smooth sliding durable track system
Choice of any RAL powder coat colour
Super-secure multi-point locking system
Choice of contemporary and traditional hardware
Low threshold for easy access
Slimline frames for uninterrupted exterior views
As you can see, bifold doors provide a wide range of features and benefits. They are also highly energy efficient and will help to keep your home interior warm and cosy during the cold winter months.
Aluminium bifolding doors in Stroud and the surrounding area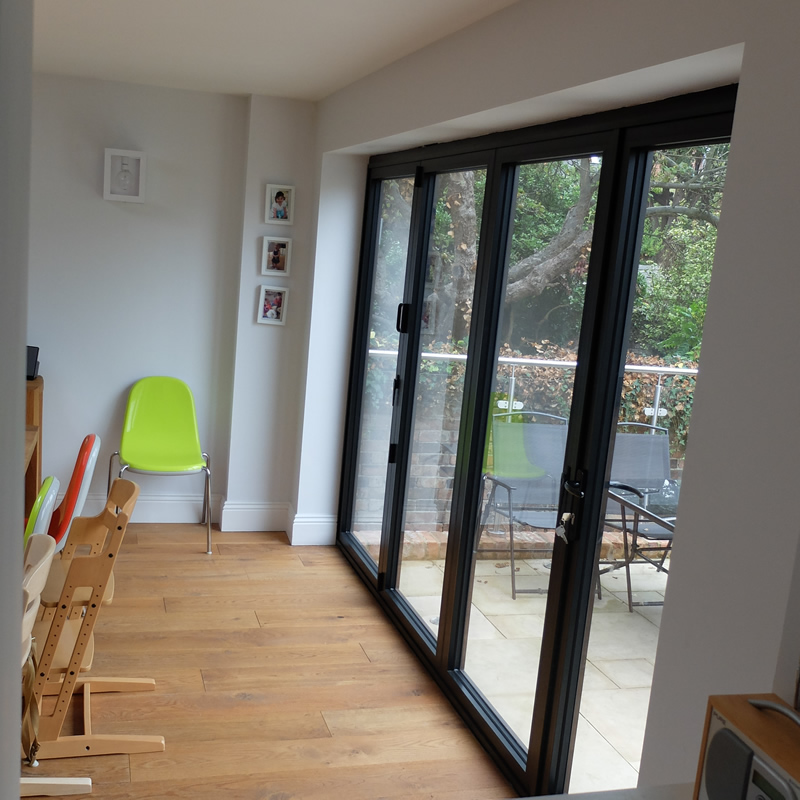 Whether you live in Stroud town centre close to the famous Stratford Park or your home is nearer to Rodborough Common to the south of the town, a set of beautiful bifold doors is an excellent addition to any Stroud home. From Bowbridge to Callowell, the team at Albany Windows are happy to work on any property across Stroud.
Bifolding doors are also a popular home improvement choice for homeowners living in the area around Stroud. From the villages of Slad and Pitchcombe to the north and Burleigh and Nailsworth to the south, we can offer you the best bespoke bifolding doors for your home.
To find out more about bifolding doors in Stroud call Albany Windows on 01242 511 384 or contact us online.