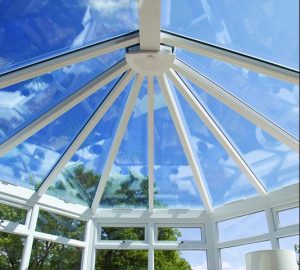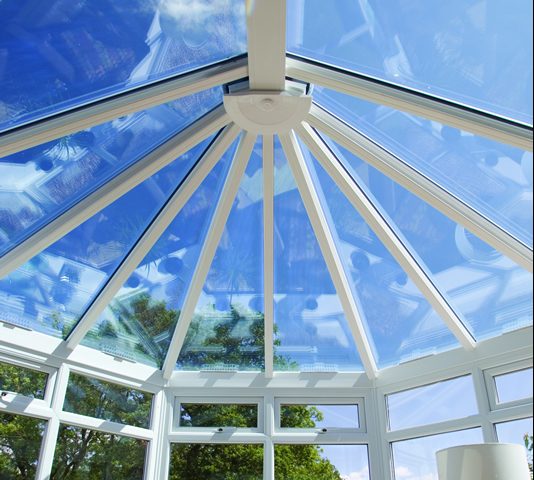 Transform your conservatory with a new glass roof
Breathe new life into your old conservatory with a brand-new glass roof. If your conservatory is fitted with an old polycarbonate roof or a glass roof that is older than ten years, a roof replacement is an excellent idea. With outstanding thermal performance capacity, your new glass roof will help to regulate the interior temperature for a comfortable year-round living space.
Glass conservatory roofs for existing and new-build glazed extensions
At Albany Windows, our glass conservatory roofs are compatible with all types of replacement roof projects. Whatever size and style of conservatory you have, we can offer customised glass roofs to meet your exact requirements.  All our installers are highly skilled professionals with extensive glass roof installation experience. They provide a premium installation service for all glass conservatory roof projects.
Glass roof features
Solar control glass for an ambient interior temperature
Argon filled glass units for enhanced thermal performance
Weathertight seals to protect against water penetration
Customised shapes and sizes
Optional opening glass pane
Benefits of a new conservatory glass roof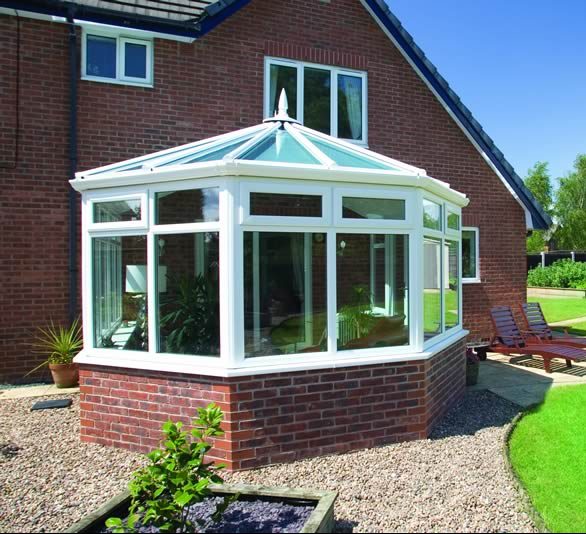 Installing a new conservatory roof provides homeowners with a wide range of benefits. When you want to brighten up your home interior, a glass roof will admit an abundance of natural light while regulating the sun's UV rays to reduce solar heat gain.
A new conservatory roof will also enhance the aesthetic appearance of your conservatory. With a wide range of styles to choose from, a glass conservatory roof will transform the appearance of a tired glazed extension from both the interior and exterior.
Modern glass roofs are designed to create a calm and quiet interior living space. They provide excellent acoustic insulation to help reduce exterior noise penetration. Glass roofs will also improve energy efficiency, helping to keep your home at a comfortable temperature and saving you money on your home heating bills. In terms of weather protection, a glass roof is designed to withstand the most extreme of UK weather conditions.