Superb windows, doors and conservatories for Cheltenham homes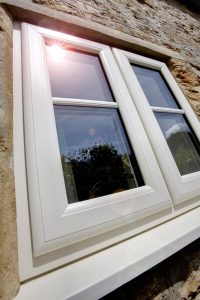 If you're lucky enough to call the attractive town of Cheltenham home, the appearance of your property is probably important to you. Full of stunning regency buildings, it was once voted the most desirable property location in the UK.
We can provide quality double glazing in Cheltenham and the surrounding villages, as well as a wide range of high-quality glazing products.
Named as the best place in the UK to raise a family, keeping them warm and safe is a top priority.
Visit the Albany Windows & Doors Showroom in Cheltenham
Three minutes from The Range and just 11 minutes from Cheltenham Town Centre, our extensive double glazing showroom is situated in the Space Business Centre on Tewkesbury Road.
Showrooms provide a great way to 'try before you buy' and gain valuable inspiration for your upcoming home improvement project. Even if you're certain about what you want to achieve, it's definitely worth visiting our showroom to browse through a variety of high-performance uPVC and aluminium glazing products. You can also ask any crucial questions and talk through your ideas with a friendly face.
If you're unable to visit us on-site, we're fully equipped to provide quotes via phone and email too.
Stylish replacement windows can boost Cheltenham property values
uPVC windows remain a firm favourite with families throughout Cheltenham and beyond, thanks to their cost-effective clean lines, fantastic energy efficiency and low maintenance qualities. Thanks to advancements in colour technologies, many different looks can be achieved with modern uPVC windows. So, if any of the following applies, it is likely time to replace and upgrade your windows: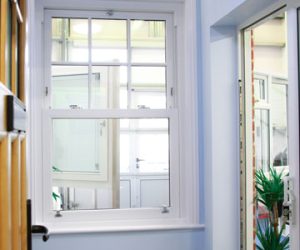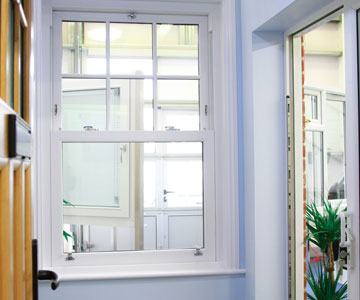 Condensation in between window panes
Cracked glass
Soft, chipped or water damaged frames
Difficulty opening, closing or locking
Draughts
Leaks
Increasing energy bills
Increased exterior noise
Browse through a wide range of quality uPVC and aluminium windows at our Cheltenham showroom, including bespoke stained glass and even triple glazed options.
Related topic: Why are uPVC windows in Cheltenham so popular?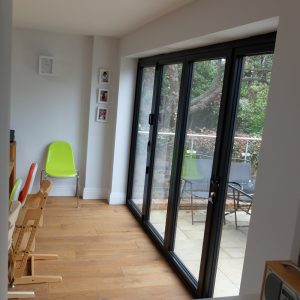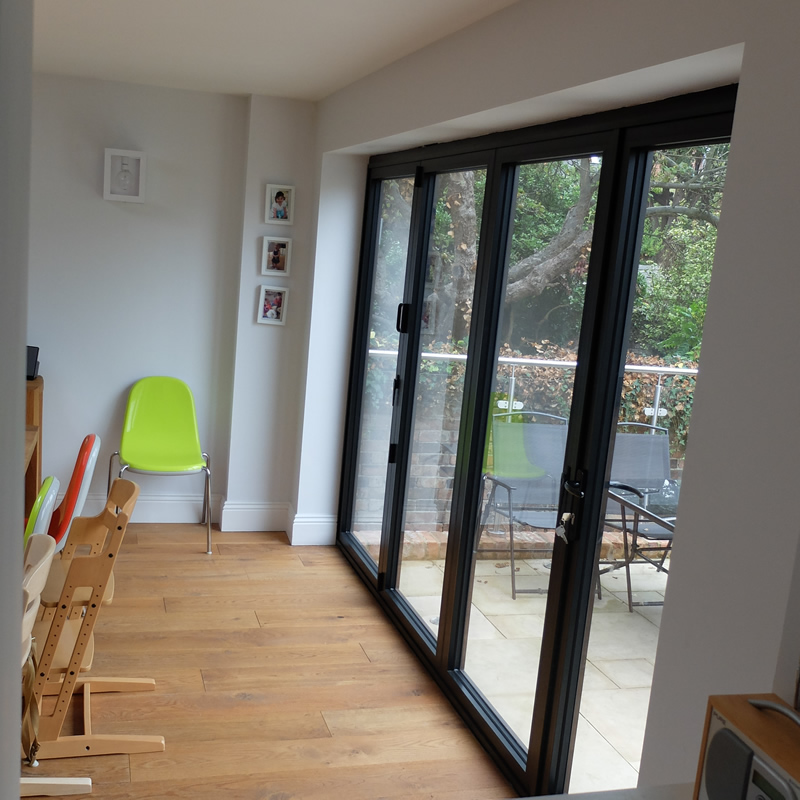 Transform your Cheltenham home with modern aluminium doors
If strength and style are important aspects of your renovation project, have you considered incorporating ultra-strong aluminium windows and doors?
As the most eco-friendly building material around, aluminium windows and doors also boast an impressive lifespan of over 30 years.
Highly energy-efficient, secure and low maintenance, Cheltenham homes with alluring aluminium windows and doors definitely stand out.
Trustworthy double glazing company in Cheltenham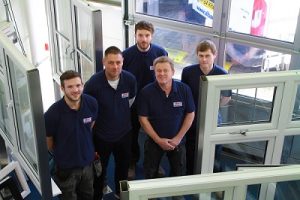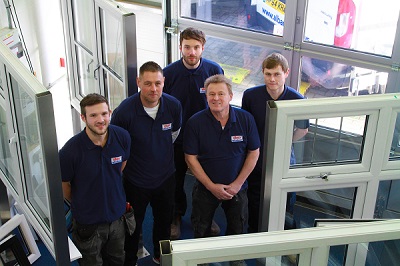 From the affluent suburb of Charlton Kings to Swindon Village, we can help find the perfect products for you; whether you live in a Georgian townhouse in Montpelier or in the new development of Saxon Quarter. Whether you're trying to keep your home's heritage feel or make it contemporary, Albany Windows are the ones you can trust.
Don't take our word for it! Check out our Trusted Trader reviews and see what our customers are saying about us.