A+ rated custom shaped windows installed in Cheltenham & Gloucestershire
As specialist glaziers, Albany are able to offer custom shaped windows. If you're looking for a unique window for your home, a custom shaped window from Albany is the perfect choice to make.
Custom shaped windows for your home
Custom shaped windows help to add a touch of individuality to any property. Perfect for creating a strikingly unique aesthetic, custom windows can completely transform the appearance of your home.
As well as adding original looks to a home, custom windows also have practical benefits. If you need a non-standard sized, or shaped window for your property a custom window from Albany is the perfect solution.
Bespoke and made to measure
At Albany, all of the custom shaped windows we offer are bespoke and made to measure your property. This means that your window will be created according to your exact specification, allowing you even more creative control over the look of your finished custom window.
uPVC and aluminium frames
Our custom windows are available in a range of materials so that you can create the perfect window to match your needs. Available in easy to maintain uPVC or long-lasting, durable aluminium, our custom shaped windows are also incredibly energy efficient and can help to reduce the cost of your heating bills.
Custom window features
Made to measure your property
Available in aluminium or uPVC frames
Leaded, bevelled and stained glass designs
Achieve an authentic timber look, without the high maintenance of wooden windows
19 uPVC colours; unlimited RAL aluminium colours
Low maintenance and long lasting
A+ rated energy efficiency
Find out more about our aluminium windows.
Secure custom windows
We take the security of our windows seriously. That's why we can offer custom windows that meet high standards, such as:
Internally glazed windows that keep intruders out
High quality hinges and locks
Market leading Yale locks
Energy efficient custom windows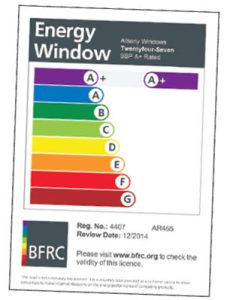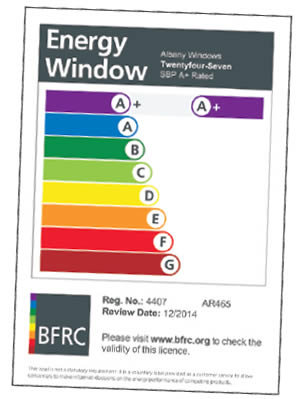 Installing double glazed windows and doors can make a notable improvement to the living environment in a house, reducing heat loss, and keeping your home warmer and more insulated.
Replacement windows must achieve an energy rating of C or above; we offer windows with up to an A+ energy rating. Not only are our casement windows compliant with current regulations, but they could save you hundreds of pounds a year in heating bills.
Designed and manufactured to A+ energy ratings
Energy saving glass
Argon filled sealed units
Triple glazing option available
Custom window styles and options
Large range of window handles and locks available
We offer a wide range of hardware so that you can create the perfect custom window to match your home. With multiple locking systems, handles, astragal bars and sash horns available, it's easier than ever to create the window of your dreams.
Glazing and glass options
You can add almost any glass design into your window frames, including leaded windows, bevelled designs and stained glass.
Our windows also feature energy saving glass that absorbs free energy from the sun whilst retaining internal heat. This combination of solar absorption and retention keeps your home warmer for longer as well as lowering your energy bills, saving you extra money.
Custom window colours
Here at Albany we can colour custom windows in 19 solid colours or wood grain finishes, from traditional Mahogany and Dark Green to new, popular colours such as Chartwell Green or Slate Grey.
Our aluminium windows are available in a whole rainbow of colours in the RAL colour chart.
Different colours to match the inside and outside of properties are available.
Please request a colour chart for a more accurate representation.