Our guide to replacing your windows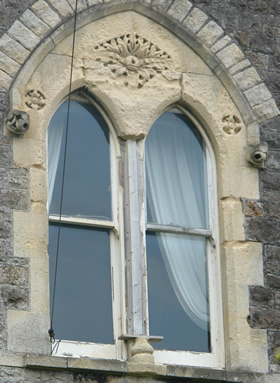 Living in such a 'throwaway' society, it's tough for Cheltenham & Gloucester homeowners to gauge whether their windows need to be repaired or replaced. More often than not, window repairs are not as straight forward as they first appear to the untrained eye. Of course, repairing your windows is always going to be preferential to replacement windows, due to cost and interruption; although replacement windows will actually save you money, in the long run, thanks to reduced energy bills. An experienced and knowledgeable double-glazing installer will be able to tell relatively quickly whether you need replacement windows or not and we strongly advise that you take this route.
What should I consider when replacing windows?
First of all, you need to establish whether your windows actually need replacing or if there's a chance that they can be repaired. Let's delve a little deeper and answer a few frequently asked questions at the same time.
Repair or replace, that is the question!
5 signs it's time to repair your windows
Difficulty opening and closing
Leaks
Hardware issues
Mystery drafts
Broken sash cords
How much does it cost to repair a window?
Homes across Cheltenham and Gloucester are all shapes and sizes, so we would need to inspect the condition of your windows to put a comprehensive window repair quote together. Book an appointment or apply for a no-obligation quote now.
How do I know if my double-glazing needs replacing?
5 signs it's time to replace your windows
Broken glass
A 'Foggy effect;' condensation between the panes of glass
Increase in exterior noise
Yellowing uPVC
Guarantee/warranty expired
Related to this topic: How often do windows need replacing?
Do replacement windows pay for themselves?
The main barrier preventing Gloucestershire homeowners from upgrading their windows and getting the most out of their home is typically the overall cost that's involved. However, it's crucial to note that the energy savings combined with the potential profit added to a property's resale value are worth their weight in gold; practically paying for themselves in the long run.
Related to this topic: How to measure for replacement windows
10 less obvious signs that your windows need repairing or replacing include:
Misted glass
Cracked glass
Jammed/rotten sashes
Unexplained energy bill increase
Damaged window sills
Damaged glazing/Georgian bars
Condensation
Mouldy windows
Corroded metal windows
Single-pane windows
Contentious issues like these will need to be inspected by a professional, qualified & accredited double-glazing installer.
Related to this post: 3 reasons why we are one of the local favourite installers
Should I repair or replace single-glazed windows?
Single-pane windows beware! Lead-based paint was banned from sale after 1978 but is still being found in homes built before 1960. It's important to take note of this, as even the friction of opening and closing lead-painted sashes can release lead dust into the atmosphere and heighten the possibility of lead poisoning in children. Replacing damaged single-paned windows is therefore advisable, of course enlisting the help of trained & experienced window fitters (like us!) who will take all the necessary precautions to retain health and wellbeing throughout the household
Should I repair or replace windows if they are original features of the house?
With many period properties located across Cheltenham and Gloucester, this is a relatively common query. It's possible for single-paned windows to be affordably repaired, depending on the condition they're in. You also need to bear in mind that if your home is situated within a conservation area or is a listed building there may be certain building regulations and restrictions that apply, with regards to making alterations to the property. Prevent reducing the character and value of your home, whilst effectively retaining thermal efficiency, by considering custom made windows or secondary glazing options.
More helpful related topics that we've covered on this subject:
Homes stand out with custom windows
Secondary Glazing vs. Double Glazing
Should I replace my sash windows or install secondary windows?
Aluminium windows vs uPVC windows
Condensation in your double glazing? Use a hair dryer and other smart home hacks
Will new windows stop condensation?
3 ways to find a good window installer in Cheltenham
Our motto is 'repair before replace' !
Considering how much we use windows in everyday life, even the best windows will develop issues over time. At Albany, we confidently provide a wide range of double-glazing repair solutions, including doors, conservatories and guttering issues. Still unsure whether you should repair or replace your windows? Get in contact with an Albany Windows expert and discuss your repair options in more detail.