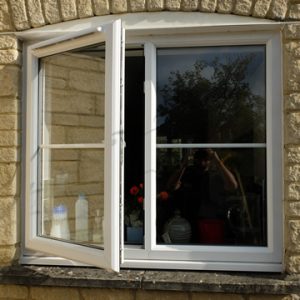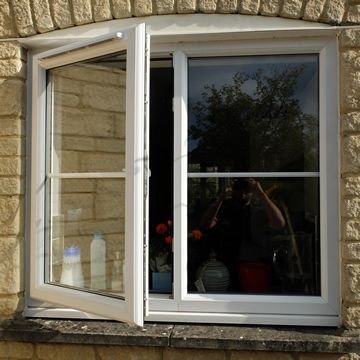 Many common window problems can be easily repaired. Some are just a part of the gradual wear and tear that a window will experience in its working lifespan, whilst some particular problems might be more serious, and a sign that your window may need replacing.
If you're experiencing draughts, leaks, broken hardware or any other issues with your windows, can you repair your windows or is it time to invest in replacement double glazing?
Repair or replace? Yellowing uPVC…
Replace!
Over a long period time, inferior quality uPVC will begin to yellow and discolour. This can end up spoiling the aesthetic of a home. With many uPVC window units installed in the late 1980s/early 90s, this is a particular problem. It can be easily fixed by replacing the window frame with a new one.
Repair or replace? Misted glass…
Repair or replace!
Misted glass is a sure sign that your double glazing isn't working properly. Whilst many windows suffer from condensation on the exterior of the glass itself, misted glazing indicates condensation on the interior panes. This isn't good. It suggests that the perimeter edge seal is broken and is letting in moisture. Over time this can cause damage to the window itself, let damp into your property and even encourage the growth of mould and mildew. Misted glass is definitely a sign that you should either repair, or replace your window as soon as possible.
Repair or replace? Mystery draughts…
Repair!
If you're window suffers from serious draughts that lower the temperature of your room, it could be a sign that something is wrong with its frame or glazing. Serious draughts can impact the warmth and energy efficiency of your property, and even increase the costs of your heating bills. If you suspect that your window is letting in draughts, contact a home improvement company and they should be able to repair it for you.
Albany: home improvement specialists across Gloucester and Cheltenham
If you're looking for high quality, energy efficient double glazing, Albany are the home improvement company for you. We can repair your uPVC window, or even replace them entirely with newer, more energy efficient systems.
Serving towns and cities such as Gloucester, Cheltenham, Stroud, Tewkesbury, Cinderford, Cirencester, Albany have been improving homes across the region for over 15 years. For more information about how we can help you, please give us a call on 01242 511384 or visit our double glazing showroom in Cheltenham today.