From June 2022, there will be a number of significant changes made to the Building Regulations. Primarily, these changes will be aimed at improving the energy efficiency of buildings. This is largely in line with the government's target of being Net Zero by 2050. There will also be further changes to come in 2025. In 2025, there will be the introduction of the Future Homes and Buildings Standards, which relates strongly to cutting carbon emissions.
The measures will make it mandatory to cut carbon emissions to 30% for new homes and 27% for new buildings. Towards the end of the year, it was announced that changes were to be made to Approved Documents Part F and L, while Approved Document O was introduced. Part F relates to improved ventilation, Part L refers to energy efficiency and Part O has been created to ensure that buildings do not overheat.
What does Part L of the Building Regulations cover?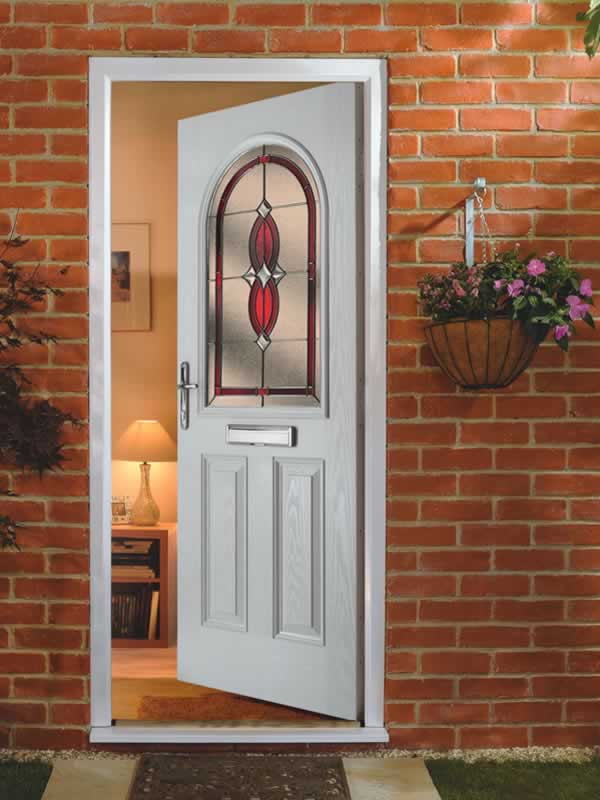 Part L revolves around the conservation of power and fuel for different types of buildings, both new and existing. It is part of the government's commitment to helping improve the energy performance by limiting the amount of heat loss and any excessive solar gain. It is also aimed at making sure that energy-efficient fixed building services are installed, such as lighting.
What are the changes to Part L of Building Regulations?
The Approved Document L is split into two parts, with one relating to dwellings (Part L1a) and the other relating to buildings other than dwellings (part L1b). A section of the amendments to Part L includes a new performance metric that will be used to measure energy efficiency. The 'primary energy' measure will combine with CO2 metrics to ensure that buildings comply with Part L. The calculations used for primary energy include factors such as the energy used to produce fuel and deliver it to the building, as well as the efficiency of the building's heating system.
There are also new minimum efficiency standards for both new and replacement windows, doors and general thermal elements. The U values of building elements have also changed to help the improvement of energy efficiency. New windows and doors are set to require a minimum U value of 1.4. Our windows and doors are able to comply with this new regulation, while our triple glazing options provide potentially even lower U values.
How will the changes impact new and existing homes?
In terms of new homes, along with the aforementioned 30% cut on emissions, there will also be a maximum flow temperature requirement of 55°C for new or replacement heating systems. This is considered to be important for system efficiency.
There are also some guidelines for conservatories being installed in a new dwelling. For example, it must be ensured that the home's heating system is not extended into the conservatory and that there is adequate thermal separation between the property and the new extension. If both are achieved, the conservatory can then be treated as if it is part of an existing dwelling.
With regards to existing homes, heating system designs will need to accept low-carbon heating in the future, whether it is new or a replacement. Some properties, such as those in conservation areas, could be exempt from the new energy efficiency requirements should the appearance be altered enough to take away from its appearance or character.
Why are Building Regulations important for home improvements?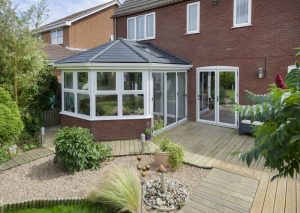 Building Regulations are in place to ensure that any work done to a home or building is of a minimum legal standard. They focus on any part of the alteration, design or construction of a building. Factors that are focused on include ventilation, fire safety, size of rooms and the quality of materials.
They help to make sure that a property is not only safe to live in, but that it is also comfortable. As well as those factors, there is an increased focus on energy efficiency. A new house or extension will need to be compliant with Building Regulations. Of course, at Albany, we will ensure that all work will be compliant with Building Regulations.
High-quality and energy-efficient home improvements in Cheltenham and Gloucestershire
Here at Albany Windows, we offer a wide range of home improvements for homeowners based throughout Gloucestershire. From energy-efficient casement windows to high-performance bifold doors and a selection of double-glazed conservatories, there is plenty for your next project. You can contact our friendly and knowledgeable team today on 01242 511384 or get a free online quote.