As 2022 kicks off, the focus on sustainability continues to rise in importance for homeowners around the UK as they seek to become more environmentally friendly. There are now more sustainable options than ever before and, while some may be more expensive, it paints a clear picture in terms of where the attention of homeowners is being directed.
That is not to say, however, that it has to be particularly difficult to make your property more eco-friendly.
Energy-efficient home improvement projects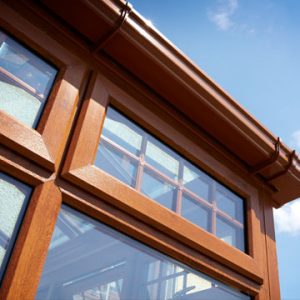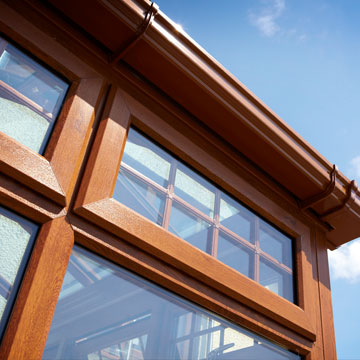 Energy efficiency is a key component of ensuring that your home is as environmentally friendly as possible. There are many ways to improve the energy efficiency of a property, not least embarking on some home improvement projects. Replacing or upgrading old windows and doors can help significantly in cutting down on energy usage and costs.
Aluminium is known as being one of the most sustainable materials available, primarily because it can be efficiently recycled. This in turn saves energy when it comes to production. It is often used in place of timber thanks to its preferable properties. In terms of the larger picture, this helps to reduce deforestation. We install both aluminium windows and doors, providing a great sustainable option for your home.
UPVC is another material that has improved its sustainable features, with our modern windows able to achieve an energy rating of up to A+. Though uPVC may not be a fully organic material, it is still noticeably durable and thermally efficient, as well as low maintenance. It is also able to be fully recycled, often up to ten times without showing signs of degrading. Again, we have a host of uPVC-based products available from windows to doors and conservatories.
Ensuring your outside space is maintained regularly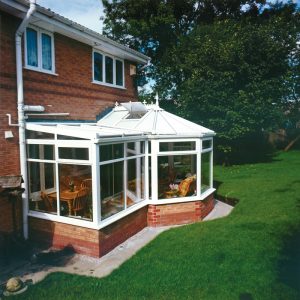 It is not just the inside of your home that can play an important part in making your home more sustainable. For example, making sure that your garden or the outside of your conservatory is clean will help your outside space be more efficient.
As well as cleaning regularly, having the guttering able to filter rainwater into the garden can help if things dry up.  Composting or growing fruits and vegetables can also provide viable options when it comes to sustainability.
Other ways to make your home more environmentally friendly
Recycle – recycling may seem like an obvious option, but there is an increasing number of products that are becoming recyclable; you may be able to recycle more than you might think. It is important to make a concerted effort to improve the rate at which you do recycle.
Insulation – insulating your home is one of the easiest ways to keep warmth in and reduce energy expenditure, in turn cutting down on bills. Some good options include polystyrene, cotton, denim and even sheep's wool.
Natural products – where possible, it can be advisable to try and seek out some natural products as a more eco-friendly alternative. These can include products for the kitchen or the garden, without the potentially harmful chemicals included.
Home improvements in Cheltenham and Gloucestershire
At Albany Windows, we offer a wide range of home improvement options to enhance your Cheltenham home. Our energy-efficient products can really help to make your property more environmentally friendly, as well as save you money on bills. Contact us today on 01242 511384 or get a free online quote.