Conservatories are a fantastic option for homeowners to increase the living space and potential of their property. They can, however, sometimes become a slight afterthought during the winter months. Conservatories can become too cold to be habitable or can often be used as a throwaway storage room for Christmas-related items. It is important, though, to ensure that your conservatory is efficiently protected against both intruders and the elements.
1) Toughened or laminated glass can enhance protection
Toughened or laminated glass is a high-security option for your roof. Your roof can often be a vulnerable part of your conservatory. Therefore, it is imperative to ensure that it is protected as well as it can be.
Toughened glass is used because it is durable and is in turn less prone to breaking through impact. Laminated glass may not be as secure, but it is safe in the sense that the glass will stay in place if shattered.
Particularly for a ceiling or overhead feature, laminated glass could be preferred in the case of it being broken, though generally toughened glass is less likely to break.
2) Insulating your roof or installing a solid tiled conservatory has many benefits
The solidity and durability of a solid roof can naturally add another layer of security to your conservatory, especially when compared to a weaker roof that can be vulnerable to break-ins. Solid conservatory roofs also add a considerable amount of thermal efficiency to your overall home.
With a standard polycarbonate roof, it is likely that your conservatory will be too cold in the winter. Switching to a solid tiled roof will help provide better insulation and allow your conservatory to maintain a much better temperature. You are able to enjoy the benefits of your extended living space with the temperature being considerably more comfortable.
3) Make sure any draughts are blocked to decrease your energy bills
Draughts are a notorious problem for homeowners, so making sure they are controlled is important. It is particularly valuable to block draughts during the winter. Letting in cold air is not only a nuisance and a cause of discomfort, but it also wastes any heat that was present.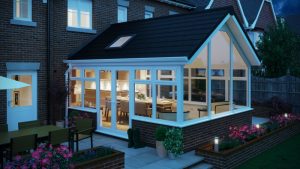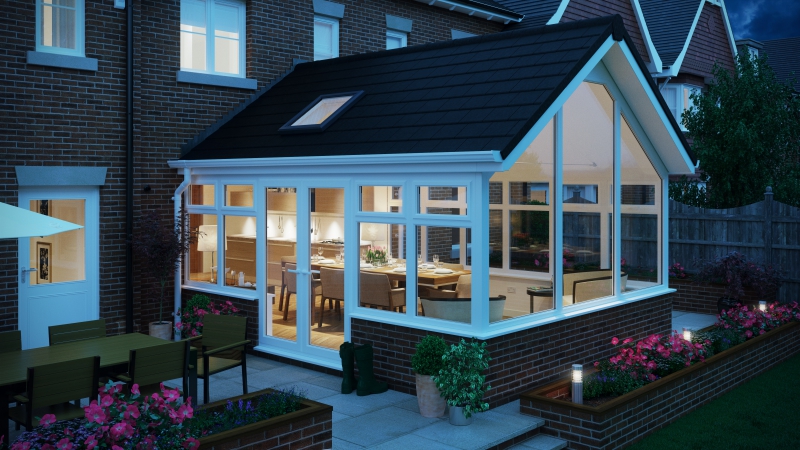 As well as installing the aforementioned solid tiled roof, there are other draught-proofing options available to pursue that will protect your conservatory from the elements.
Double glazing is an essential choice for your conservatory, as it helps significantly with insulation and dealing with issues such as the build-up of damp, mould and condensation. Adding blinds and curtains can also present a simple yet effective solution for unwanted draughts.
4) Upgrade locks and handles to ensure your conservatory is protected
If the current window and door handles in your conservatory are verging on the older side, consider replacing them with more secure alternatives. For example, multi-point lock window handles are a great option because they lock automatically once the window is closed. The multi-point locks are a high-security choice suited to uPVC frames. They are also able to protect your conservatory from any variable changes in weather.
Secure your conservatory with Albany Windows this winter
At Albany Windows, we offer a wide range of fantastic conservatory options. Solid tiled conservatory roofs are also available, offering several benefits. They will make your Gloucestershire home a much more pleasant and secure place to be this winter. Contact us today on 01242 511384 or get a quote.