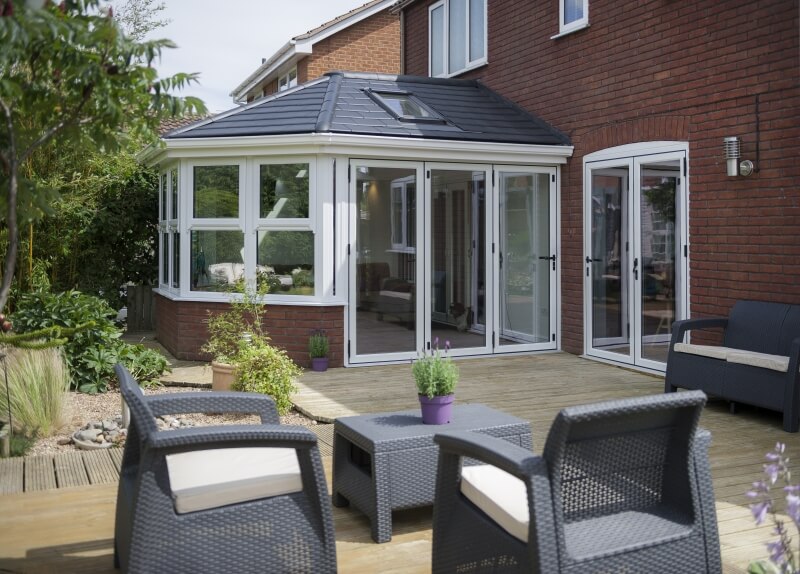 There are many reasons why homeowners throughout Cheltenham and Gloucester are opting for solid conservatory roof replacements, over the traditional polycarbonate and glazed roofing of yesteryear. Allow us to explain a few now.
Eliminate the 'too hot in summer, too cold in winter' scenario
This is probably the most common problem with glazed conservatories that we're contacted about. The great thing about solid roof conservatories is that they're designed to stay warm in winter and cool throughout the summer months. The Celsius Solid Roof utilizes innovative materials and construction methods that intelligently avoid 'cold-bridging' issues such as condensation, damp and mould.
Peace and quiet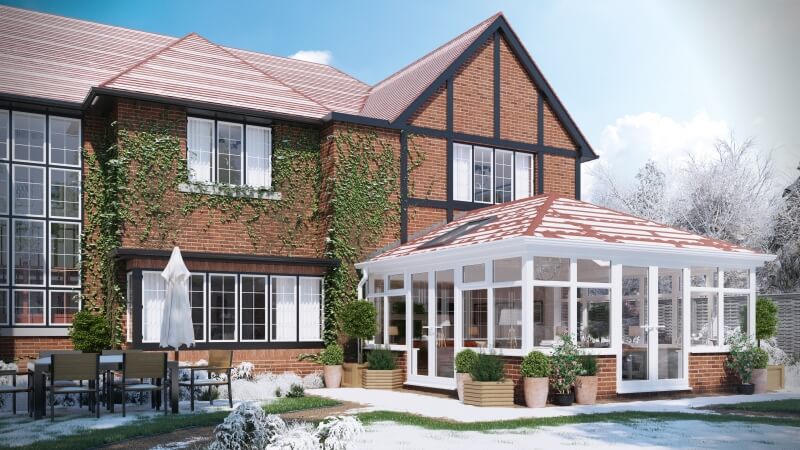 No-one wants to be interrupted by noisy neighbours or busy traffic, but statistics show us that over 80% of people are exposed to noise pollution in their home. Noise pollution affects councils too, who spend between £130 – £7k for each complaint that's investigated! Solid roof conservatories (like ours!) are far more soundproof than your classic conservatory, enhancing your quiet time even in the harshest weather conditions.
Energy consumption reductions
Even if you choose to incorporate enlightening VELUX roof vents into your new solid roofing system, the combination of high-performance insulated SIPs (Structural Insulated Panels), insulated plasterboard and Celsius Performance Glass can achieve outstanding U-values as low as 0.15 W/m2K. Low U-values translates into more heat being retained inside the structure, reducing energy consumption and energy bills.
Eliminates sun glare
Glare from the sun is incredibly annoying when you just want to sit back and relax within the comfort of your conservatory. Our solid conservatory roofs stop you being blinded by the sun, as well as protecting your furniture from fading due to long-term exposure to UV rays.
Complements existing aesthetics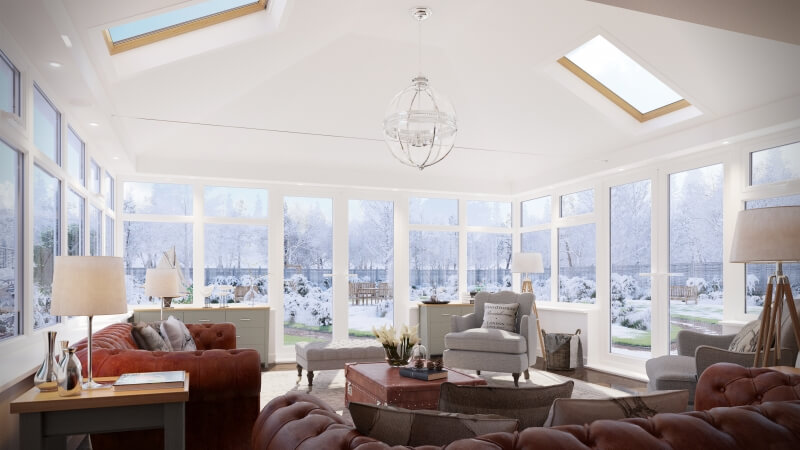 With a wide range of styles and tile colours available, you can precisely colour-match your new conservatory roof with the rest of the property. Whether you've recently decorated and require a new roof to match your new look or you're starting a completely new project, a solid conservatory roof will truly transform your lifestyle. Create the ultimate relaxation and entertainment space with a superior plastered interior, complete with downlights and integrated speakers.
High-quality conservatory roof replacement Gloucestershire
Polycarbonate and glazed conservatory roofs are still ideal for restricted budgets and south-east or south-west facing structures, that receive an equal amount of sun and shade throughout the day. Whether you want to transform your conservatory or orangery space with a solid roof replacement or need expert advice on a new conservatory project, Albany Windows should be your first port of call. Take a look at our finance options, book an appointment to discuss your requirements further with one of our knowledgeable advisors or get a quote today.
Related to this post: