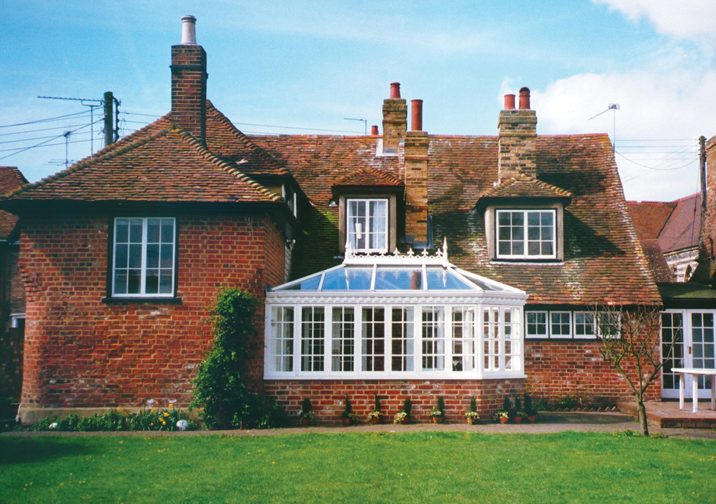 Cleaning your conservatory is one of those tasks that you seem to add to your to-do list but never quite get around to. But it's very straightforward and will save you from having to pay for pricey repairs in the future.
So, to make the process as easy as possible, here are our top tips on cleaning your conservatory.
When should you clean your conservatory?
You may think a beautiful sunny day is the best time to clean your conservatory, but did you know that by doing this you could be left with unwanted streaks and marks on the glass? Choosing a dry but overcast day is your best choice for a clean and streak-free clean.
What can I use to clean my conservatory?
Keep it simple! All you need to clean your conservatory is a telescopic non-abrasive sponge, a soft cloth, a squeegee and warm soapy water. There are good quality conservatory cleaners out there, but they aren't necessary. If you'd prefer to use a specialist conservatory cleaner look for non-abrasive chemical solutions.
Do not stand on the roof of your conservatory, no matter how high quality it is, as most conservatory roofs are not made to withstand a person's weight. Safely reach the roof with good quality, sturdy ladder, making sure someone is there to steady it.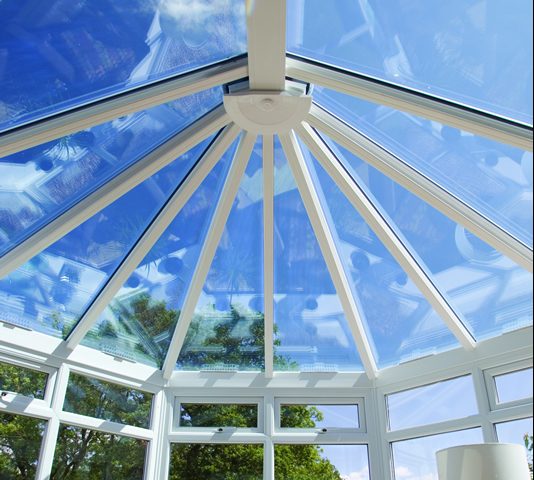 How do you clean a uPVC conservatory?
Top to bottom
Cleaning your conservatory is much simpler than you may think. Always start from the top and work your way down, this way no dirt is going to drop onto areas you have already cleaned.
Moss and Algae removal
Unfortunately, there's nothing you can do to prevent the growth of algae and moss but by removing it you'll protect your conservatory. If left to grow, moss and algae can cause considerable damage to your conservatory; often resulting in costly repairs. Start by removing moss and algae, if it isn't shifting try using a non-abrasive brush and give it a good scrub.
TOP TIP: If you notice moss or algae growing inside your conservatory, the chances are you have a leak that you should get repaired immediately to prevent further damages.
Cleaning the glass
Taking a non-abrasive telescopic sponge to the glass panes is all you need to remove dirt and keep them clear. Using a squeegee will help remove any excess water and prevent you from being left with unsightly marks and streaks down the windows.
Cleaning the frames
Keeping uPVC frames looking clean and well maintained is so easy. All you need is a soft cloth and a bucket of soapy water. Simply wipe over all of the frames and allow them to dry.
High-quality conservatories with Albany
Looking to have a new conservatory installed or need your existing conservatory replaced? Call us on 01242 511384 or contact us online today for all your home improvement needs.