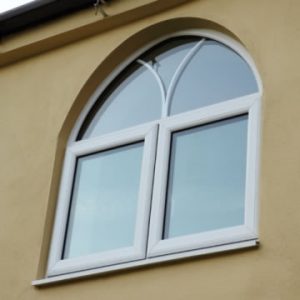 Let's be honest, we all want to be proud of the homes that we live in, making them stand out from the crowd and making them something we can show off to any guests that may feel the need to visit. One way of doing this is by customising our windows to a style that bests suits are own personality and characteristics.
Thanks to Albany's wide selection of customisation options which includes colour, shape, glazing and size, this has never been easier!
The ideal way to achieve a personalised look
No matter which type of material to go for with your new replacement windows, there's always plenty of opportunity to be creative. As specialist glaziers, we can work with homeowners to more easily achieve your ideal custom windows. When you'd like a custom built window not found in our standard offerings, Albany makes it possible.
Choosing to have your windows custom ensures that your home boasts a more original and identifiable aesthetic, making every time you arrive back home that it's a memorable and more inviting experience. Our ability to manufacture our windows in-house allows us to maintain full creative control, meaning customers are always guaranteed a product that had been tailored to their exact specification.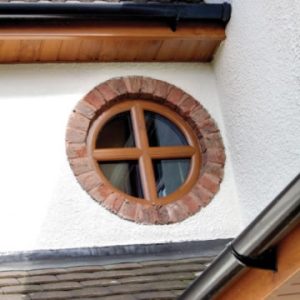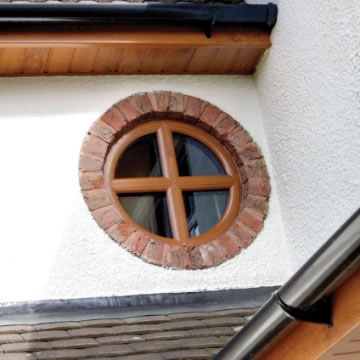 A plethora of shapes, finishes and glazing options
There are many unique and interesting ways in which to achieve your desired custom look, stylistically but also functionally also. Depending on the climate and area you live in, Albany offer various degrees of glazing options to offer temperature and efficiency levels that best suit your needs. We can also create windows in whatever shape or size you need, and are well-equipped to cater for even the trickiest of installations, meaning no one needs to be left out.
Opting for custom windows from Albany offers you a whole range of design options including; swept heads, unequal splits and arched heads. Require a specific astragal bar design on your window's pane? Or maybe you're looking for a window profile with an unusual head shape, almost any style or option can be supplied upon request with a near unlimited selection of RAL colours on offer also.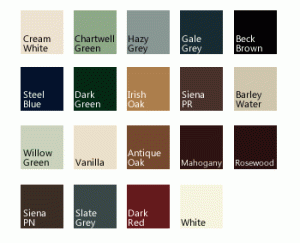 A process available to both heritage and modern homes
Opting for custom windows outside of conventional styles isn't exclusively an option for modern homes. More and more historical property owners are realising the benefits of replacing their traditional timber casements with indistinguishable uPVC alternatives that still look authentic, but are able to provide the practical benefits a modern world demands.
Included amongst our wide colour palette is also a series of wood-effect finishes that range from Antique Oak to Rosewood. This means that those wishing to replace their windows without wishing to disturb the natural beauty of their heritage home can receive the best in energy efficiency, low maintenance and authenticity.
Expertly installed custom windows throughout Gloucestershire
If you're looking for a custom uPVC, aluminium or timber window or two, Albany are the home improvement company to choose. For more information on how they can improve your home call us on 01242 511384 or get in touch online.