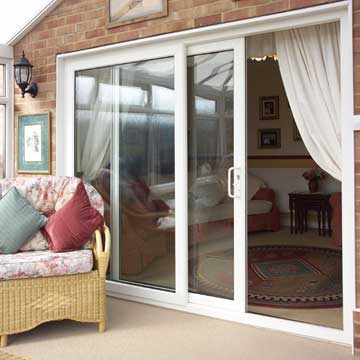 Do you live in or around Gloucester? Are you planning any home improvements this spring? Would you like to add a personal touch to your home? Do you want a patio door system that combines high performance with style and sophistication? If so, Albany Windows can help.
Colourful patio doors Gloucester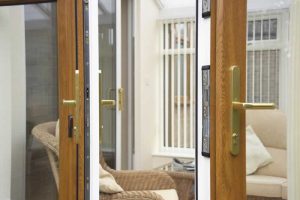 When you want your patio doors to complement your property's style, we've got some great colour suggestions. For a classic look, perfectly suited to country cottages and traditional houses choose a wood effect finish such as Irish Oak or Rosewood. Alternatively, you could go for classic Cream White or pastel Chartwell Green for a stylish and understated look. If you live in a more modern property, Slate Grey and Hazy Grey are popular choices while Dark Green or Dark Red will make a statement to your property's entrance.
If you really want to create a unique entrance to your home, all our patio doors can be finished in any RAL colour. That's over 200 shades to choose from for the ultimate in customisation capacity.
A range of customisation options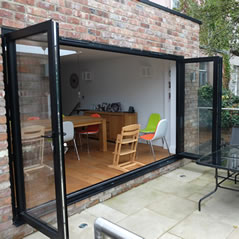 With patio doors from Albany Windows, the customisation doesn't stop with the colour. We offer a range of glazing styles including leaded glass, toughened or laminated glass, and solar control glass. To complete your patio doors, choose from a selection of hardware to match your home's style and personal preferences. Our door handles are available in white, black, silver, chrome, gold, and polished gold. So whatever type of property you call home, we can provide the perfect patio doors for you.
At Albany Windows, all our patio doors provide excellent levels of energy efficiency and superb security standards. They create a large area of glass for expansive views of your exterior space. When you open up your patio doors in summer they tastefully link your interior and exterior space, perfect for barbecues and garden parties.
If you'd like more information about our patio doors or any of our products and services contact Albany Windows today. Call us on 01242 511 384 or send us a message online.