Window and door replacement projects are one of the most popular home improvements for UK homeowners. When it comes to upgrading your home's glazing, there are certain styles and trends that are always popular. In this blog, we'll take a closer look at 10 of the best window and door trends for 2023.
Energy efficient glazing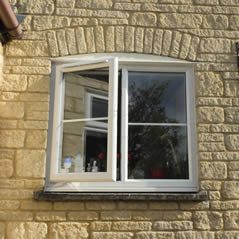 With home heating bills at their highest on record, we're all looking for ways to improve our home's thermal performance. One of the best ways to do this is with energy efficient glazing. At Albany Windows, all our double-glazing products can achieve an A rating for energy efficiency or greater. This means that they will significantly reduce heat loss to create a warmer interior living environment.
Energy efficient glazing from Albany Windows is designed to improve your property's heat retention capacity. Featuring Planitherm Total+ Low-emissivity glass, our double glazed windows can achieve U-values as low as 1.4 W/m²K. When you want to save money on reduced heating bills, they are an excellent choice.
Natural colour schemes
Low key and understated colours continue to attract customers across the UK. These lighter more natural colour choices accentuate a property's character without detracting from its aesthetic appearance.
Some popular natural colours for windows and doors include, light blue, cream, Chartwell Green, and grey. These colours will suit almost any type and age of property and can be paired with bolder colours where desired. White windows also remain a popular choice. Clean and bright, white windows will help to bring a new lease of life to any home's exterior.
Bold entrance doors
If you've decided on a low key or neutral colour scheme for your windows, a bold entrance door can look great as a striking contrast. Bold coloured doors will stand out from the rest of your property, boosting kerb appeal and making your home the envy of your neighbours.
Whether you're installing a uPVC, aluminium, or composite entrance door, opting for a bold colour scheme is a great way to put your stamp on your home. Some of the most popular bold entrance door colours are red, deep blue, dark green, and black. Have a browse of our different door types to find out more.
Boosting natural light
The trend for optimising natural light in our homes continues to prove popular in 2023. Whether this is through contemporary aluminium windows, rooflights, or glass sections in entrance doors, boosting natural light will have a positive impact on your wellbeing and standard of living.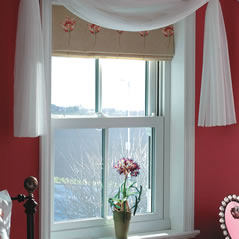 Sliding sash windows
Stylish and secure. Suitable for both period and modern properties. Outstanding ventilation capacity. Excellent thermal efficiency. With all these amazing features and benefits, it's perhaps no surprise that sliding sash windows retain their crown as one of the most versatile window systems available today and one of the most popular.
Bifold doors
When you want to tastefully connect your home interior with your patio area or exterior living space, bifold doors are an excellent choice. Made from durable and thermally efficient aluminium frames, our bifold doors create a super wide opening when fully folded back. When closed, their contemporary frames help to maximise natural light intake for a bright and airy home interior.
Bespoke windows
Custom shaped windows continue to attract homeowners looking for something a little bit different. At Albany Windows, we install a selection of bespoke windows to meet a variety of design specifications. From arched tops and oversized windows to customised colour schemes and hand-picked hardware, our bespoke products are diverse and fully customisable.
Obscure/privacy glass
Traditionally only used in bathrooms, cloakrooms, and shower rooms, obscure glass is now a popular choice in other areas of the home. Frosted glass in overlooked areas and privacy glass in front door panels are both ways that homeowners are now using to increase the privacy of their homes without reducing natural light intake.
Feature glass in front doors
As mentioned above, many homeowners are selecting privacy glass as part of their entrance door design. All types of front door feature glass are now enjoying a renaissance in popularity. From frosted glass to leaded glass and decorative glass to patterned glass, a feature glass pane in your front door is aesthetically attractive and will brighten up your home's entranceway.
Realistic woodgrain effects
Do you want to enjoy the attractive appearance of traditional timber with the high performance and low maintenance of uPVC? If this sounds like you, you wouldn't be alone. More and more people are choosing realistic woodgrain effect finishes for their new windows and doors.
When it comes to colour choices, you could go for an authentic timber colour such as Light Oak or Rosewood. Alternatively, select a pastel shade like cream or Chartwell Green but incorporate the timber effect finish. This will give the attractive appearance of painted timber without the high maintenance levels.
Windows and doors from Albany
Window and door replacement projects are a great way to improve your standard of living and invest in your property. At Albany Windows, we install a wide selection of windows and doors for homeowners across southwest England. Our team are all professional, experienced, and fully qualified to ensure that your replacement window project is a complete success.
If you'd like to find out more about working with Albany Windows on your next home improvement project, get in touch today. For more information about any of our products or services you can call 0800 111 4621 or send us a message online and we'll get back to you as soon as possible.