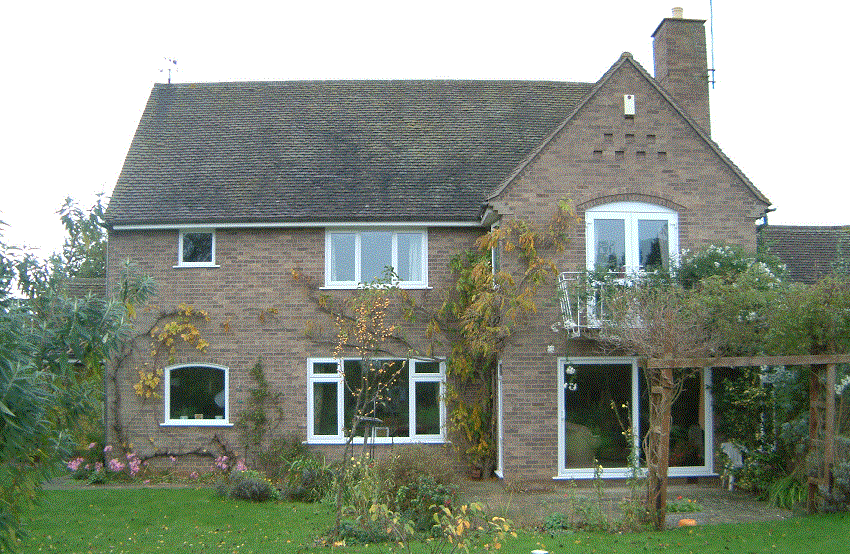 If you're lucky enough to live in a country cottage in the Cotswolds or a period property in Cheltenham, then keeping the charm and style of your home is probably important to you. uPVC and aluminium windows have come on a great deal in the last few years and can now fit in perfectly with any style of home.
The other major benefit of new windows are the thermal benefits. Cottages can often feel draughty but new windows – whether uPVC or aluminium – are extremely efficient at locking in heat and lowering your bills.
Let's look at some examples of some cottage-style windows that look perfectly authentic in country properties.
1. Casement windows with astragal bars
These casement windows have astragal bars making them perfect for Georgian style homes as well as blending in perfectly with Cotswold stone. If you chose these they would give you a traditional design with a contemporary performance.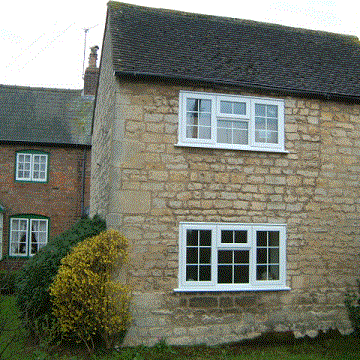 2. Cottage transformation with leaded windows
This period cottage has been transformed with leaded windows that are flush with the aperture and look like they have always been there whilst also looking brand new. We designed these to exactly replicate the original windows so we can also do this for your home whatever the style.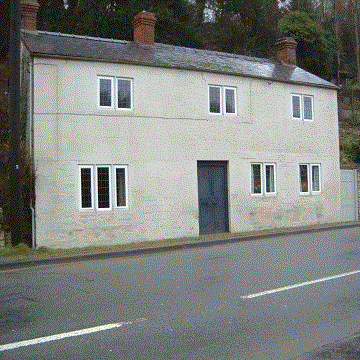 3. Arched window
Also known as curved windows, these are a popular choice for many heritage properties and as this one shows they let in the maximum natural light. Wouldn't you like to look out over the beautiful countryside through these?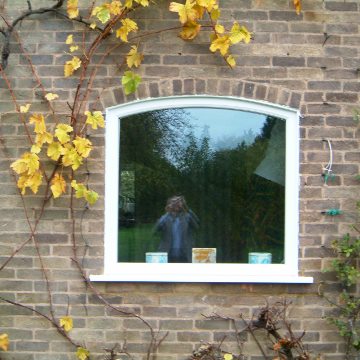 4. Rosewood finish windows
These rosewood windows show off the difference colour can make to your home. uPVC windows can be customised in a range of colours and also wood grain finishes to give the illusion of real timber for that truly authentic look without the hassle of maintaining them.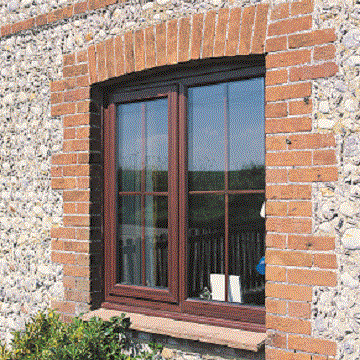 5. Aluminium windows
You might assume that these modern looking windows would not suit your country home but actually aluminium windows come in a range of colours and styles including sash, tilt and turn as well as arched tops. Your new windows can be personalised to exactly fit the style of your home. They are thermally broken giving you superior efficiency and are extremely durable. Their slim line design will give you great views so don't overlook them.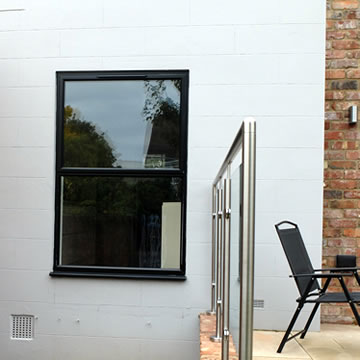 6. uPVC sash window
This truly classic design would suit any property but especially looks good in older properties due to the charming aesthetic reminiscent of Georgian or Victorian timber windows. Choose uPVC sash windows for low maintenance, energy efficiency and security while still retaining a traditional feel for your country home.
Albany Windows can provide all of these styles and more with a wide range of colours, designs and finishes to help you update your windows without compromising on the authenticity of your home.