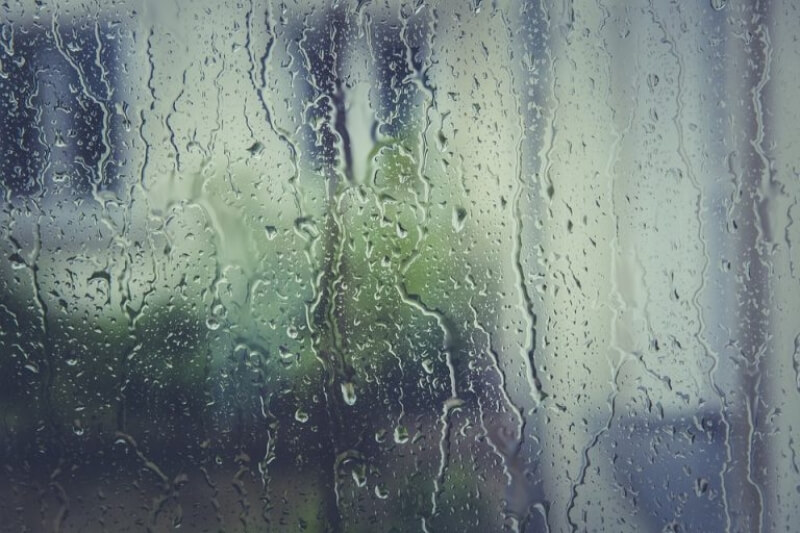 Condensation is an irritatingly familiar issue that many homeowners and tenants across Gloucestershire will have experienced at some point in their lives. Common in both new and older homes, condensation cannot exist unless two conditions occur simultaneously: high humidity and cold temperatures. Caused by excess moisture encountering the coolest surface, condensation is particularly prevalent in conservatories across Gloucester and Cheltenham. Condensation on the outside of your conservatory's glazing means that the windows surface temperature has dropped below the outdoor dew point temperature. Whereas condensation inside the conservatory is most likely caused by high humidity in your home, due to various factors that'll produce excess moisture in the air — e.g. breathing, cooking, bathing, showering, drying clothes on radiators, using tumble dryers inside, etc.
DID YOU KNOW?…
Around 1 in 4 UK homes have an issue with condensation or damp
The average home will produce 5-10 litres of moisture a day per person
Normal humidity levels in the home should be between 40-60%
How do I prevent conservatory condensation?
Avoid conservatory condensation developing into problematic damp and mould by following these top tips:
Ventilation, Ventilation, Ventilation!
If condensation is forming on the inside of your conservatory, ventilation is the key to reducing and eliminating it. Open windows and doors as much as possible to allow the air to circulate throughout the conservatory space. It may seem counterproductive, but it's good practice to steadily heat your conservatory whilst slightly opening the windows for a few hours each day. Reduce the risk of condensation further by opening trickle vents, skylights and roof vents (if applicable), whilst keeping the door that connects your conservatory to the rest of your home open to achieve optimum air flow.
Don't dry clothes in the conservatory!
Drying wet laundry in your conservatory may seem like a money-saving idea, but it's more than likely causing your conservatories condensation problem. It's shocking to realise that from just one load of washing, 2 litres of water is emitted into the air! Ideally, you should dry your washing outside; although this isn't always practical, considering the unpredictable South West climate! An alternate way to effectively dry clothing whilst reducing air moisture is to dry them in the bathroom with the door closed and the windows open, until your clothes are completely dry.
Plants = moisture
Ironically, conservatories were historically used to preserve plants during cooler periods. However, plants can also contribute to excess air moisture so it's wise to place these sparingly and move excess plants outside or into the main part of your home throughout wintery months.
Double glazing
Double or triple glazing contains additional panes of glass. These help to increase the temperature of the surfaces inside, meaning less moisture is formed. Albany Windows conservatories are double glazed as standard using energy saving solar glass, a superior glass that helps to maintain the temperature inside your conservatory. With argon gas to fill the space between the window panes, heat finds it even tougher to escape, eliminating draughts, cold spots and condensation.
Solid conservatory roof
An increasingly popular option for homeowners across Gloucestershire is to swap their glass conservatory roof for a thermally efficient tiled conservatory roof. Fully insulated and breathable, this is one less cold surface for condensation to settle on. Complementing any style of extension, solid conservatory roofs allow you to create an inviting space with the optimum temperature all year-round.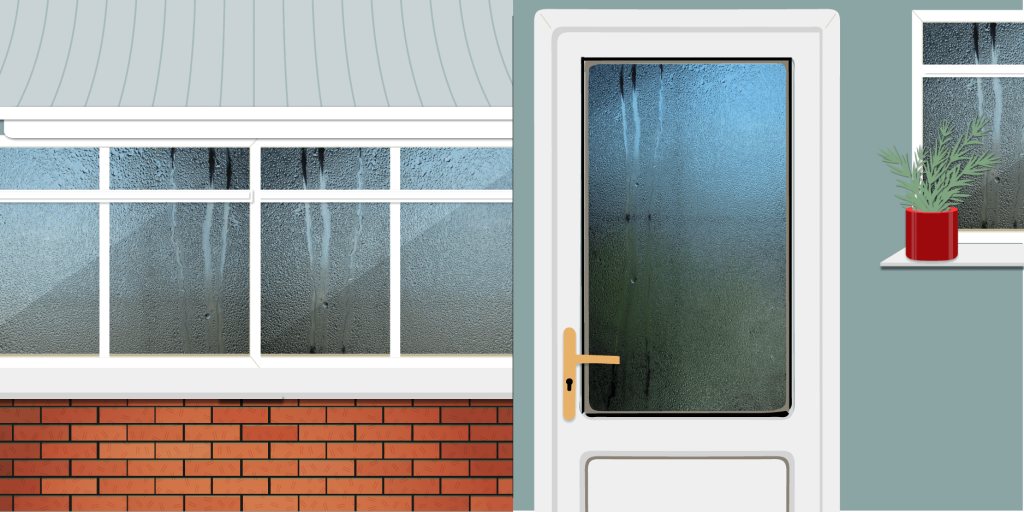 Condensation on your sliding glass door, patio door or double-glazed door? Condensation can affect doorways in the home, generally due to the recurring issue of a lack of adequate ventilation. With energy efficient glazed doors, you should normally notice condensation on the outside in the mornings and at certain times of year. Condensation on the inside or outside of the door panel is nothing to worry about and proves that they're highly energy efficient, as little heat is transferring through the panes of glass to the external pane. However, if there is condensation in between your glazed door panel this is cause for alarm, as its more than likely the seals or entire unit has failed. If this is the case, be sure to get in touch with one of the Albany team to address the problem ASAP.
Don't get stressed out with condensation on your glass doors, simply consider these points:
Are these doors next to a moisture-rich area, e.g. a kitchen or bathroom?
If this is the case, installing an extractor fan or cooker hood will help eliminate the excess moisture being created and steaming up nearby glass doors.
Already have an extractor fan and cooker hood?
Remember to leave it on for 10-15 minutes after using the room, to completely disperse humid air.
Are you allowing humid air to travel?
When using moisture rich rooms, make sure the doors are firmly closed to prevent moisture in the air travelling into colder rooms and causing condensation on sliding, glass or double-glazed doors.
Condensation around the house can become troublesome and worrying, especially if it begins to cause damp and mould damage. Not only can this affect the structure of the building, wreaking havoc on surfaces and materials in its path, it can also create and aggravate health complications e.g. throat and lung-related illnesses. Which is why it's so important to address and prevent condensation throughout the home, before it has a chance to develop into unpleasant and unsightly mould. Do any of these apply?
Is your home a new build?
New build properties naturally contain a lot of water, due to the cement, plaster, paint and other building materials; up to 1,500 gallons worth of liquid! Ventilating your new-build properly from day one will eventually eliminate the accumulated moisture, gradually subsiding to normal humidity levels.
Do you have pets?
Aquariums and fish tanks can generate unwanted condensation in the home. Simply cover them up to prevent excess moisture entering the atmosphere.
How close is your furniture to the surrounding walls?
Furniture needs to be at least 50mm away from the walls, to enable air to circulate freely around your home. Keeping your curtains or shades open as much as possible will also allow air to circulate and warm the glass more effectively than when they're closed.
Have you tried a dehumidifier?
If you're having trouble with parts of your home that don't have a natural air flow, a compressor dehumidifier will pull the moisture out of the air before it can cause damage. Desiccant humidifiers are ideal for conservatories, as they work well regardless of the temperature; in comparison to compressor dehumidifiers, which tend to work better at higher temperatures. Window vacuums make removing condensation a piece of cake and are much more practical than continually wiping down surfaces. You can also purchase one-use dehumidifiers that last around 2-3 months. A much cheaper alternative, they're filled with absorbent beads that effectively soak up excess moisture.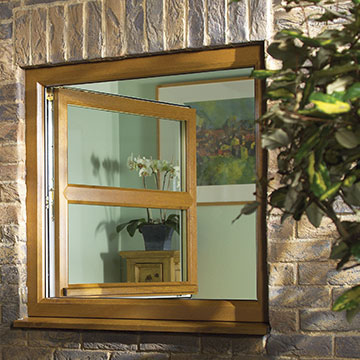 This versatile design opens in more than one direction, allowing them to catch passing breezes and redirect them into room to further prevent condensation, damp and mould.
If you're constantly wiping up condensation and running a dehumidifier, it's likely that you need to consider a conservatory makeover, a window upgrade or a door renovation. Get in touch with the Albany team today and we'll find an effective way to improve your families air quality.