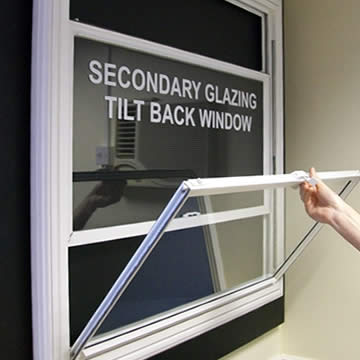 At Albany Windows, we're always looking for simple yet inventive ways to help make life just that little bit easier for the average homeowner, allowing you to spend more time relaxing in your beautiful home as opposed to tending after it. Tilt & turn windows are by no means a new product, but still remain an effective one.
They are ideal for those wanting the ability to alter levels of ventilation, wipe down their windows within the comfort of inside the home and wish to provide the ultimate security, especially when small children are present. When opting for tilt & turn windows from Albany, you get all the benefits of our modern uPVC windows (multi-point locking, 'A+' rated energy efficiency and handle options), with many ease of use benefits.
A window solution that facilitates easy cleaning
The main benefit of tilt and turn windows are their ability to allow homeowners to clean them when necessary, without having to leave their property and within the comfort of their own home. Because the windows boast dual-functionality being able to be 'tilted' inwards, you can easily wipe the glass and frames effortlessly, so you never need to worry about first and second floor windows that are sometimes impossible to clean externally.
Available in either high performance aluminium and uPVC, every tilt & turn window from Albany are relatively low maintenance and long lasting anyway, simply requiring the odd wipe down should ever they become dirtied.
The most secure way of ventilating your home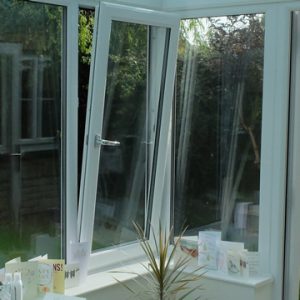 The operation of tilting your window is a completely simple and safe action also, since the window only opens a limited amount. It opens just wide enough to allow homeowners to achieve their desired level of ventilation whilst never leaving enough space for pets or small children to get out. If required, all of our tilt & turn windows can be fitted with restrictors to further guarantee home safety.
Tilt & turn windows are so secure by their design, that they are perfectly suited for homeowners wanting to replace their apertures above ground level too. This means that not only will they keep the people safe from falling out of the window, but prevent intruders from breaking in also.
Albany Windows help homeowners save hassle with tilt & turn windows
If you're looking for a new tilt & turn window in the Gloucestershire area, Albany are the perfect company to choose. Let us make your life just that little bit easier with a swift and efficient tilt & turn window installation this summer. To find out more about our product range, give us a call on 01242 511384 or get in touch for a free quote today!