Are you thinking about replacing your windows? Have you experienced problems with draughts, condensation, and heat loss? Do you want to improve your home's thermal performance, boost security, and enhance its visual appearance? If this sounds like you, replacing your windows is an excellent idea.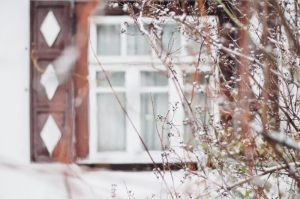 Should you replace your windows in the winter?
Homeowners are sometimes reluctant to replace their windows during the cold winter months. Concerns that their home will become cold during installation or there may be delays due to bad weather often influence people to put off their window replacement projects to the warmer spring and summer months.
Although replacing your windows during winter will allow the cold air in during installation, once they're installed, your home will soon be far warmer than it was before. In terms of delays because of poor weather, we live in the UK. British summers can be extremely wet while sometimes the winter months can be cold and dry, perfect weather for a new window installation.
Benefits of installing windows in the winter
Installing new windows in the winter can actually be an excellent idea. The following benefits are regularly cited by homeowners who've decided to replace their windows during winter: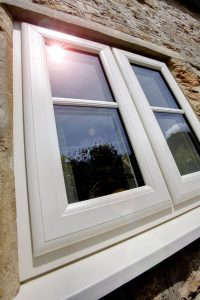 More flexibility – As winter is often a quieter time for window installers, you're far more likely to secure a date and time to perfectly fit your schedule.
More cost-effective – Some window installers may offer discounts during the winter. This allows you to grab a bargain for the same level of service and product quality.
Better prepared – If you replace your windows during the winter, you will instantly feel the benefits of a warmer home. This means you can enjoy a cosier home interior and start making savings on your energy bills straight away.
When you install new windows during the winter it can also be easier for the installers to spot any problem areas of your property. Signs of leaks or window seal damage can be less noticeable during summer, so in this case, winter is a great time to replace your windows.
Installing new windows can be done at any time of year. There are benefits of installing both in winter and summer, and what's best for you will ultimately be decided by personal preference and priority.
If you'd like to find out more about choosing Albany Windows as your window replacement specialist, get in touch today. You can call us on 01242 511 384 or contact us online.