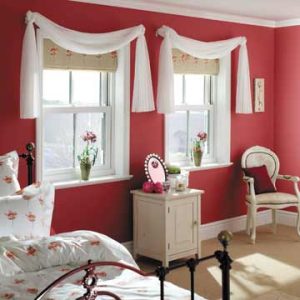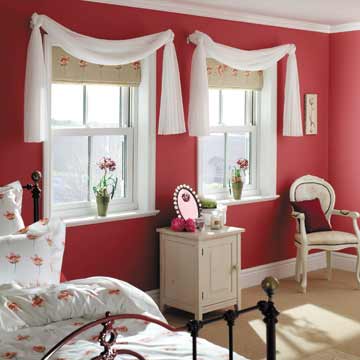 2017 is the year of home improvements and there's one windows trend that will always stay on top. Sash windows are elegant and timeless. For those who want to recreate a historical feel to their home, sliding sash windows are a must. Even if your tastes lean more to a modern style, sash windows can still work in your home. With a wide choice of colours, you can match them to any colour scheme you desire.
What are sash windows?
Timber sash windows were the window of choice from the Georgian to Edwardian periods and were first used in the 17th century. With a vertically movable sash, these windows allow you to control air flow around your home. As they've been popular for so long, it's hard to see a time when they will stop being such a loved option. Sash windows fit perfectly into both traditional and modern homes. The heritage, rustic look is especially popular for those in urban areas wishing to bring the countryside to their home.
The superior alternative
Our uPVC sash windows authentically replicate period windows, complete with Georgian bars and traditional hardware if desired. With a wide range of heritage colours and wood effect finishes, it's easier than ever to recreate that charming heritage feel. With an effortless sliding mechanism, our sash windows are easy to use and let air flow around your home.
Stunning and resilient
By using sturdy and effective uPVC, you won't suffer from any of the problems traditionally associated with sash windows. Our windows are indistinguishable from the classic look of a wooden sliding window and won't suffer from rotting or warping. They are extremely robust to give you a window that will last. Unlike timber, our uPVC sash windows don't require repainting so their vibrant colour will be long lasting.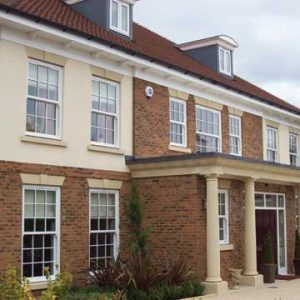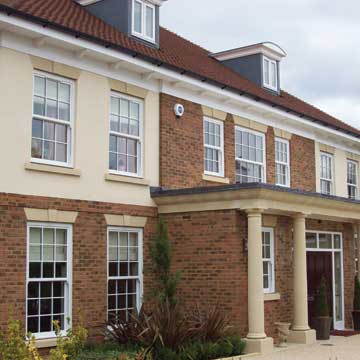 Efficient insulators
Our sash windows do more than just look good. Installed with energy saving glass, they can easily achieve an A energy rating. With argon gas between the panes, heat is kept inside your home and cold air is prevented from entering. Draughts will become a thing of the past and will see your heating bills lower with your improved insulation.
Safe, secure and stylish
Sliding windows from Albany allow you to control the ventilation of your home without compromising your security. With a range of quality locks, stops and tilt restrictors, these windows provide superb protection against intrusion and accidents.
Stunning sash windows in Gloucestershire
If you would like beautiful and high-performance sash windows for your home, contact Albany Windows today. A window style that will last a lifetime.