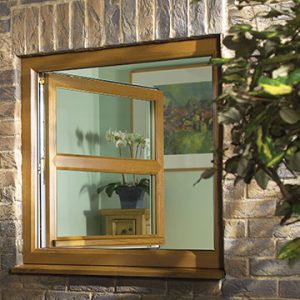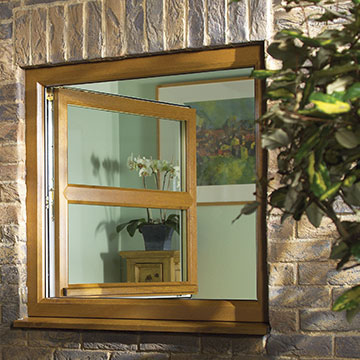 Tilt & Turn windows, also known as European style windows, are a popular way to add some European charm to your home. This window style is extremely popular in Europe and initially originated in Germany. They're recognisable by their inward opening as opposed to outward. This makes them extremely easy to look after as you can access both sides of the window for cleaning. What can this European look do for your home?
Add a touch of the Continent with European style tilt & turn windows
Tilt & Turn windows were originally made to withstand harsh European winters. They can handle anything the British weather throws at you. This European style window doesn't look too different from a casement but once tilted, you see the difference. They make ventilation a breeze; simply tilt them slightly to let air flow around your home without having the window fully open. You don't need to worry about comprising your security, especially in the Summer. Turn them inwards for a window that's so easy clean you'll wonder how you ever lived without them before.
Make your life easier with tilt & turn windows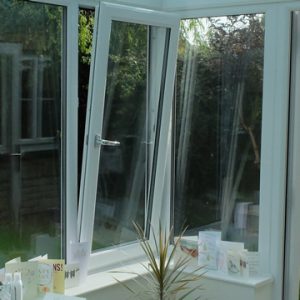 If you live in a high rise building or where accessing your windows is difficult, tilt & turn are the ideal solution. With their innovative hinge mechanism, the offer you a different way of opening compared to traditional windows. As they can be fully opened inwards they also make a perfect fire escape. The benefits of tilt & turn windows make them suitable for every home.
Stylish, and secure with a difference
Our Tilt & Turn windows are available in both uPVC and aluminium and have an energy rating of A+ as standard. Having a unique window style doesn't mean you have to compromise on thermal efficiency. With argon gas in between your glazing, you have a barrier between the cold outside and your home. In the summer, heat will struggle to get into your home giving you the perfect temperature all year round.
Internally glazed and with high quality locks, these windows will deter intruders and keep your home safe. Available in 19 beautiful colours in uPVC including woodgrain effects and hundreds of RAL colours in aluminium, you can really make your new windows your own. Get in touch with us at Albany Windows to add European style tilt & turn windows to your home.