uPVC windows are a cost-effective, durable, and thermally efficient option for your home. When we start to uncover the benefits of uPVC window profile, it's not hard to understand why it's one of the most commonly used materials for windows in homes across the UK. It's worth understanding how the modern innovations of uPVC work and how they offer so many benefits to homeowners. Here, we've answered some of the more technical questions on uPVC windows to provide an insight into exactly what makes it such a tremendously popular material choice.
What is a uPVC window profile?
uPVC is an abbreviation for unplasticized polyvinyl chloride and it begins life as a plastic powder. It is then heated up and injected into a mould in order to form its shape as a strip of extremely long uPVC window profile. Once the uPVC has cooled, it is then cut and prepared to be assembled, along with other components, into what we recognise as a double or triple glazed window.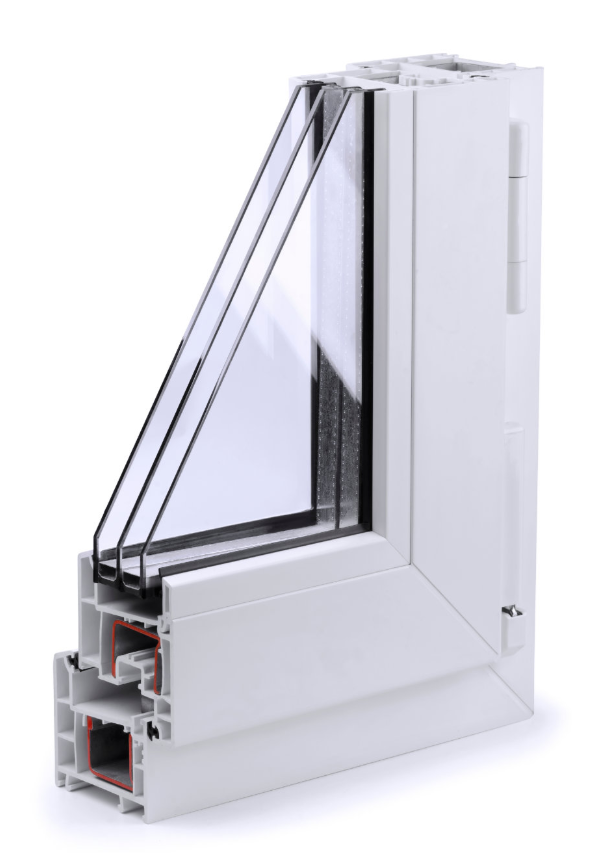 How do uPVC windows work?
uPVC frames for double and triple glazed units work by being made up of multiple chambers of air within the frame. The use of these multiple chambers allows more heat to be trapped within the frame resulting in improved thermal efficiency for your home. Thermal efficiency describes how effective a particular material is as a heat insulator and is measured in the energy in Watts (W) lost per square meter of the material (m2). This provides us with a U-Value. The lower the U-value, the better, as this means less heat is passing through your window frames. This will help to keep your energy bills down as you will need to spend less on heating your home.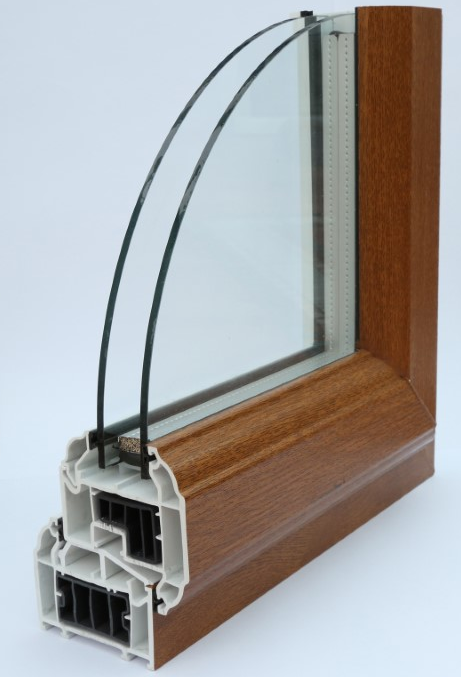 What styles of uPVC window profiles are there?
There are three main types of uPVC window profiles and they are described as ovolo, chamfered, and flush.
Ovolo window profiles are ideal for a timeless, traditional look with sculptured framing and rounded edges to the windows. It's a style that is popular for period style homes or those looking to put lots of character into their windows, such as properties with a modern country home aesthetic. It's a popular choice thanks to its decorative finish, creating an elegant curved shape with soft sightlines.
Chamfered window profiles, on the other hand, provide a sleek, classic, look for modern windows. This profile is defined by its neat, linear, appearance, creating a stylish feel wherever it is used. The flat edges have a more contemporary feel than ovolo designs. The chamfered designs still have a traditional and familiar look, just one that is more contemporary and less decorative than ovolo frames.
Flush casements windows are a timeless, elegant window solution, characterised by sleek window lines that fit flush into the window frame, unlike stormproof windows that overlap in the frame. When closed the window sash is level with the outer frame creating smooth and even external contours.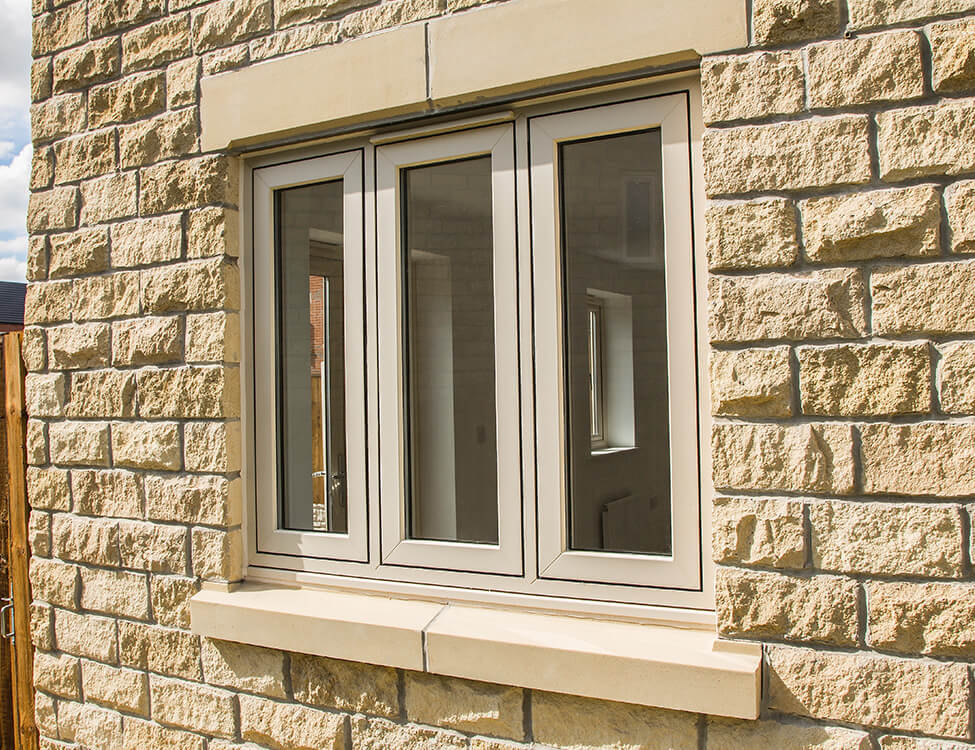 What are the benefits of uPVC windows?
uPVC windows are low maintenance
One huge benefit of choosing uPVC profiles is that once you've had your windows installed, you won't have to worry about maintaining them. uPVC window profile is made from a non-corrosive material that only needs a little wipe down every now and again with a damp cloth to keep it looking as good as new. Timber windows, despite their natural beauty and charming aesthetic, are prone to rot and warping due to their cellular makeup and will need regular treating, painting, and cleaning. This is something you will never have to worry about again after investing in uPVC windows.
uPVC windows can be totally personalised to your taste
Our uPVC windows are available in a huge range of colours including the popular Chartwell Green, Dark Red, and Anthracite Grey. We also offer wood-effect finishes, such as Irish Oak, which resemble traditional timber windows. With this option, you don't have to compromise on aesthetics to obtain the modern innovations of uPVC. You can also choose the dual colour option to let the interior of your windows match your home's décor whilst the outside of the frame beautifully compliments your home's exterior.
uPVC windows are exceptionally energy efficient
Double or triple glazed uPVC windows will make a noticeable difference to the comfort of your home, reducing heat loss, and keeping it warmer and more insulated. In accordance with regulations, replacement windows must achieve an energy rating of C or above, and we are extremely proud to say that our windows offer up to an A+ energy rating.
We also inject the gap between our double or triple glazing panes with argon gas. Argon gas slows the transfer of heat through windows and doors. Since it is so viscous, it acts as a fantastic thermal barrier. Molecular movement is extremely restricted within the gas, so less heat is transferred and far less heat loss occurs.
uPVC windows are extremely secure
Our uPVC windows come with effective locks that will ensure your home is protected against intrusion. Internally beaded, our windows are resistant to forced entry and won't let you down. The beading refers to the part of the frame holding the glass in place and is usually a plastic strip at the edge of the glass which snaps securely into the recess. One of the biggest advantages of internal beading is that there is very little risk of it being removed from the outside. In order to remove the beading, an intruder would have to smash the glass and reach in, most likely disturbing you or possibly triggering an alarm in the process. You can rest assured that all of our windows have been rigorously tested to provide the best defense for your family.
What types of uPVC windows do we offer?  
Suitable for both modern and traditional homes, our uPVC windows are available in a range of styles including casement, tilt & turn, sash, and custom shaped.
You can have almost any glass design for your windows, including leaded or Georgian bars and stained glass to enhance a more heritage look. We also offer a large variety of customisable hardware so you can create the windows of your dreams. With multipoint locking systems, traditional handles, and sash horns available, it's easier than ever to create your perfect windows. You can view all of our window glass, colour, and hardware options in our brochure.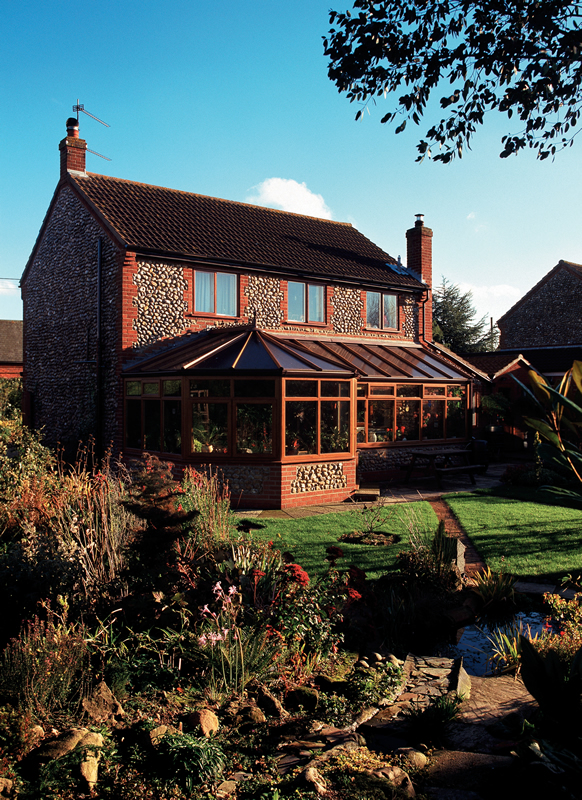 A uPVC window installer you can trust
Albany is a trusted local double glazing company with more than 20 years' experience improving homes across Gloucestershire. We use only the best uPVC window profile and offer quality uPVC windows at a great value with a very high standard of workmanship, and we pride ourselves on our customer satisfaction.
If you would like to talk to us about your uPVC window replacements, or any of our other products, please get in touch with our dedicated team today on 01242 511 384 or visit us in or showroom.
Enjoyed this post? Why not check out our guide to replacing your windows.