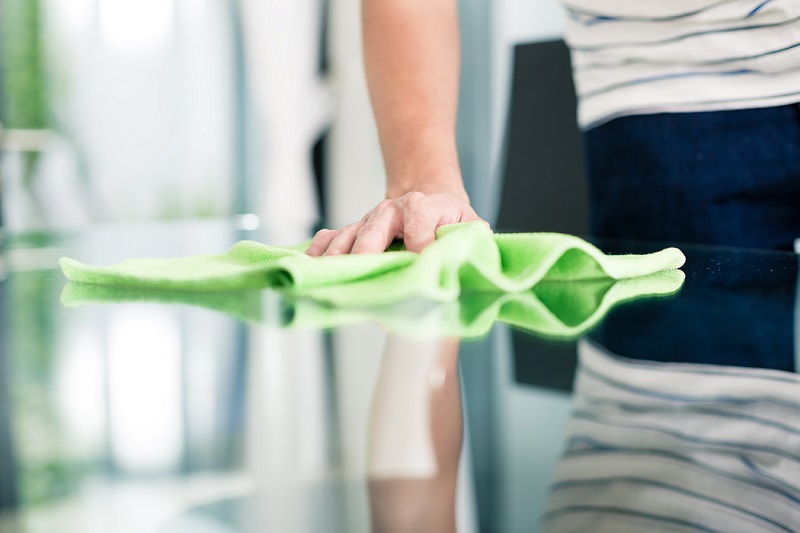 Are you constantly finding yourself dusting every day or sneezing no matter how many times you clean? Some houses seem to collect dust more than others which can be frustrating when you do your utmost to keep your home clean to no avail. Excess dust can make your home look dirty and unloved when this isn't the case. But what can you do about it?
What is dust?
Dust is made up of dead skin, hair, carpet fibres, lint and dirt as well as other random particles that can fill your home. The more people and pets you have the more you might notice it. Don't worry that your home is producing too much; it's often dust management that's the problem.
What can you do about it?
Firstly, when dusting, it's easier to start from the top and go down. Dust the top of your cupboards first so that any dust that falls on the floor can be picked up later
Don't over-vacuum. Too much vacuuming can actually make the amount of dust worse as it gets sucked out of the furniture and carpets and is redistributed into the air
Hard floors such as wood, laminate or stone don't hold dust as much as carpet does so replacing your flooring could help improve your dust problem
Wash your bedding and curtains regularly to keep them dust free
Ensure you let enough fresh air into your home
How does air circulation remove dust?
Having stagnant air around and poor air circulation can make dust worse. Either ensure that you're letting fresh air in by opening your windows regularly or have trickle vents installed with your new windows. These are small openings integrated into your window frame which allows air in. As well as preventing dust from settling, regular air flow prevents damp, condensation and mould growing.
Beautiful windows that will fill your home with light and fresh air
Here at Albany Windows, we can supply and install a wide range of uPVC and aluminium windows perfect for every home. Across Gloucestershire, our casement, sliding sash and tilt & turn windows offer style, security and high performance. We can create stunning windows that will keep fresh air flowing around your home. With a range of colours, hardware and customisation options including trickle vents. Get in touch today to find out more.