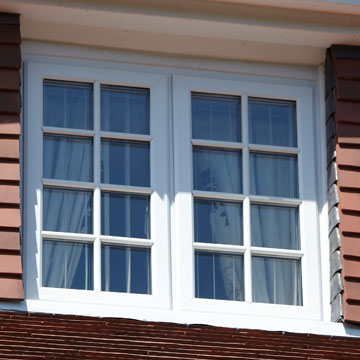 Since the double-glazing boom of the 1970's and 80's, where a maximum U-value of 1.8 was introduced for all windows, all new homes in the UK are now fitted with double glazing as standard. However, there are still homes across Gloucester that have not moved with the times. With this in mind, we thought we'd enlighten you as to why you need to fit double-glazing in your Gloucester home as soon as possible.
1. Double glazing provides Gloucester homes with essential Winter comfort
The winter season is the ideal time of year for Gloucester homes to upgrade to double glazing, as the warming benefits can be felt almost instantly.
2. Double glazing can increase your Gloucester homes' EPC
UK housing legislation states that before a property can be marketed to be sold or rented out, it must have an Energy Performance Certificate (EPC). An EPC contains information about a property's energy use and its typical energy costs, as well as recommendations on how energy use can be reduced further in the future. Ranging from an A rating (most efficient) to a G rating (least efficient), recent research reveals that by simply increasing an EPC rating by just one rating it has the potential to increase the average property value by 6%. At Albany Windows, our entire window range achieve impressive A+ BFRC ratings – providing Gloucester homeowners with peace of mind that their new home is energy efficient and can help them save money on their energy bills.
3. Double glazing makes your Gloucester home more appealing to buyers
New double glazing effectively enhances the overall appearance of the property, as well as it's thermal efficiency. Both of these qualities are incredibly appealing to house-hunters in Gloucester and Cheltenham – draughty and inefficient homes are real turn-offs for buyers.
4. Double glazing can add at least 5% to the resale value of your Gloucester home
High-quality double-glazing is a stable, long-term investment, that (on average) adds at least 5% onto the resale value of your Gloucester home; should you decide to sell later on. Double glazing and central heating also top the 20 property 'must-haves' list that potential buyers are looking out for.
5. Double glazing enhances the safety & security aspects of your Gloucester home
Quite simply, it is much more difficult for a burglar to break into a Gloucester home that has single or secondary glazing than it is to break into a house that has upgraded to high-performance double-glazing.
Related to this post: 6 steps to buying double glazing
For first-class Gloucester double-glazing, get in touch with your local experts today!