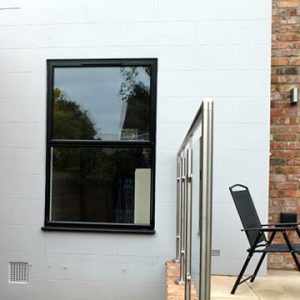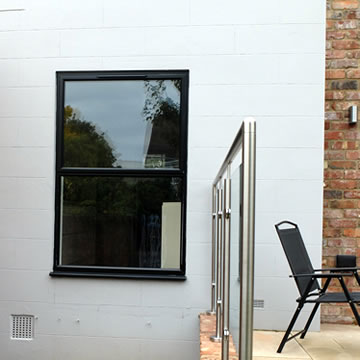 Gloucester homeowners who are looking to upgrade their current windows with a more modern solution with enhanced thermal efficiency should seriously consider installing high-quality aluminium windows. With this in mind, we'd like to share some unexpected benefits of aluminium windows with you.
Aluminium windows provide enduring quality
Getting new aluminium windows installed is an excellent investment that will add substantial value to your home. This is because they can last over 45 years, continuing to provide high levels of performances during their lifespan. Modern aluminium is completely maintenance-free, so you won't need to worry about any upkeep to ensure they look as good as new. We simply suggest the odd wipe with a damp cloth to remove any dirt.
Aluminium windows come in a variety of styling options
Aluminium boasts a smooth frame that other materials can't compete with, it's a sure way to modernise any home. You can choose from 150 RAL finishes, so if you're looking for coloured aluminium windows, we'll have the perfect design for you. We also offer a number of traditional woodgrain effects. This gives homeowners the best of both worlds; the ultramodern benefits of aluminium windows, with the timeless character of timber aesthetics. We can also supply frames in dual colours, so that you can have a different colour on the inside and outside of your property, such as white on the inside to match the interior décor.
Related to this post: How aluminium windows reduce condensation and improve insulation
Aluminium windows are extremely strong
Aluminium is an inherently strong material and it is extremely lightweight meaning it's easy to shape in any way you require so is a great choice for bespoke windows. All of our aluminium windows are made to measure designs, available in casement, sash and tilt and turn styles. Aluminium windows from Albany can also be created in unlimited bespoke shapes and designs to match the needs of your home. We can create windows in custom shapes, such as circular, arched or lancet styles so that you can achieve the perfect look for your property.
Aluminium frames can enhance noise reduction
If you upgrade your windows to our modern aluminium range, you'll immediately notice that external noises are kept outside of your home. Whether you opt for double or triple glazing in your new aluminium windows, we achieve unparalleled noise reduction levels through dense glass panes that are tightly bonded into the thick aluminium frames. As well as keeping the noises out, they'll also eliminate any draughts from entering the room.
Aluminium windows are cost effective
The most surprising benefit of all is probably how aluminium windows work out cheaper than timber window products. Due to its long-lasting and thermal efficient qualities, in the long-run aluminium windows can work out to be more cost-effective and thermally competent than uPVC windows too.
Upgrade your home with attractive aluminium windows
As we approach the winter months, now is the perfect time to enhance your home to truly feel the benefits of improved energy efficiency and reduced heat loss. Albany aluminium windows utilise a unique polyamide thermal break for enhanced thermal and acoustic insulation, proven to significantly improve the warmth and energy efficiency of homes right across Gloucester. So, get in touch today for further information and advice on the benefits of utilising aluminium windows within your home this year.