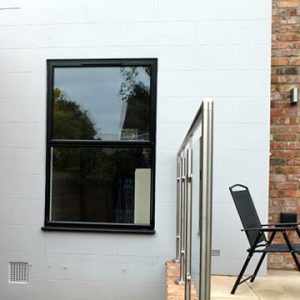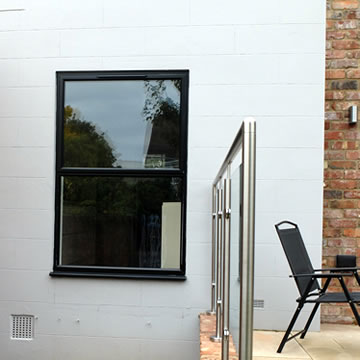 Gloucester homeowners on the lookout for good looking windows that refuse to compromise on thermal efficiency should seriously consider installing high-quality aluminium windows. With this in mind, we'd like to share some unexpected benefits of aluminium windows with you.
Unexpected benefits of aluminium windows for Gloucester homes
Enduring quality
Although exceptionally lightweight, aluminium is incredibly long lasting and low maintenance; boasting a working lifespan of 30 years and up if looked after correctly.
Prevents condensation
Utilizing extraordinary weather and watertight qualities, aluminium windows actively reduce condensation.
Related to this post: How aluminium windows reduce condensation and improve insulation
Triple glazing friendly
There's a misconception that because aluminium windows are so slim they cannot reap the benefits of triple glazing. This is not the case, where aluminium windows combined with triple glazing notably increase comfort by achieving ultra-low U-values of below 1.0 W/m2K.
Corrosion resistant
It's also a fallacy that aluminium is susceptible to corrosion and rust. As long as it's combined with a specialist marine finish, aluminium is the ideal window material in harsh climates such as coastal areas.
Cost-effective
The most surprising benefit of all is probably how aluminium windows work out cheaper than timber window products. Due to its long-lasting and thermal efficient qualities, in the long-run aluminium windows can work out to be more cost-effective and thermally competent than uPVC windows too.
Change your Gloucester home with attractive aluminium windows
As we approach the winter months, now is the perfect time to enhance your home to truly feel the benefits of improved energy efficiency and reduced heat loss. Albany aluminium windows utilise a unique polyamide thermal break for enhanced thermal and acoustic insulation, proven to significantly improve the warmth and energy efficiency of homes right across Gloucester. So, get in touch today for further information and advice on the benefits of utilizing aluminium windows within your home this year.