The debate regarding the best choice of window material has been one that has always been at the forefront of a homeowner's mind. That debate has generally seen uPVC windows and aluminium windows pitted against each other. Both have a selection of significant benefits, with some of those being similar to one another. That is especially true when it comes to the modern improvements made with their respective designs.
Several security features available to keep your Cheltenham home safe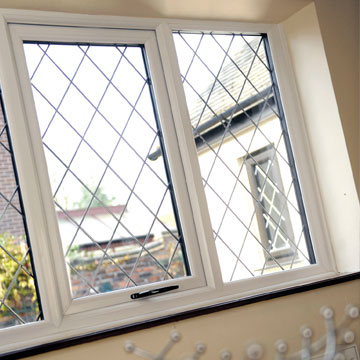 With uPVC windows, the security features are ever-improving. They have multi-point locking systems, ensuring that the windows are secure through several locks on the sash and frame.
Our uPVC windows feature effective and robust locks to limit the risk of potential intruders being successful. They have also been tested rigorously to make sure that they are as secure as possible.
They are internally beaded, which means that they are more resistant to forced entry. This is because when a window is internally beaded, it means that the glass cannot be removed from the outside.
Similarly, our aluminium windows are also internally beaded and feature multi-point locking systems to give you peace of mind.
Our aluminium windows boast high quality hinges and locks, such as the market-leading Yale locks. Additionally, due to the naturally durable properties of aluminium, the frames are able to remain secure against any damage from outside elements.
You can save on energy bills with these energy efficient window materials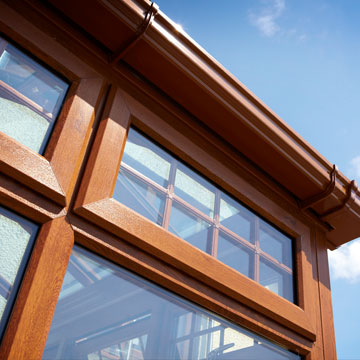 Double glazing helps to significantly improve the energy efficiency of a property due to its double set of glass panes. In between each pane is argon gas, which helps to slow down the transference of heat and acts as a thermal barrier.
Both our uPVC windows and aluminium windows are available with double glazing installed as standard. As a result, they feature fantastic energy efficiency.
Both window options can achieve A+ window energy ratings – one of the highest available. There is also the possibility to install triple glazing for further energy-based improvements.
While aluminium has historically had poor insulating properties, modern designs have seen that particular drawback reduced. The thermal efficiency of aluminium has improved significantly as a result.
Suit the aesthetic of your Gloucestershire home with a range of styles
Due to their strength and robust nature, aluminium windows are able to provide considerably slimmer frames. The slim sightlines help to add a stunning, modern aesthetic to a property, while also being able to offer increased levels of natural light.
UPVC, meanwhile, is a very versatile choice for homeowners due to the range of colour and finish options on offer. Some uPVC options can even mimic the look of other materials, such as the more expensive timber. This means that homeowners can choose from a range of aesthetically pleasing frames, but at a fraction of the cost compared to other materials.
What is the difference in cost between uPVC and aluminium windows?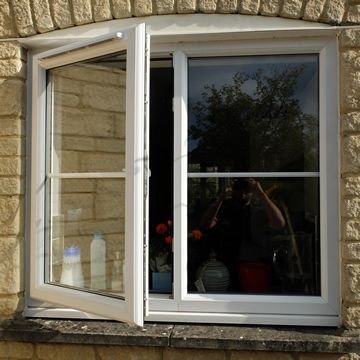 In terms of cost, uPVC windows are universally known to be the most budget-friendly material available. They often cost considerably less than other alternatives, aluminium included.
The increased price of aluminium windows is mainly because of the manufacturing costs involved, which installers take into account accordingly.
Which is better, uPVC windows or aluminium windows?
Of course, the answer to this question relies quite heavily on the individual requirements of each Gloucestershire homeowner. Both materials have strong security and great energy efficiency; uPVC may be slightly lower maintenance and aluminium slightly stronger.
If you are working on more of a budget, uPVC will always be a great option and is certainly value for money. Aluminium can offer aesthetics that uPVC cannot and, while generally more expensive, could always present value in the longer term due to its long lifespan.
Choose from uPVC windows and aluminium windows at Albany
At Albany Windows, we offer both aluminium and uPVC windows, each with the benefits mentioned above. We offer no obligation quotes to those in the Gloucestershire area, so why not contact us today or call 01242 511384 to begin your journey towards a new window today.