Our efforts in assisting a Cheltenham family in their quest to finish a crucial home improvement project will be shown on the BBC One series 'DIY SOS: The Big Build' on Tuesday June 14th at 8pm. We were delighted to be able to lend our services to such an important cause.
Albany Windows' involvement in DIY SOS: The Big Build
DIY SOS: The Big Build, the long-running home improvement programme on BBC One, aims to help families and communities with help from a host of volunteers. In this instance, we were part of a team helping an inspiring family who found themselves in a difficult situation. As a result, the Cotswolds-based Chapman family were selected to be the focus of this episode.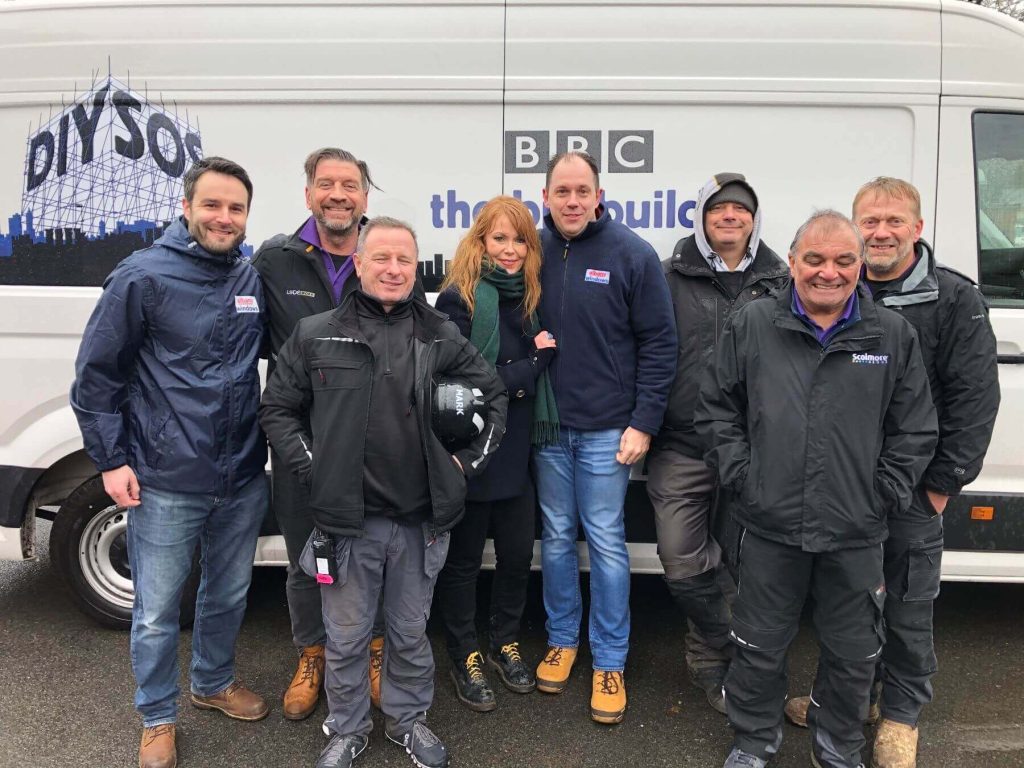 The project itself took place over the course of a few weeks back in February 2020, with our involvement including a couple of days. The big reveal day was booked for the 20th February, with all involved invited to see the culmination of all the incredible hard work put in over the previous couple of weeks.
In terms of our contribution towards the Chapmans' cause, we fitted a composite front door provided by Solidor. We also installed three uPVC windows that were provided by Framexpress Ltd. In terms of the composite front door, the design chosen was a Flint 2 style and a dual colour scheme. The external colour was a Twilight Grey, with White on the inside and Antique Black furniture to complete the enchanting aesthetic.
The importance of helping the Cheltenham community
As is typically the case with DIY SOS, a multitude of local companies and firms with a range of specialties were involved. Of course, with such output and outlay there was always a chance that there could be some potential teething problems. Overall, there was a period of coming and going from the site, with the openings not being initially prepared and ready for us to begin our work. However, that was soon overcome.
Our Installations Director Peter Knox was on hand to carry out some additional surveying for other companies. This included measuring up for a bifold door and measuring and ordering some building steels where required. Above all, he truly went the proverbial extra mile to help ensure that the project was completed without any semblance of a hitch.
For us at Albany Windows, we are truly happy to have been able to play a part in such a heart-warming and special project. We are sure that all the hard work shown by our team and all the other brilliant volunteers has had a positive impact on the Chapmans and in turn improve their quality of life.