The beautiful Gloucestershire spa town of Cheltenham is renowned for its grand regency architecture. If you're lucky enough to live here, have you ever wondered how can you maintain the elegant period style of your home and the town whilst ensuring that your house is efficient and secure? Modern windows and doors don't mean having to compromise on style and will allow you to keep a traditional aesthetic if this is what you desire.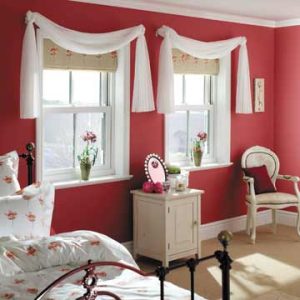 Authentic uPVC sliding sash windows
The sliding sash window is the perfect choice for those who want a window that reflects a timeless traditional style. With vertical sliding panels, they allow you to control the ventilation in your home with ease. Our sash windows are extremely secure and energy efficient and allow you to enjoy a heritage feel without the draughty windows of the past. Our uPVC windows will keep the warmth in and the weather out, and with life-like timber-effect finishes you can expertly match your home to the heritage and rustic feel of Cheltenham. Unlike timber, our uPVC timber effect windows do not require repainting so are maintenance free too.
Secondary glazing maintains period features & warmth in equal measures
If you're lucky enough to live in a period or listed home where the installation of new windows is not possible, secondary glazing is another option to consider. These provide an extra glazed window that fits snugly over your current window frame – giving you an extra layer of insulation without affecting your original windows. Secondary glazing will remove draughts from your home, as well as any unwanted outside noise.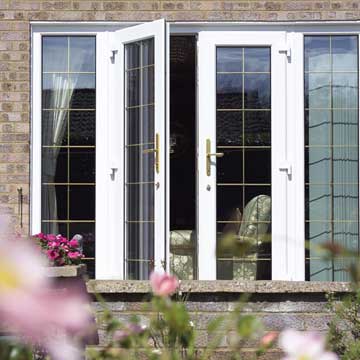 Revitalise classic period features with exquisite French doors & defensive composite doors
It's not just windows that you can replace while still retaining your home's traditional style. A wide range of our doors come with life-like timber-effect finishes and our composite doors have an authentic timber look that easily suits both period and modern homes. French doors are a popular patio door style featuring two glazed doors next to each other, which both open inwards or outwards. When chosen with a timber-effect finish, they will enhance both your home and garden space. A classic look united with modern efficiency.
Why not give our innovative online composite door designer a go?…
Quality windows & doors tailored to period properties in Gloucestershire
Across Gloucestershire, Albany Windows are your friendly and reliable double glazing company. Whether you want to replace your windows or add a beautiful orangery to your home, we're the ideal choice. Get in touch for some expert advice or feel free to visit our extensive Cheltenham showroom.
Related posts:
6 Cottage Style Windows for Country Homes