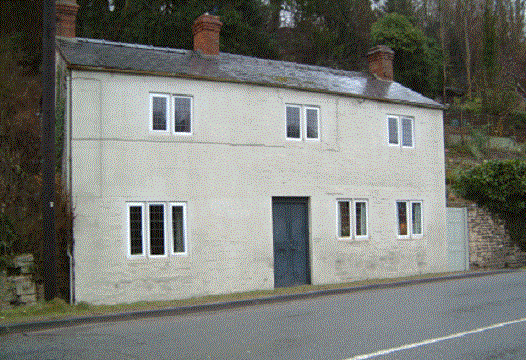 Replacing your windows is a considerable undertaking. Both in terms of cost and timescale, window replacement projects need careful consideration before you begin. If you live in an older house and you're thinking about replacing your windows, there's probably a very good reason for doing so. Draughts, poor heat retention, and problems with condensation are all common reasons to replace your windows.
In short, the answer is yes, it's definitely worth replacing windows in an old house. Perhaps the best way to view replacing your windows is by looking at the benefits of installing new windows.
Benefits of replacement windows
When you replace your windows with modern, high performing alternatives, you unlock a wide range of benefits for you and your home. Let's take a closer look at some of the most attractive attributes new windows will provide.
Improved energy efficiency
Saving energy has never been more important. With heating bills at their highest on record, we're all looking for new ways to save money and make our homes more thermally efficient. With new, high performing glazing from Albany Windows, you can do exactly that.
At Albany, all our windows achieve an A+ BFRC (British Fenestration Rating Council) rating. Using multi-chambered profiles, durable and effective glazing seals, and argon gas filled sealed units, our double and triple glazed windows will dramatically improve your home's energy efficiency.
Superior home security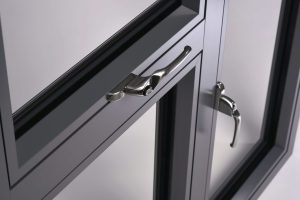 Feeling safe and secure in your home is something that we all should be able to experience. Unfortunately, some older windows leave a lot to be desired in terms of home security. When you want to protect your home from any attempts at forced entry, new windows are an excellent idea.
All windows from Albany are designed to maximise home security. Featuring high security locking systems as standard, they will help to repel even the most sustained burglary attempts. To further enhance home security, all our windows are internally beaded. This makes it even more difficult to force them open from the outside.
Better acoustic insulation
Exterior noise can have a seriously negative impact on your standard of living. If you live in a busy city centre, near a main road, or close to an airport, the constantly high noise levels can disturb your sleep and ultimately cause health problems such as stress.
Fortunately, new windows from Albany have excellent acoustic insulation capacity. Insulating uPVC and aluminium frames help to reduce noise transmission through the window frame. Argon gas filled sealed units also help to slow down sound waves, making it more difficult for exterior noise to enter your home.
Enhanced aesthetic appearance
Replacing your windows can dramatically transform the aesthetic appearance of any home. At Albany Windows, we install both uPVC and aluminium windows in a variety of styles and with numerous customisation options.
From standard casement windows and traditional sash windows to innovative tilt & turn windows and custom-shaped windows, your new windows can be completely unique to your home. We offer all our windows with a wide selection of glass options including solar control and self-cleaning glass. And, for the ultimate in bespoke customisation, select from an extensive choice of colour finishes for both our uPVC and aluminium window frames.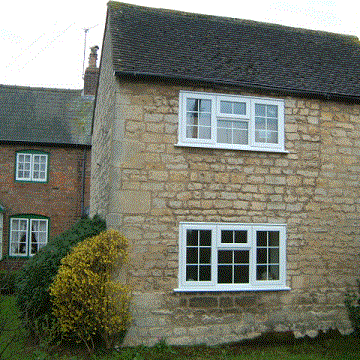 Increased home value
Recent research suggests that replacing your windows can add up to 10% to the value of your home. This is a considerable amount of money and well worth the investment if you're thinking of putting your home on the property market.
Replacing your windows is also a great way to make your home a more attractive option to any potential buyers. New windows greatly improve kerb appeal with their stylish visual appearance and any potential buyers will know that they are buying a home that has been recently refurbished to the highest standard.
Low maintenance finish
Today, many people live very busy and hectic lives. Between working, raising a family, and any leisure pursuits you may have, time spent on home maintenance often gets pushed to the back of the queue.
If you have old timber windows installed at your home, you will know how much maintenance they require. Sanding down and re-painting every five years is an expensive and time-consuming task. With new uPVC or aluminium windows, however, all they need is the occasional wipe down with soapy water to keep them looking and performing like the day they were installed for many years to come.
Replacement windows across Gloucestershire, Cheltenham, and the South West
As you can see, replacing windows in an old house is most certainly worth it. When you want to improve your standard of living, enhance home security, and save money on reduced heating bills, new windows are an excellent idea.
At Albany Windows, we work across the South West of England, installing new windows, doors, and conservatories on all types of homes. Whether you live in a traditional Victorian property, an old rural farmhouse, or a more modern property with windows that are more than ten years old, a window upgrade project could be the perfect way to enhance your home.
If you'd like to find out more about replacing your windows with Albany, get in touch today. For more information about our replacement windows or any of our products or services call 01242 511 384 or send us a message online and we'll get back to you as quickly as possible.