Renowned for its world-famous racecourse and beautiful regency architecture, Cheltenham offers a diverse tapestry of cultural experiences that's completely unique to Gloucestershire. But what's new in Cheltenham this year?… Well, as we welcome a new decade in, we thought we'd help to broaden your horizons by taking a look at 6 new things to do in Cheltenham in 2020.
The Park at Cheltenham Racecourse | 10th – 13th March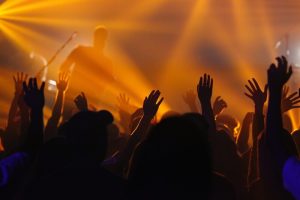 Cheltenham Festival is such a big part of this spirited town, we couldn't forget to mention an exciting new addition to the Cheltenham Festival this year; The Park. Amplifying the Cheltenham Festival experience, The Park will offer an entertainment experience that's never been seen here before. From live music to street food and dynamic DJ sets to Ferris wheels, find this unmissable area within the Club and Tattersalls enclosure.
Cheltenham International Film Festival | 23rd – 31st May
Last year flew by so quickly, you may not have caught this new Cheltenham event. 2020 marks the 2nd year of the Cheltenham International Film Festival, with various Cheltenham venues set to screen the best of independent cinema from around the world. With a competition to select the best feature films and shorts from emerging filmmakers at the heart of the festival, this year's judges include directors Carl Hunter and Jan Komasa and BBC writer Maurice Gran.
Cheltenham Running Festival | Sunday 7th June
If you have a sporty streak, or one of your new year's resolutions could be to get fit, this could be the festival for you! New for 2020, the Cheltenham Running Festival sets off on 7th June at Cheltenham Racecourse. Accommodating a range of fitness levels, grab your running shoes and take part in an exhilarating 5K, 10K or Half Marathon, have a laugh and raise money for your chosen charity.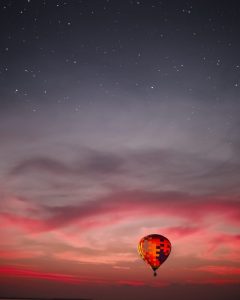 Cheltenham Balloon Fiesta | 19th – 21st June
Coming back for its 2nd year, get ready for a balloon fiesta like no other! After an incredibly popular first year, Cheltenham Balloon Fiesta 2020 is set to take place over the Father's Day weekend. Just £15 for an adult ticket or £12 for a child ticket for all 3 days, if you're looking for something fun yet different to do on Father's Day, don't miss out!
If you enjoy balloons, tunes and family days out, visit their website for full info.
Jason Donovan: Even More Good Reasons | Wednesday 16th September
If you were a fan of Australian soap opera Neighbours and/or a fan of late 1980's/early 1990's pop music, then this one-off concert is 'Especially for You!' Held at The Centaur event centre at Cheltenham Racecourse, make sure you book your tickets soon to avoid disappointment!
Don't move, improve!
Lastly, it's interesting to note that new research into the UK's top spending goals reveals that making home improvements is the top priority, with saving to buy a property not even making it into the top 5! So, if you're planning to improve instead of move this year, a visit to our Cheltenham windows and doors showroom will provide you with the inspiration to take your project to the next level. Find us at Unit 41, Space Businesses Centre on Tewkesbury Road.

Related to this post:
What to see in Cheltenham (suggested by locals!)
Why are uPVC windows in Cheltenham so popular?