The importance of sustainable home improvements is something that cannot be understated while building for the future. There are now several ever-improving products that can easily boost the environmentally friendly nature of homes in Cheltenham and beyond. From materials to styles, there is now such a range of improvements you can make to your property, from windows and doors to conservatories and orangeries.
There is a wide range of window styles and while many have at least the potential to be sustainable, some provide more sustainable features than others. There is also the choice of materials to select from, with many of them providing some significant sustainable benefits.
The best sustainable window styles and features
Casement windows are one of the more environmentally friendly styles available. Their design means that they are very good when it comes to energy efficiency. They have a tight seal and do not require a track on which to slide, meaning that the seal is securely fitted and airtight.
Our casement windows are able to achieve energy ratings of up to A+ and are available in both aluminium and uPVC. They also feature energy-saving glass, which essentially helps to retain heat through energy absorption from sunlight.
Low-emissivity (low-E) glass is a key component of making windows thermally efficient. The glass works by having a microscopic coating on the surface, making it significantly better at reflecting heat than the original pane of glass. In turn, it also helps to prevent heat from escaping out of the windows, as well as reflecting more heat back into the home. Low-E glass can also improve solar gain, insulating power and UV protection.
Argon gas is another popular and significant feature of double and triple glazed windows. It is an inert gas that is fitted in between each pane of glass. In turn, the argon gas helps to seriously improve the energy efficiency of the product. This is done by the gas minimising the heat transference through the glass of the window, insulating the room in the process. The argon gas is used because it is denser than air and, when used in conjunction with the low-E glass coating, helps to align the window's temperature with room temperature.
What are the most sustainable materials for windows?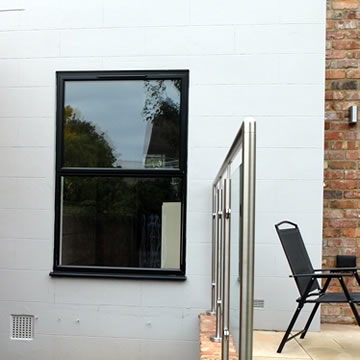 One material that has shown to have sustainable benefits is aluminium. Not only is aluminium a very popular material used for home improvement products because of its inherent strength and durability, but it is ideal for improving sustainability.
The recyclability options are almost infinite, with the process able to create huge amounts of high-quality aluminium. It also retains all the physical properties of the recycled material. Quite incredibly, roughly 75% of aluminium produced in the past century is still in use today.
The Origin range, both doors and windows, is available here at Albany Windows. The range has a strong focus on sustainability and is constantly being improved upon.
The windows benefit from the durable and high-quality aluminium that is used. The maintenance of aluminium windows is something that further helps the sustainability of the products, given that their resilience against corrosion and warping means that they can last a significant amount of time with minimal upkeep.
UPVC as a material was often known to be lacking when it came to being able to be recycled and reused. It was seen as a cheap option and not sustainable because it is not an organic material. However, modern uPVC products have improved significantly in this regard. Instead of being scrapped, uPVC items can now be repurposed up to ten times before the quality and performance begins to be affected. That is a considerable improvement on previous iterations of uPVC.
As a result, uPVC is now being used a lot more in home improvements and offers a significant budget-friendly option. While it may not offer quite the same lifespan and recyclability as aluminium, uPVC does still offer a viable alternative, especially given the fact that some uPVC products can be 100% recycled. Again, while aluminium has its benefits rooted in its natural strength and durability, uPVC can still offer similar advantages for homeowners.
Why is it important to be sustainable?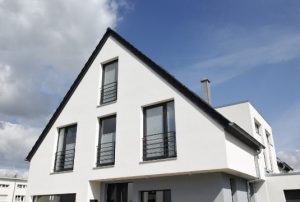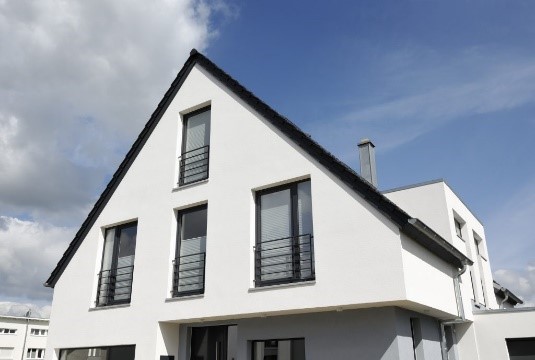 By making sure that you are actively being as sustainable as you can, you can help to ensure that a positive impact is made for future generations. Things such as reduced landfills and recyclable materials all help to improve society in the long term.
Reducing carbon footprints and energy consumption are both ways to help and ultimately reduce the outgoing bills. That is the same for home improvement products, particularly as improvements are made for different materials and the focus continues to shift towards sustainability.
Sustainable home improvements in Cheltenham
At Albany Windows, we install a wide range of energy-efficient products with sustainable benefits. From aluminium bifold doors to high-quality uPVC conservatories, there is a wide range to help you get started with your next home improvement project. Contact us today on 01242 511384 or get a free online quote.