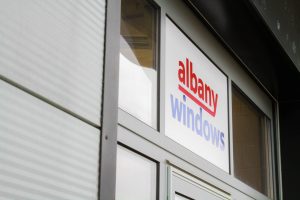 You may or may not already know this, but when thinking about opting for a home improvement from Albany, there's a simple and easy way to gain a better feel for the products in the form of our Cheltenham showroom.
Serving Cheltenham, Gloucester, Cinderford, Tewksbury and the surrounding areas, we invite any and all homeowners thinking about renovating their home, to come along and experience it for themselves!
A plethora of home improvement products available to view
All of our high quality uPVC and aluminium windows, doors and conservatories are readily on display and are available for viewing at our pristine Cheltenham showroom. Whether you find yourself needing a collection of smooth functioning, sliding sash windows or a multi-layered and insulating composite entrance door, our entire range is on show to help inspire you and spark some imagination.
With so many products available in today's modern market, we at Albany understand that it's sometimes easy to become overwhelmed. Getting up close and personal with our selection of windows, doors and conservatories is the best way to relieve the stress and look at the products as how they actually are, rather than a digital representation on either a computer screen or mobile.
Windows available to view: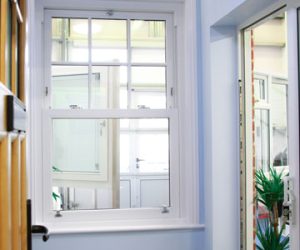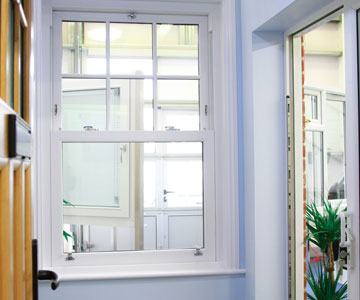 Casement windows – A traditional window style suitable for most types of home, providing exceptional slim frames and optional triple glazing.
Tilt & turn windows – Tilt and turn windows open fully inwards to make for some easy cleaning, providing great security especially when children are around.
Sash windows – Designed to replicate traditional timber windows, our sash windows vertically slide smoothly to achieve your desired level of ventilation.
Aluminium windows – Resistant to corrosion and sleek in visual styles, our aluminium windows are suitable for any style property.
Doors available to view: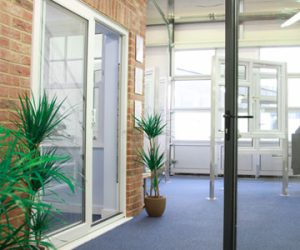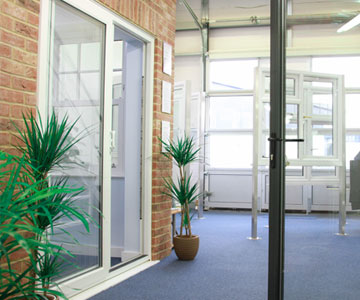 uPVC and aluminium entrance doors – Boasting a wide range of eclectic styles in of itself, uPVC and aluminium doors make the transition from the outside to in memorable.
Composite doors – The ultimate in security and thermal insulation, composite doors give homeowners complete peace of mind, letting them live comfortably.
French doors – An ideal way to transition into a garden, French doors are a classic design that can refresh the look of your home.
Patio doors – Sliding effortlessly to allow easy access, patio doors provide uninterrupted views to more easily let the outside in.
Bi-fold doors – Bi-fold doors create a smooth transition between rooms or indoor or outdoor spaces for a light and airy atmosphere.
A relaxing atmosphere with no-pressure, friendly showroom staff
Upon visiting our Cheltenham showroom, you'll be greeted by one of our friendly and informative staff members who are always ready to advice and inform you about any product you find yourself interested in. We'll even make you a tea or coffee to ensure that you'll always feel comfortable as you explore all of the home improvement products our showroom is able to display, without the need to ever book an appointment.
Readily open without booking 6 days a week
Our Cheltenham showroom is open Mon – Fri: 9am to 5:00pm, Saturday: 9am to 12:30pm and can be found at Unit 41 of the Space Business Centre located just off of Tewkesbury Road. To book an appointment, or for more information on what's on show, call us on 01242 511384 or enquire about visiting online.