At Albany, we'll never leave you pivoting between one window or another. We've got plenty of window options to make your decision that much easier!
Whether you're looking for sparkling white windows or something a little bit more distinctive, we have the ideal replacement windows for you, ranging from popular casement styles to something a little more custom.
It all begins with a little u in your PVC!
Although not the only window material available to use, uPVC has always proved to be the most popular largely due to its high durability and low maintenance. Just because uPVC windows are heavily plastic-based doesn't mean they have to look as such.
uPVC's adaptable nature means that they can be modified to look as natural or as custom as you'd like. Styles range from wood effect to coloured, ensuring that your selected windows will never fail to tie your whole house together.
Casement Windows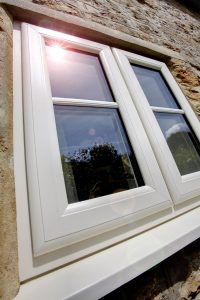 One of the most popular styles of window, casement windows are widely used across both modern and traditional homes across the UK. Also known for being versatile, casement windows can incorporate various additional features such as decorative glass, arched head inserts and run-through sash horns.
Albany can offer you unlimited shapes should you opt to have casement windows installed. We make them made to measure, meaning no matter what kind of property you live in, casements are always a viable option.
Tilt & turn windows
Tilt and turn windows help to give your home that established look whilst featuring a convenient dual functionality. Their tilting nature opens up the top of the sash inwards to allow for desired airing, whilst the turn function still allows for your window to be opened to the side traditionally.
Despite tilt and turn windows' unique nature, Albany provide various amounts of options. They are available in either uPVC or aluminium, in a plethora of different colours and finishes and can lastly be double or triple glazed. How can you go wrong?
Sash windows

Initially becoming popular due to their prevalence amongst various Georgian and Victorian properties, Sash windows are considered a classic window style, designed to replicate period style windows. Want to achieve that authentic feel for your home? Look no further.
Sash windows are so traditional, they were originally made from timber making them prone to rotted frames and letting in pesky draughts. Don't worry though, all Albany Sash windows are made from high performance (you've guessed it!) uPVC.
Custom windows
Custom windows, you won't be surprised to hear are just that, custom! Albany are specialist glaziers meaning that we are able to offer custom shaped windows, tailoring specifically to your needs.
Making your windows custom means that your home will be given a sense of individuality, giving it potential to stand out from the crowd. Is there a specific style, shape or size your trying to achieve? Albany can make it happen!
Aluminium windows

Although uPVC is still considered the first choice for many homeowners, it doesn't mean it's necessarily the right choice for your property. Aluminium windows are designed to last and whilst slimmer than uPVC frames, are largely much stronger.
Albany supplies aluminium windows with energy saving double glazing as standard practice, ensuring that you get nothing less than exceptional levels of thermal and acoustic insulation. Don't forget the added benefit of a sleek aesthetic, whilst being a great security option too!
Things become clearer with a window from Albany!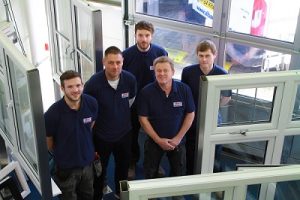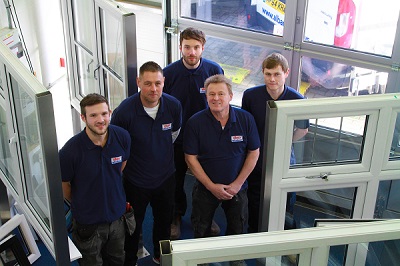 Replacing your old double glazing with new, high performance and highly customisable windows will help to rejuvenate your living space, giving it a new homely feel.
With so many window options, types and styles, you'd be hard pressed to find a more trustworthy window installer than Albany to successfully renovate your property. Drop us a line today!