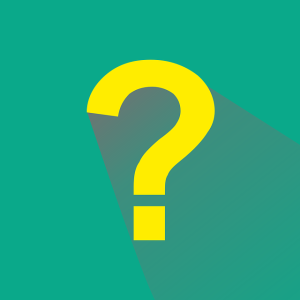 Before buying double glazing there are a few facts that you should be aware of and a few questions to which you need answers. Here are 10 questions that you should ask your double glazing installer.
1. What is the energy rating of my new window?
Every window system is given an energy rating by the BFRC (British Fenestration Ratings Council) to show its thermal performance. Windows are rated alphabetically on a rainbow scale, with the highest performing windows for energy efficiency rated A, and the lowest performing rated G. It's worth finding out what the energy rating of your window is so that you can be sure it provides good thermal and acoustic insulation. All of the windows we supply here at Albany are rated A.
2. What accreditations do you have?
Accreditations are an important way of assessing the reputation of a double glazing installer in the building industry. They are awarded by independent bodies and to gain one, installers must be rigorously tested on the quality of their work. Many accreditations are particularly prestigious and require the highest standards of craftsmanship from a double glazing installer. One of these is the 'Which? Trusted Trader' award, which we hold here at Albany.
3. How long will the installation take?
It cannot be denied that a home improvement installation will disrupt your home for a few hours. By finding out how long the installation will take in advance, you can plan around this and minimise the overall disruption to your property.
4. Will I need to decorate after?
Some windows, such as timber systems, will need decorating and finishing after installation to be kept working at their optimum levels of performance. Finding out if you will need to decorate a window after it has been installed will save you a lot of time, money and hassle in the long run.
5. How do you dispose of the old frames?
With the majority of uPVC from an old window unit able to be recycled, it's good to find out how your double glazing installer disposes of your old frames. Recycling helps to conserve the environment and makes the home improvement industry more sustainable. Make sure that you only use a double glazing installer who recycles their old frames, like Albany.
6. How much will it cost?
It sounds obvious, but by making sure that you are given a price for the installation by a double glazing installer from the outset you can avoid any nasty surprises later on. Reputable double glazing installers, like Albany, will give you a price within hours of enquiring.
7. How much experience do you have?
Generally, the longer a company has been trading, the more experienced and skilled they will be. Finding out how much experience your double glazing installer has can give you a good idea of the quality of their service. If an installer has only been operating for a couple of months, this makes the quality of their installations harder to gauge. Here at Albany, we've been improving homes across Gloucestershire for over 15 years making us incredibly experienced.
8. Do you employ all of your own staff?
Surprisingly, many double glazing installers don't actually directly employ all of their staff. Instead, they sub-contract out installations to local builders. This can create a lot of quality control issues. If you want to be certain of the quality of a company's work, always choose a double glazing installer who directly employs their staff, in-house. Like Albany for instance.
9. Do you offer an Insurance Backed Guarantee?
Since 2014, it's now a legal requirement that all double glazing installers offer an 'Insurance Backed Guarantee' with any installation they carry out. This protects both of your financial rights in the event of the company going bust or folding. Checking that a double glazing installer offers this is a good way to sort out the reputable companies from the cowboys.
10. Do you have any testimonials?
Customer opinions speak volumes about the overall quality of an installer's work. Asking to see testimonials from previous customers can help to put your mind at ease about the quality of a double glazing installer's work. Here at Albany for instance, we have lots of customer testimonials available for you to read upon request.
Albany Windows: specialist double glazing installers in Gloucestershire
If you're looking for double glazing or window installers in Cheltenham, Gloucester, Tewkesbury, Stroud or Cirencester, get in touch with Albany Windows today!