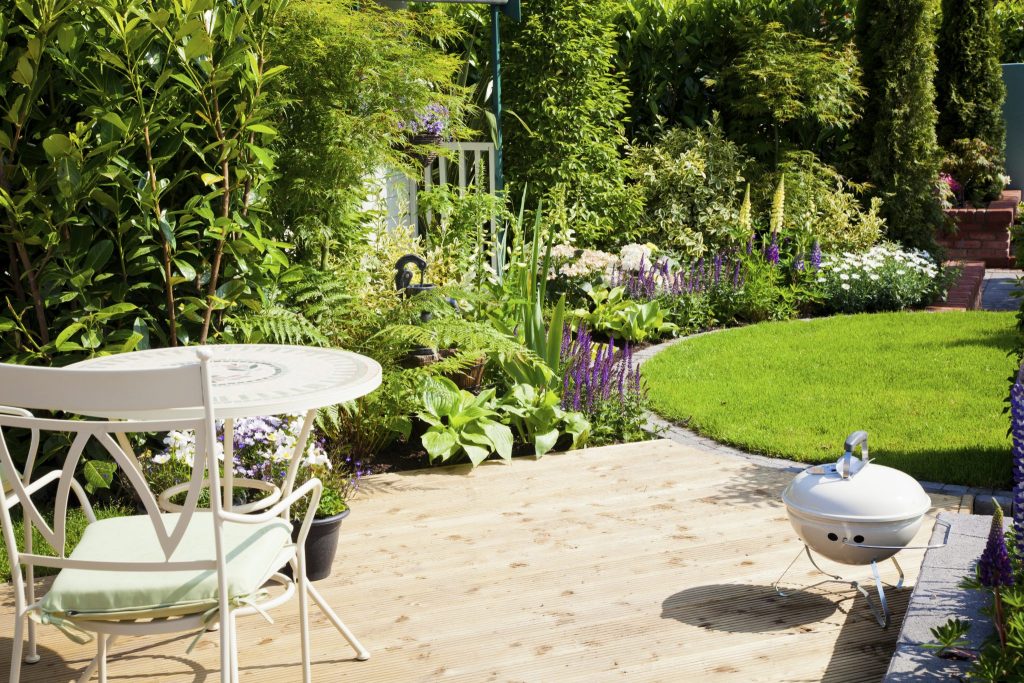 As the weather starts to look a bit brighter, it's time to start planning how to get your garden ready. It's lovely to be able to spend more time outside, whether that's just relaxing with a book or having BBQ's. Even if your garden is small, there are still simple changes you can make that will transform it. Here are some garden living ideas to help get your home ready for the springtime.
Spring-cleaning
What better way to celebrate the change of seasons than with a bit of spring-cleaning. Make the most of your garden by raking your lawn and clearing away any dead leaves. Do some weeding and take care of your lawn, if there are any uneven areas maybe it could do with some grass seed. If you have fences or decking, give them a lick of paint or varnish to get them looking their best again.
Move outside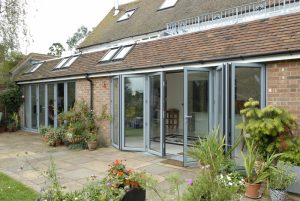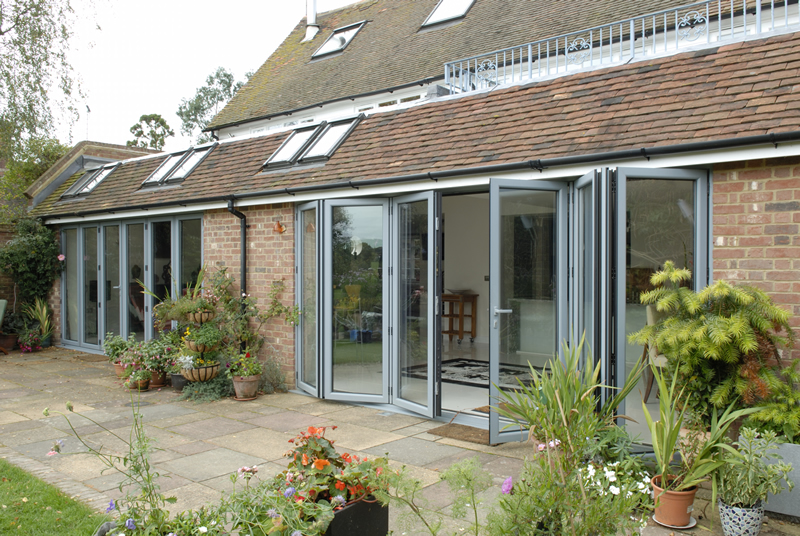 Outdoor living is seeing a massive surge in popularity at the moment so take advantage of this trend. Fancy a bit of alfresco dining and want to recreate holidays abroad? Add an outdoor sofa and a dining table. Even outdoor ovens are becoming popular. Choose wicker or bamboo furniture for weather resistant options that still look attractive. Bifold doors work perfectly with this and allow you to create an open-plan feel between your home and garden.
Make the most of your space
If you don't have the luxury of a big garden but still want to fill it with plants, consider a vertical garden. Install a trellis with climbing plants or attach pots to wire netting. There are loads of innovative and creative ways you can still bring some nature to your home.
Keep warm all day round
Fire-pits are the perfect items to add to your garden to let you stay out that bit longer. As well as providing a light source, they will keep you warm as the sun goes down. With a blanket and warm drink, you can enjoy those longer evenings that much more.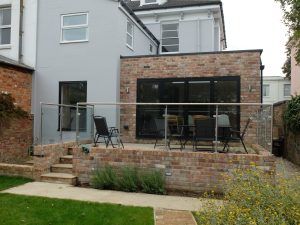 Let light in
One way to keep you outside for longer is to add light to your garden. There are many different options depending on the theme and style you're trying to recreate. Moroccan or Chinese inspired lanterns create an exotic feel while bamboo torches are a perfect choice for garden parties. Fairylights in trees are another beautiful example that will impress your guests. Solar powered lamps following your path are a great choice to light the way to and from your home.
Love your garden all year round
A great way to spend more time admiring your garden and extend your space is to add an orangery or garden room. These are luxurious additions, benefiting from both solid walls and glazing, you can enjoy your garden all year round. Sliding patio doors can be a great choice as allow you to easily move between your inside and outside spaces with fantastic views.
Flowers aren't the only plants
If you normally fill your garden with flowers, why not make a change? There are a wealth of non-flowering plants that can still add texture, colour and shapes. Herbs and vegetables make great foliage options too. If you're looking for great plants that flower at the beginning of the spring, Bloodroot is a great choice. It starts to appear in March and is perfect for shaded and woodland gardens.
Decking that can dazzle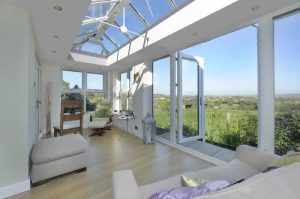 Adding a patio or wooden decking is a great way to spruce up your garden. They make an attractive area for dining and entertaining and are easy to maintain. It will suddenly become more appealing to spend time outside, even after a bout of bad weather. You will be amazed by the difference this can make to your garden.
Create a colourful garden
A splash of colour is a great way to give your garden a new lease of life. Why not go for a monochrome look with your outside furniture such as dining table and umbrella? This will give a sophisticated and modern feel to your home. If you want to conjure up thoughts of a tropical paradise, choose bright colours and floral patterns for cushions.
The garden living specialists
Albany Windows have all your garden living needs covered. From conservatories and orangeries to bifold doors, we make it easier for you to enjoy your outside space. Get in touch today to bring your garden living ideas to life.