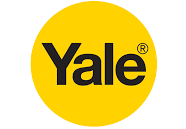 At Albany we're pleased to offer locking mechanisms from the trusted security brand, Yale. Here's some more information about why Yale Locks really are the best when it comes to improving the security of your home.
Why Yale locks are the best
1.They're renowned for their quality
Precision engineered for enhanced performance and manufactured using the latest technology, Yale locks are renowned across the industry for their exceptionally high levels of security. If you want to maximise the security of your home and possessions, investing in a Yale lock is a very sensible decision to make.
2. Huge range of locks to choose from
The Yale range is unique thanks to the huge number of security products it has available. Offering everything from alarms, smart locks and cylinders to conventional multipoint locking systems there's an exceptional amount of choice when it comes to choosing the perfect lock for your home.
3. There's a Yale lock suited to most types of property
Whilst the sleek multipoint locking systems that other companies offer might suit the aesthetic of a modern home, sometimes the situation calls for a more subtle-looking lock: particularly if you own a period home. Yale have the issue sorted though: they offer a variety of other locking systems including mortise locks for timber entrance doors, deadlocks and sashlocks.
4. They provide exceptional value for money
Incredibly reliable and capable of performing at a consistently high quality, Yale locking systems provides exceptional value for money over its lifetime. Thanks to the fact that it's built to last, a Yale lock will help you to save money. The extra money you'll save not having to buy replacement locks over the years is as good a reason as any to invest in a Yale lock.
5. They're widely regarded as one of the leading security companies in the industry
With an impressive history dating back over 150 years, Yale is widely regarded as one of the world's leading security companies. It's this reputation, founded on high quality products, that makes Yale one of the most respected lock companies in the home improvement industry.
6. Yale is one of the world's most recognised international brands
Active in over 125 countries, Yale is one of the world's most recognised international security brands. With over a million Yale locks in use across the world, Yale has established itself as a trusted global brand with a commitment to creating high quality products.
7. They combine traditional skills and ideas with modern technology and manufacture
The revolutionary Yale Cylinder Lock which was designed in 1861 has influenced the development of locks right up to today. But believe it or not, it was based on locking systems used by the Ancient Egyptians more that 4000 years ago.
Combining tried and tested traditional knowledge with modern technology and manufacturing methods, a Yale lock draws from thousands of years of locking mechanism development and is one in which you can place your complete trust.
8. Yale is committed to reducing its environmental impact
Dedicated to minimising its impact on the environment, Yale regularly conducts reviews of its emissions and discharges to ensure that its preventing pollution and saving energy. It even trains its staff on environmental issues so that everyone knows how best to help the environment at work!
9. The Yale company is a partner of the independent charity, Victim Support
Refreshingly, Yale also gives something back. Proud to be a partner of the independent charity, Victim Support which supports victims and witnesses of crime, Yale has helped to raise thousands of pounds for the charity through sponsored activities and donations. Whenever you do business with Yale, you're also helping to support a very worthwhile charity.
Improve the security performance of your home
With Yale locks and Albany's double glazing
Get in touch today if you'd like some more information about how Albany can improve the security of your home. We offer high security double glazing products, with internally glazed panes and quality hinges and locking systems – from standard white windows to high security composite doors.