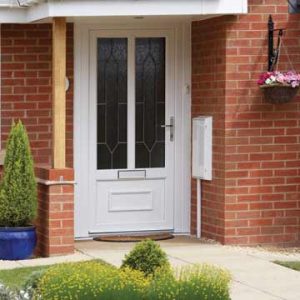 With 72% of crimes in Cheltenham between September 2017 & August 2018 not being investigated further after the initial stages, it's more important than ever to try to prevent break-ins. October is home security month & as it's also coming nearer to winter, it's a good time to use our tips to ensure your home is as safe as possible for your family.
1. Have you checked the type of locks your entrance door has?
Home burglaries in the centre of Cheltenham have gone up by almost 5% compared to last year. It's easy to assume as long as the front door locks that you are safe but is the lock tough enough? You can't beat the tried and tested history Yale have built up. Yale has poured over 150 years of research & development into their locking hardware, which we use for the homeowner's peace of mind. You may also want to check that your lock on your entrance door is meeting the expectations of your home insurance.
Related blog: All hail Yale – 10 reasons why Yale locks are the best
2. Single glassed panels in your front door may look nice but are an easy entry point for a thief.
When targeting homes, thieves will be looking for easy entry points & smashing a small pane of glass to reach through to unlock the door will make your home a quick target. Double & triple glazing options for this mostly decorative glass is a must to reinforce your entrance door. If you are considering replacing this pane of glass on your front door, it's a good time to look at a whole new door. There are many door material options to suit all styles of home. Composite doors are said to be some of the strongest on the market, due to their mix of tough materials.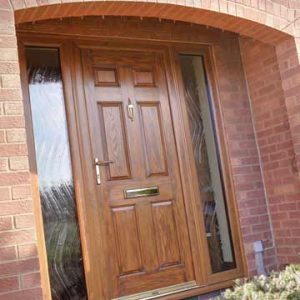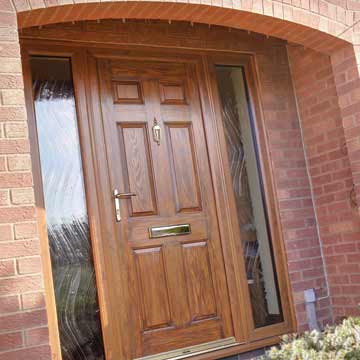 3. Is your letterbox in the wrong place?
It's important to check that your letterbox is fitted 40cm or more from the door lock. Leaving keys in a locked door is a common action but any dangling key rings will make it that much easier for an intruder to unlock your home & walk right in. Consider how much replacing a front door is versus trying to replace all your valuables.
4. Don't shout it from the rooftops that you are not in!
I'm sure you are thinking I don't do that, but unfortunately, with social media many of us innocently post our days out & holidays, leaving our homes exposed at the prime time for break-ins. A study of 2000 social media users found 22% of people share information about their holidays & days out, putting their home at risk. It's an easy mistake to make but a costly one, so check your privacy settings or refrain from oversharing.
5. Have you checked the frame of your door?
It's not something many people would think to do but thieves will target weaknesses in a front door, like older door frames. A cracked or warped door frame could be just what a thief needs to cram a crowbar in & expose the hinges (which won't be hard to unscrew). It's important to maintain all entrance doors on your home, and it's a good time to freshen up your home look with a new colourful door. Our range features red composite doors, oak effect uPVC doors & many more. See our gallery for inspiration!