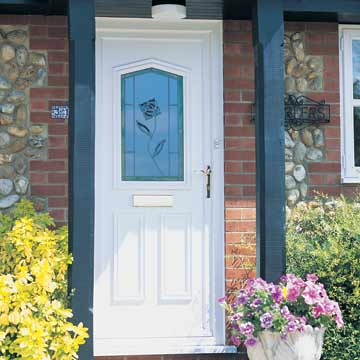 Looking for a successful way to open up your home to the beautiful sunshine just in time for the 6 weeks holiday? Despite not being the most obvious choice, aluminium doors from Albany Windows can provide parents and homeowners with plenty of unique qualities that make them the ideal choice! From their natural strength that allows for larger glass panels to let in light, to the colossal amount of summer colours able to be applied, no home should be without an aluminium door this summer.
Harder, better, faster, stronger…than uPVC!
Truth be told, aluminium doors have been gaining significant popularity since the latter half of the 20th century with homeowners becoming much more savvy to the various advantages the material has when compared to traditional uPVC. Just some of the ways aluminium doors triumph over its plastic counterpart includes; more pleasing aesthetics to welcome you home, slim sightlines to spoil the home with light and better thermal insulation to keep you comfortable even in the hot summer.
Every aluminium door is constructed and engineered specifically to your liking, in whatever size and specification! Want to increase the east of access with low thresholds? Done! Prefer your door to open inwards rather than outwards? Sorted! With a near-limitless range of power-coated RAL colouring options and many more practical configurations, opting for an aluminium door this summer is an ideal to create an entrance entirely unique to your property.
Personalisation and glazing options perfect for summer living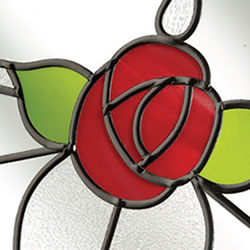 Because aluminium doors are naturally so strong, it's easier than ever to make the most of the sunlight with doors that boast a larger glass area with the added bonus of slim sightlines for impressive light entry. Your home will feel brighter and lighter than ever before, making the most of the natural atmosphere summer is able to offer.
With such a generous amount of glazing able to be incorporated within the aluminium panel, it's provides the perfect opportunity to add a splash of personality with some decorative glazing designs. With plenty of individual patterns, colours and designs available, you have the potential to project almost any sense of style imaginable!
Easy maintenance without the risk of rust!
We at Albany recognise that the last thing you want to be fussing over this summer is your entrance door, that's why aluminium doors are the perfect choice, being exceedingly no maintenance with no upkeep necessary. They naturally provide weatherproof qualities so that even through those pesky rainy spells, they will never rust or corrode.
High quality aluminium doors from Gloucestershire's most installer
Choosing to replace your door with a new aluminium entrance design not only will have an aesthetic impact on your home, but an energy efficient one also. For over 15 years we've been supplying homeowners throughout Gloucestershire with aluminium doors, being a great way to make the most of the summer freshness and let in natural light.
For more information on how our range of aluminium doors can help improve your home, call us on 01242 511384 or get in touch online!