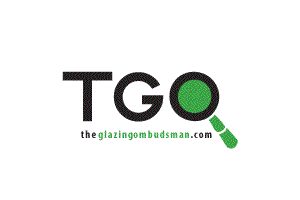 When it comes to hiring a company to improve your home, it's important to have complete trust in their work.
Accreditations and membership of trade bodies are an effective way to gauge how trustworthy a company is. At Albany, we're recognized members of one such trade body, the TGO: The Glazing Ombudsman.
What is the The Glazing Ombudsman?
The Glazing Ombudsman is a consumer protection organisation that aims to protect consumers from poor quality double glazing installations. This company awards accreditations to installers whose work meets their stringent quality standards. This helps consumers to choose reputable installers that deliver impeccable customer service, high quality workmanship and that use ethical sales techniques.
Why you should choose a TGO certified member
Choosing an accredited member of the TGO ensures that you can be assured of the standard of your installer's workmanship and service. When you contract an installer to carry out a home improvement, such as installing double glazing, you're not only letting strangers into your home, you're also letting them make substantial changes to it. It makes sense to be completely sure of the standard of workmanship of the installer that you've contracted to carry out the work. Always choose a window installer with an accreditation by a recognised industry body.
Albany: Proud to be TGO members
Albany are proud to members of the The Glazing Ombudsman. Supplying high quality windows, doors and conservatories to homes across Gloucestershire, we pride ourselves on the quality of our products and services.
For more information, get in touch with us by phone or online, or why not drop by our Cheltenham double glazing showroom?