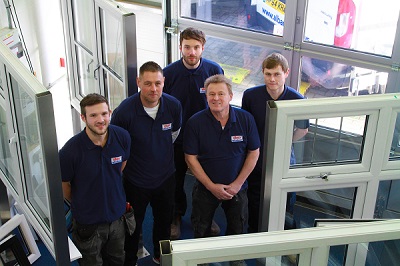 Do you live in or around Gloucester? Are you planning any home improvements in the near future? Would you like to replace your windows and doors or even install a glazed extension? Do you need some inspiration and professional advice on the best products to suit your home? If this sounds like you, why not pay a visit to the Albany Windows showroom!
Convenient Cheltenham based showroom
The Albany Windows showroom is conveniently located just off the A4019 Tewkesbury Road on Space Business Centre in Cheltenham. It is easy to find and easily accessible for homeowners in Cheltenham, Gloucester, Tewkesbury, Cirencester and everywhere in between. When you're searching for window showrooms near you, the Albany Windows showroom is well worth a visit.
Our stylish and modern showroom is open Monday to Friday 9am to 5pm and on Saturday mornings from 9am to 12.30pm. No appointment is necessary, just turn up whenever is convenient for you and there'll always be a friendly and knowledgeable member of our team on site to offer advice and show you round.
Windows and doors showcase for Cheltenham and Gloucester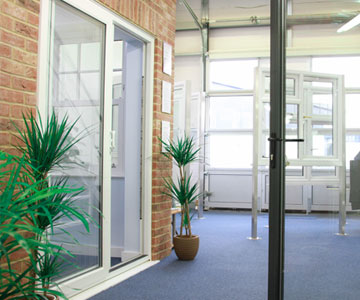 For the popular online search, window showrooms near me, the Albany Windows showroom is just what you're looking for. When you visit our showroom, you can get a real feel of the true quality of our glazing products. Try before you buy and find out what colour, hardware, and other customisation options are available on our windows and doors.
To give you an idea of what to expect, some of the products currently displayed at our stylish showroom include:
uPVC casement windows
Origin aluminium windows
uPVC entrance doors
Composite doors
Bifold doors
Sliding patio doors
To find out more detailed information about our showroom, visit our dedicated window and door showroom page.
As you can see, a window and door showroom is a great place to find out more about the products you're planning to install on your home. It's also a great way to talk to a glazing professional in person and ask any specific questions you may have about your home improvement plans.
At Albany Windows, we're looking forward to seeing you soon at our Cheltenham showroom. For now, if you'd like to contact us directly, call 01242 511 384 or send us a message online.