Your opportunity to give something back to the community!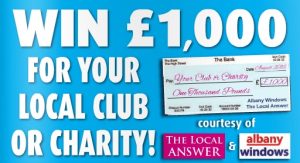 At Albany Windows, we've teamed up with Gloucestershire's best local directory magazine The Local Answer to give one lucky winner to win £1,000 for their local charity, club or non-profit organisation. This is a chance for local homeowners to give something back, and although customers regularly tell us we provide an impressive service, it's always possible to do more. Between us, we will be donating this money for a noble cause completely of your choosing should you win!
So whether you have a personal involvement with a local organisation or you'd just like to support a local club or charity you know would greatly appreciate the money, send us in your nomination and you could help boost their funds with £1,000. The winner will be chosen through a random draw so everyone has an equal chance of winning!
What you need to know before entering
For your chance to choose the organisation that benefits from the £1,000 prize, send their appropriate details along with your name, address (including postcode) and telephone number to:
'TLA Charity'
The Local Answer,
1, Ullenword Court,
Cheltenham,
GL53 9QS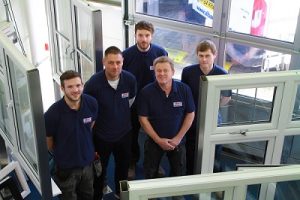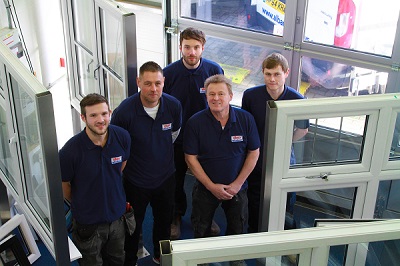 Alternatively, you can enter via email by sending all of the same information to competitions@thelocalanswer.co.uk using 'TLA Charity' in the subject line. The competition's closing date is Thursday 11th August 2016, so get those entries in quick. Only one entry per household will be accepted and the winner will be chosen completely at random so good luck!
A non-for profit prospect Albany are proud to be a part of
At Albany Windows, we've been offering home improvement solutions throughout Cheltenham, Tewksbury, Stroud, Cinderford and surrounding areas since we were established in 1999. In that time, we've built up a relationship in the local community, knowing just how much of a difference this prize has the potential to make for one lucky non-for profit organisation.
For more information on the competition we're sponsoring along with The Local Answer, you can always contact us my phone on 01242 511384 or contact us online. Don't forget that our wide range of home improvement solutions are always on hand to help enhance any local person's home.