The composite door is proving to be one of the most popular entrance doors in Gloucestershire. They are the strongest, most durable and most energy-efficient door material on the market. When looking for a composite door, two names that will come up a lot are Solidor and Residor. These are the two most industry-leading brands in the composite door market. Albany have made a handy guide to help you decide which is right for your Gloucestershire home. We'll be covering their differences in:
Thermal cores
Outer skin
Colours
Security
What's the difference between a Residor and Solidor design?
Thermal insulating core
Residor composite doors are equipped with a thermally insulating foam core. This helps them to achieve exceptional levels of thermal efficiency.
The core of a Solidor composite door, however, is made of solid timber. This solid core provides outstanding thermal efficiency and strength.
Composite door outer skin
Residor composite doors are two times as thick as most other front doors. Their Glass Reinforced Plastic skin (GRP) is an incredibly sturdy 3.6mm in width. The skin also aids their immunity to splitting, rotting, warping and weather damage.
For a Solidor composite door, the core is wrapped in a 1.7mm tough, weather-resistant ABS skin. This layer is made of a low-maintenance solid colour, helping to hide any marks, dirt or scratches. This is the same indestructible material that is used to make Lego.
Composite door colours
Both Residor and Solidor composite door are available in a full range of RAL colours. They can also be manufactured with a range of woodgrain effect finishes. With either of these stunning composite doors, you can create any kind of look you want for your home's exterior. Whether you're after a traditional or modern aesthetic, both brands can be tailored to suit your home.
What security features do Residor and Solidor doors have?
Security locks
Residor composite doors are fitted with the revolutionary Ultion cylinder. In the event of an attack, the cylinder goes into 'lock-down mode'. Many front door locks have just 5 or 6 locking points. The Ultion, however, has 11. It's also completely resistant against strong forces from crowbars or even drills.
Solidor composite doors come with both the Ultion and the Avantis lock. The Avantis lock boasts what is possibly the strongest and most secure door locking system. With both locks installed as standard, a Solidor door is practically inpenetrable.
Security Accreditations
Both Residor and Solidor composite doors have passed the PAS24:2016 inspection. This is to test the security performance of windows and doors, ensuring they can resist a level of attack from an opportunist burglar.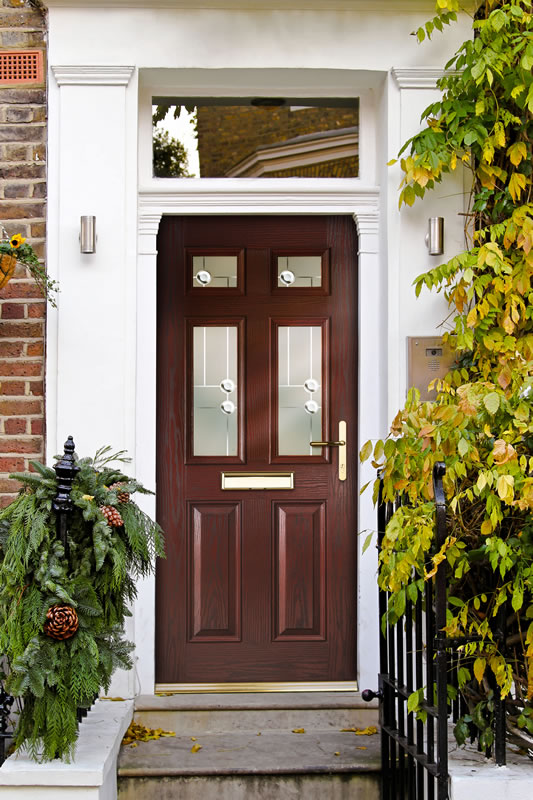 Composite doors across Gloucestershire
If you'd like to find out more about composite doors, get in touch online or call us 01242 511384. You can also visit our showroom.
Related reads:
What are the differences between composite and uPVC doors?
Benefits of a composite door for my home in Cheltenham