Not all front doors are created equally. There are many differences, but arguably the most significant is the material, or materials, used to produce them. Usually, external doors are built either from uPVC, timber, aluminium, or a composite of various materials. In this guide, we'll be comparing uPVC and composite doors.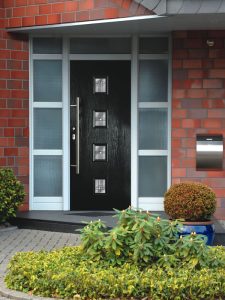 Composite V uPVC doors
Composite and uPVC doors are the two most popular types of doors available on the market. With a variety of options available, it can be hard to decide which one is best for your home. uPVC doors dominated the market over the years due to their affordability and practicality. However, composite doors have rocketed in popularity over the past few years as more and more homeowners discover the incomparable benefits of a composite door.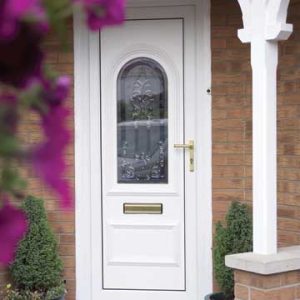 Composite V uPVC door materials
If you're undecided on whether you should get a uPVC door or a composite door, allow us to explain the differences. A uPVC door is made from unplasticised polyvinyl chloride and it's one of the most popular door choices thanks to its reliability, affordability, low maintenance and tough design. A composite door, on the other hand, is made up of a variety of materials that are combined to offer one of the strongest and most advanced door options available, with a variety of customisation options that aren't always available in uPVC. Both are great options, but the one you choose is all down to personal preference and priority.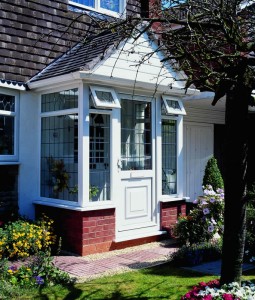 Features and benefits of composite Doors
From high security to a lengthy lifetime, there are many advantages to having a market leading Solidor composite doors installed by Albany.
12 door style ranges available
Thousands of design combinations
Decorative or frosted glass panels
Authentic timber look option
Scratch resistant fibreglass coating
48mm thick, nearly 10% thicker than most alternatives
Impact-resistant GRP skin
High quality Yale multi-point locking system
Meets enhanced security standards
Triple glazed top lights and sidelights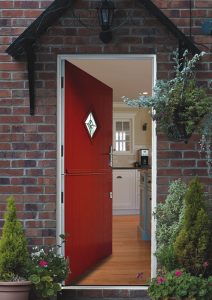 Features and benefits of uPVC Doors
uPVC is the most budget-friendly material when looking at new doors and, despite the low price tag, it still has so much to offer your home.
Incredibly flexible design options
Incredible energy efficiency levels
Decorative glass, side panels and top lights available
Double or triple glazed panels
Wood effect doors available
19 uPVC colours with optional dual colouring
Budget friendly
Maintenance-free
High security locks and frame
Traditional and modern accessories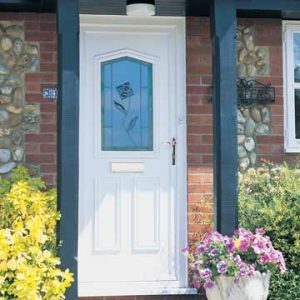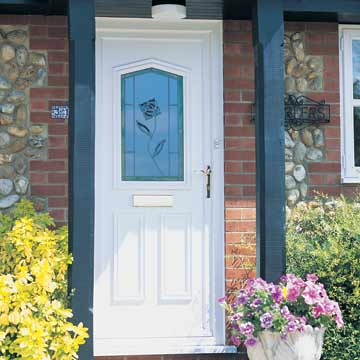 So, should you choose a composite or uPVC front door?
Many homeowners favour uPVC because of its low price tag and low maintenance benefits. Plus, with advancements in design technology, gone are the days of being restricted to a white uPVC door. Homeowners now have a choice of versatile colours, including timber effect finishes and dual colour options. If you're looking for an affordable, energy efficient, and virtually maintenance free front door, a uPVC front door replacement could be the choice for you.
While composite doors might command a higher price than their rivals, it's worth bearing in mind that the energy savings they provide, and the reduced risk of burglary due to advanced security features, might offset that price in the long-term. It's also worth considering the effect an attractive composite door might have on the price of your property should you come to sell – if you're leading would-be buyers through a door that looks fantastic and feels sturdy, you might find them far more willing to make an offer.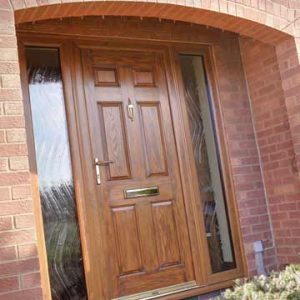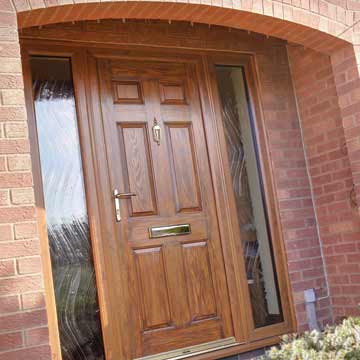 Replacement front doors from Albany
If you'd like to find the perfect composite or uPVC door for your home, we have everything you need. With expert local knowledge from Cheltenham and Stroud to Gloucester and Cirencester, we know how to transform your home. Our high-quality products will ensure your home always looks its best. Get in touch today to find out what a new front door could do for your space.
Related reads:
Benefits of a composite door for my home in Cheltenham.
The best colours for your uPVC front door.
Try our composite door builder here.