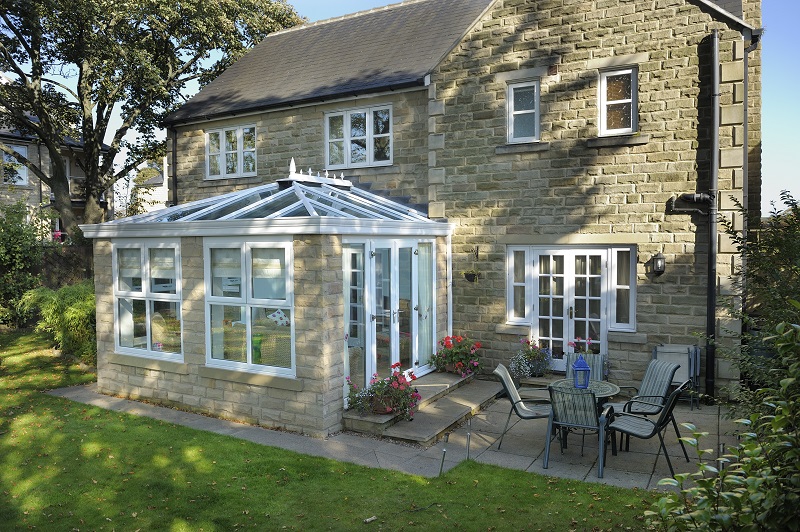 Are you planning to extend your home? Do you need the extra floor space for a growing family, to entertain guests or to indulge in your favourite hobby? Have you been considering your options but you're still unsure which would be best for your requirements? To give you an idea of the options available to you, here are a few differences between choosing a traditional brick-built extension and a partially glazed orangery.
Natural light vs a range of options
If boosting natural light is a priority for you, an orangery is an excellent option. Combining the fully glazed roof of a conservatory with the solid wall sections of a traditional extension, an orangery is a great way to bridge the gap between glass and brick. Outside, an orangery's brick areas can be matched to the brickwork of your existing property to create a uniform appearance. Inside, the glazed roof lantern is supported by a perimeter ceiling which can be plastered and house downlights to enhance atmosphere.
The solid walls can incorporate sections of glazing to your liking and you can choose from a range of entrance door options to meet your needs. Orangeries are usually viewed as permitted development and will not require planning permission although it's probably a good idea to check with your installer before the installation begins.
While an orangery will usually extend from the rear of your property and join onto the existing living area, dining area or kitchen, an extension can come in a wider variety of forms. Extensions can be single or double storeyed. They can include loft and garage conversions, and can incorporate bedrooms, bathrooms and even self-contained 'Granny' flats.
Traditional single storey flat roof extensions can sometimes feel overly dark so it's important to think carefully about lighting, whether from an internal source or through strategically placed windows. Extensions are usually more time-consuming to install and will probably require planning permission.
Opulent orangeries from Albany Windows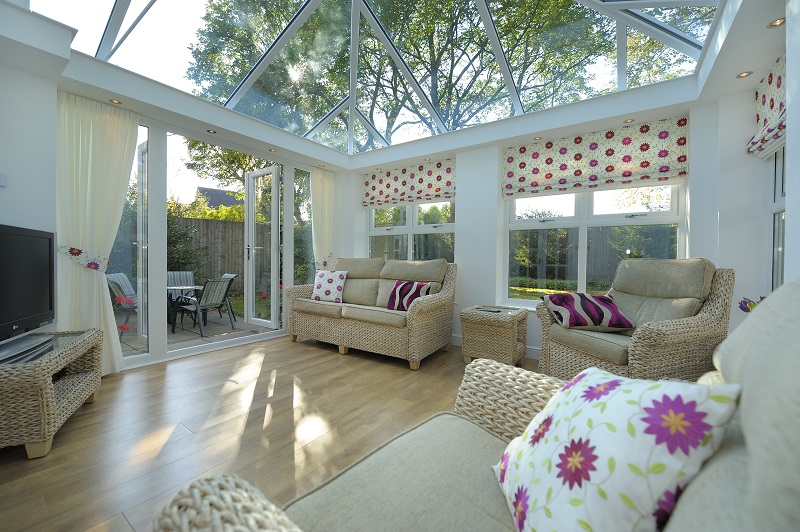 At Albany Windows, we install a range of high performing orangeries. Cost-effective and fully customisable, we have installed orangeries for customers across Gloucestershire and beyond. With an orangery from Albany Windows, you get:
High quality aluminium or uPVC frame
Over 200 RAL colours for aluminium and 19 uPVC coloured foils
Solar control glazed lantern roof
A team of professional installers, builders, plasterers and decorators
High security multi-point locking systems on all doors and windows
Optional toughened and laminated glass
Argon gas filled sealed units to boost thermal efficiency
High performance weather proof seals
Orangeries are an increasingly popular extension option for UK homeowners. When you want a happy medium between a traditional extension and a fully glazed conservatory, an orangery could be the perfect solution for you. If you'd like to find out more about our range of high class orangeries contact Albany Windows today. Call us on 01242 511 384 or send us a message online.