Considering how often building and construction regulations change in the UK, it can be hard for homeowners in Cheltenham and Gloucester to keep up. But it's essential that homeowners grasp a basic understanding of all the latest home improvement legislation to stay on the right side of the law.
Since 2013, UK planning rules have been relaxed to allow larger limits on single-storey rear extensions. With a critical housing crisis on our doorstep, it's hardly surprising that 110,000 UK homeowners have taken full advantage of this over the last 6 years.
What is permitted development?
Permitted development is when certain criteria are met, allowing for planning permission to be granted without having to apply for it. Permitted developments are considered to have an insignificant impact on their surroundings.
Permitted development rights after May 2019?
The aforementioned planning relaxations were due to come to an end from 30th May 2019. But thanks to the popularity of the scheme, the relaxed planning permissions have now been made permanent across England only.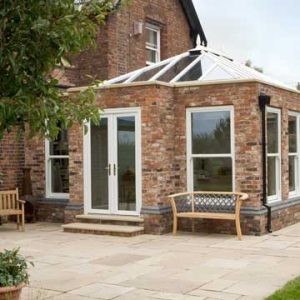 Do I need planning permission for a conservatory in 2019?
Follow these rules and your conservatory or orangery shouldn't require planning permission (these only apply to houses, there is separate legislation covering flats and maisonettes);
It can't cover more than 50% of your garden or grounds
It must be in keeping with the surrounding property design and building materials
It can't have balconies, verandas or raised platforms
It can be no higher than the highest part of your home's roof
If it's in England, subject to the Neighbour Consultation Scheme and outside designated land and Sites of Specific Interest, the permanently relaxed planning permissions offer limits of 6m for attached houses and 8m for detached houses.
If it's in Scotland, Wales or Northern Ireland, it can extend from the back of the property no more than 4m for a detached house or 3m for a semi-detached house.
If you live in a conservation area or a listed building, different regulations will apply.
Helpful links for Cheltenham & Gloucester homeowners
Full clarification via the Planning Portal
Gloucester City Council Planning Development Portal
South Gloucestershire Council Planning Portal
Gloucestershire County Council Planning Portal
Cheltenham Borough Council Planning Development Portal
What happens if I don't seek planning permission?
Remember the millionaire accountant from Cinderford, who built a controversial "man cave" in his back garden in 2014? Built on the back of his 6-bedroom mansion, the £200,000 "personal leisure centre" included a bowling alley, a cinema and a casino. Graham Wildin failed to apply for planning permission for the 10,000sq ft extension and in November 2018 was ordered to pay Forest of Dean Council £30,000, whilst scheduling the building for demolition.
Another local case, you may or may not have heard of, happened in Newent, Gloucestershire. In October 2018, millionaire Hekmat Kaveh's property development company Crystalight was given 9 months to demolish 11 new houses after two extra houses had been built on the site without the correct planning permissions. Positioned within a conservation area, the original consent had been granted for 9 houses to be built, which were subject to numerous conditions. Resembling nothing that had originally been approved, the catalogue of errors included the spread onto surrounding land that wasn't included in the planning permission, road layout alterations without consulting highways, one house built higher than the project allowed and some of the houses were missing their proposed chimneys, roof lights or French doors.
Planning Permission 2019
One of the latest local planning stories features Forest Green Rover's 5,000-seat stadium proposal. The new wooden eco stadium was refused by Stroud District Council earlier this month, where councillors voiced their concerns about noise, landscaping and whether it would provide enough for the local community as a whole.
What is retrospective planning permission?
Retrospective planning permission can be suitable for some but riskier for others. It allows you to apply for planning permission after the works have begun and the project will then be considered by the local authority. However, if permission is refused you run the risk of enforcement action being taken against you – where you may have to modify the works in order to comply or, in extreme circumstances, you may be ordered to return the development to its previous 'permitted' state. You could also incur a hefty fine for particularly dangerous or outrageous structures.
How long does planning permission take?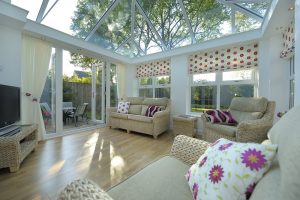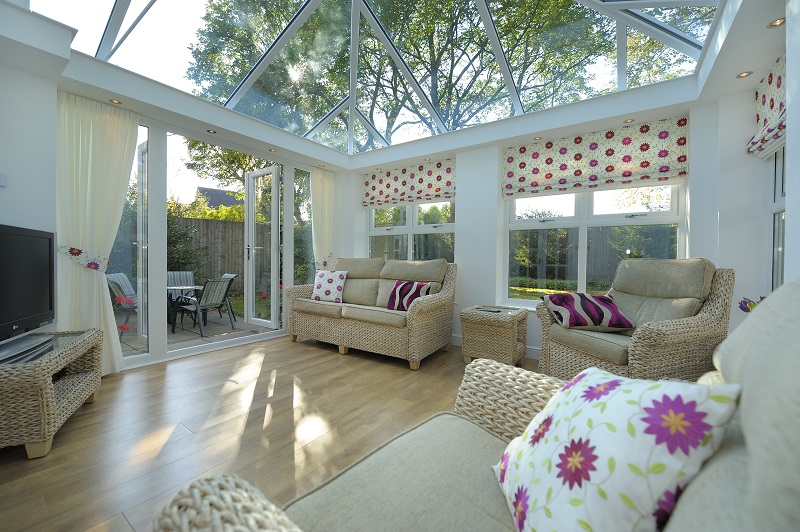 If you need to apply for planning permission, most planning applications are decided within 8 weeks. If your project is particularly complicated or unusually large, the time limit can be extended to 13 weeks. You can always ask your local authority to provide a timetable estimate. Although if you use Albany Windows, we'll take care of any permissions on your behalf for complete peace of mind.
Recommended by 100% of customers based in Gloucestershire and Cheltenham
If you're planning a single storey extension, have a read through our outstanding collection of customer reviews to find out why we are the first choice for homeowners in Cheltenham, Gloucester, Stroud, Tewkesbury, Dursley, Cirencester, Yate and further afield!