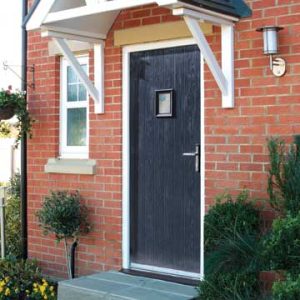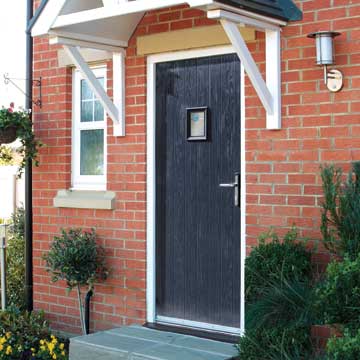 At Albany, we have been proudly installing entrance doors across Gloucestershire for over 20 years. We have put our extensive knowledge to good use by creating this handy guide, to show you why it may be time to update your home's front door!
Show your personal style
There's nothing better than imprinting your own personal style within the design of your home. With our amazing range of styles and colours, we are sure to have the perfect composite door that helps convey your individual personality. The small details can make the biggest of differences, and that's why we can install decorative glass and a range of door handles, knockers, peepholes, and letterboxes too.
Get creative and use our composite door designer to find your dream door with Albany Windows. Whether you want a sleek, modern design or a classical one, we're certain we'll have a composite door that's perfect for you and your family!
Boost your home's security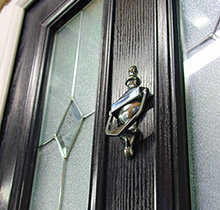 Our composite doors are created and installed with security in mind. Made with a high-density foam core and a steel-reinforced uPVC frame, Albany Windows provide essential peace of mind that your home is safe. Not even the force of a police battering ram can break our composite doors down! (But please don't break the law to test this out!)
Our secure Yale locks come in a wide range of varieties and can be counted on to provide high performance wherever they're installed.
Increase your home's thermal efficiency
More and more homeowners are conscious about how their home's performance can affect their bank accounts, their comfort levels, and the environment.
With an insulated core and a uPVC frame, new composite doors are 17% more energy efficient than their timber counterparts. With their weather and draught-proof design, your home will stay warmer through the winter months – which can also help dramatically reduce your heating bill!
New front doors in Cheltenham & Gloucester – Get in touch!
We can help you find the perfect entrance door that suits your needs, style preference, and budget. You can call us on 01242 511384, or fill in our online quote form. We look forward to hearing from you!