With summer just around the corner, many of us will be using this time to review the way our homes work for us. Are there urgent issues surrounding child safety that need addressing? Has the outside of the building become dull and uninspiring?…
Whatever the issue, to help you out, we've come up with 3 ways to transform your home to get the most out of it this year.
Child-friendly integrated blinds in double glazing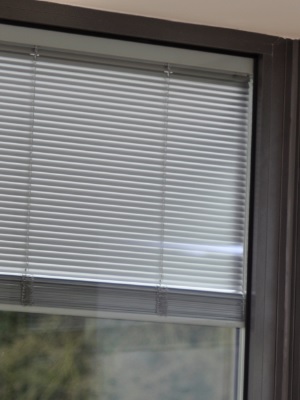 Keeping kids safe and sound is a top priority for any parent, especially in the home. Traditional curtains, blinds, and drapes can be a real temptation for many little ones who simply want to explore the world around them. However, they can also pose a serious danger if left unattended. This is why increasing numbers of parents in Cheltenham and Gloucester are upgrading their windows and doors with integrated blind systems. Essentially sealed units with blinds inside, any dangers associated with ordinary internal blinds are quickly eliminated.
Integrated within most vertical window and door systems, and available in a range of styles and finishes to suit your personal taste, integrated blinds are incredibly low maintenance. As well as adding a crucial acoustic layer, integrated blinds also provide fantastic draught-prevention; keeping more heat in, therefore, reducing rising energy bills.
Welcome the outside in with uplifting bifold doors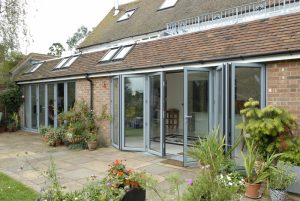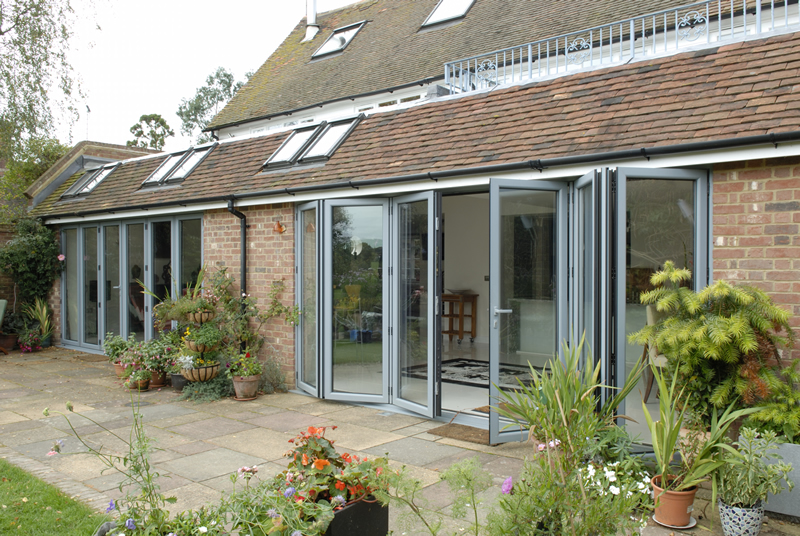 If your home is lacking essential space and light, bifold doors could be the answer to your prayers. Proactively folding back on themselves, the combination of superb slimline frames and a smooth sliding action creates extraordinary open plan areas that capitalize on space, light, and the outdoors. Flexible and highly customisable, bifolds can enhance a wide range of aperture sizes.
Available with 2 to 8 panels, highly secure bifold systems from Albany Windows are ideal for kitchens, living rooms, extensions and more.
Update your windows and doors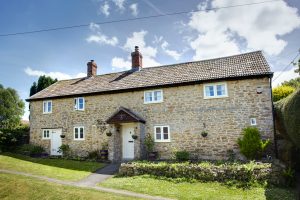 Upgrading your windows and doors will work wonders on your home's kerb appeal. Offering 19 exciting uPVC colours, including authentic woodgrain effects, it's hardly surprising that uPVC window updates have been a particularly popular refurbishment option in Cheltenham for some time. Aluminium windows and doors also offer a reliable way to transform ageing Crittall style steel-framed windows and doors; ideal for modern city apartment renovations or simply in homes that lack character.
High quality home improvements in Cheltenham & Gloucester
If you're looking for a worthwhile investment that will increase space, natural light, security, and enjoyment, Albany Windows is the perfect place to start. With a range of fantastic finance options available, call us on 01242 511384 or contact us online to begin your journey towards a happier home life today.
Related topics:
How much value could new bi fold doors add to your Gloucester home?