The exterior of your home is just as important as your interior. Ensuring that your Gloucester home looks good from the outside will ultimately increase your kerb appeal, potentially add more value to your home, and make your day-to-day living far more enjoyable every time you return home.
Whether you have a contemporary or more traditional property, there are both simple tweaks and bigger changes that you can make. From sliding sash windows tailored to classic Victorian properties or state of the art Loggia conservatories for a modern twist on the classic Orangery design, to simply changing the colour of your front door, there are a number of different ways you can improve the overall aesthetic and saleability of your home with minimal disruption involved. Here a few easy home improvement ideas to get you started.
Ditch your old front door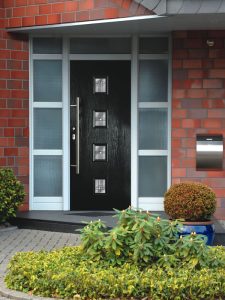 From a visual standpoint, replacing your old front door can really increase your homes kerb appeal. Viewed from the street, your Gloucestershire house will be more attractive to passers-by, or potential buyers, with a new front door. A replacement front door should be top of your list if you're thinking of making home improvements as the return on investment is high. It can also reinstate a feeling of pride for your home. After all, our home is usually the most valuable asset we own so it can be a real morale boost to update, refresh and improve it.
Replacing your front door can also:
We install entrance doors that are made to measure and designed to your tastes. Choose from a large range of striking colour finishes, mouldings, glass designs, sidelights and handles, locks, letter plates and knockers. Find out more about our front doors here.
Replace old windows
Like replacing your front door, replacing old windows will significantly increase the value of your home and help to refresh and update your exterior aesthetic, whilst considerably increasing thermal efficiency.
We offer a variety of quality windows in versatile uPVC and stylish aluminium frames because we know that every homeowner is different. At the end of the day, this approach gives you the freedom to make the best decision for your family's individual needs. Both of these window materials look great on any style of home in Cheltenham and Gloucester, featuring an extensive range of benefits including high performance and security.
Read our comparison of aluminium and uPVC windows to find out more.
The top features of our replacement windows include:
19 stylish uPVC colour

s

choices & unlimited RAL

aluminium

colours for aluminium frames
Secure and robust locking mechanisms
Easy to maintain and long-lasting
10-year guarantee on all windows
Use your green fingers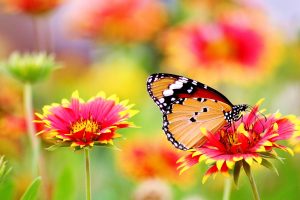 Adding flowers to the front of your home will not only beautify your space, but it can also increase the happiness levels of your family, friends, and even passers-by! Scientifically proven to trigger happy brain chemicals, did you know flowers can increase levels of dopamine, serotonin and oxytocin? As well as enhancing the environment, having a flower display can help stimulate a sense of pride for your home too. And if you're not that into gardening, some simple hanging baskets or a few plants here and there would be more than enough to brighten up your home with minimal effort.
Extend your living space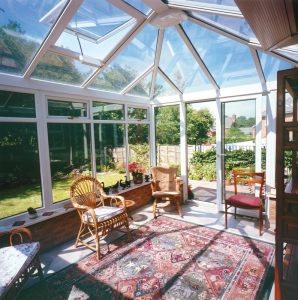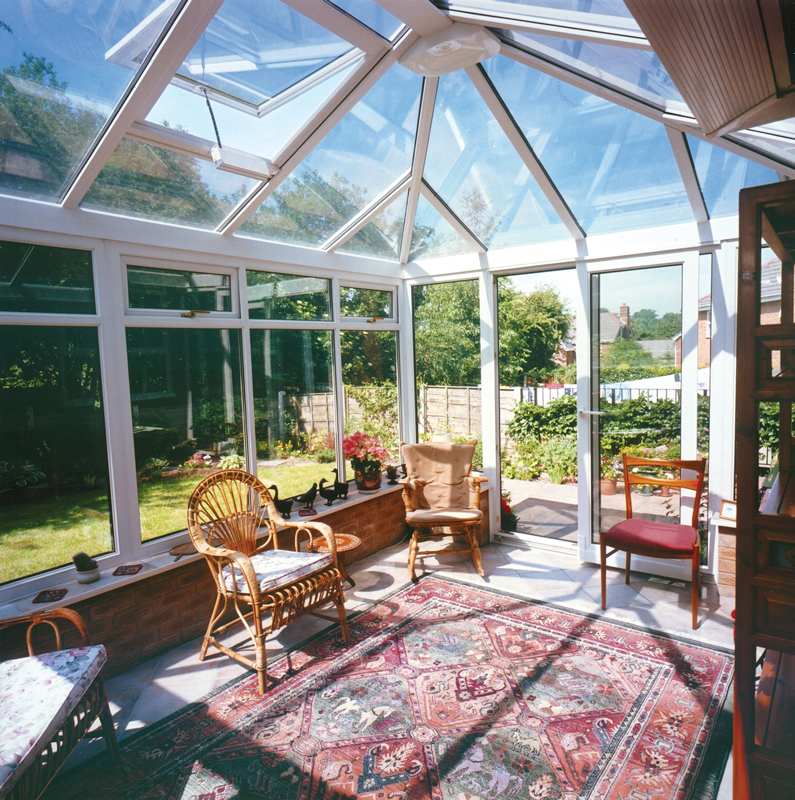 Conservatories are an excellent way to add light, space, and value to your home. It's also worth noting that, unlike full-blown extensions or orangeries, conservatories are often exempt from most standard building regulations. Providing a few rules are followed, building a conservatory is relatively straightforward in terms of adhering to official guidelines. You can find out more about the rules and regulations surrounding conservatories by getting in touch with one of our experts.
The benefits of adding a conservatory include:
They let in more light. A conservatory allows you to enjoy natural light all year round without having to brace the elements – especially in the colder winter months. It's no secret that sunlight is good for us as it provides us with vitamin D, the "sunshine vitamin", which helps to regulate and improve our mood.
A conservatory will add an extra room to your home. It's possible to turn a conservatory into any type of room you please, such as a dining area, a study space or an entertaining room. A conservatory can accommodate whatever your family needs.
If you have a patio or outside area that you don't really use, adding a conservatory is a good use of your garden space.
A new conservatory is likely to add value to your home. The housing market is competitive, and buyers are always looking for extra value, so if your home has a comfortable, well-insulated conservatory that puts you ahead of the competition.
Does creating more space and light in your home with a charming conservatory appeal to you? At Albany, we offer high-quality uPVC conservatories in a range of styles and shades, from traditional to modern, precisely tailored to your desired look. One of our glazing experts will be happy to talk you through the best options for your home.
Consider integral blinds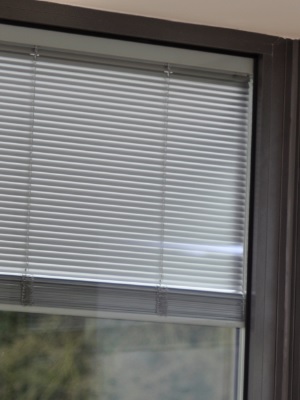 Specifically designed to make the day to day life of homeowners easier, integral blinds offer essential shade and privacy that involves no maintenance whatsoever thanks to an innovative blind system integrated between two panes of quality glazing. Not only are integral blinds a super practical solution, but they are also contemporary and stylish, improving the overall aesthetic of your home. For more information on integral blinds, click here.
You can see the range of the integral blinds that we offer here, where we also answer essential frequently asked questions on this innovative shading product. From motorised to manual operation, we have a superb solution to suit your home. Add value to your property by adding a contemporary new twist to your replacement windows and doors with innovative Integral Blinds installed by Albany Windows.
Hassle-free double glazed home improvement products in Gloucester
Albany Windows have been offering high-quality products and expert customer service to homeowners throughout Gloucestershire for 20 years. For more information about our home improvement solutions call us for free on 0800 111 4621 or contact us online. You can also visit our showroom.