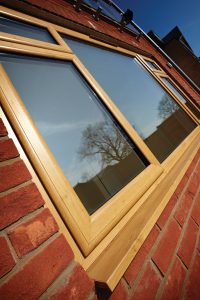 There's little sense in leaving clearly damaged windows to the mercy of the elements. Not only will it affect your homes exterior kerb appeal, but it will almost definitely alter the comfort and enjoyment you get from your Cheltenham home.
There's no use in replacing windows unnecessarily, so we've put together the following signs that you may require replacement windows Cheltenham.
3 signs your uPVC windows need to be replaced
uPVC is still the UK's most widely used building material, so it's hardly surprising that two-thirds of residences (69%) feature double glazed uPVC window frames. So, chances are, you have uPVC window frames. If this is the case, here's some material-specific signs that they could need replacing.
Poorly fitted
uPVC windows soared in popularity from the 1970's and, unfortunately, so did substandard window companies. At Albany Windows, we've replaced many poorly fitted uPVC windows from this era across Cheltenham, with the tell-tale signs being draughts, leaks and increased external noise.
Warped frames
Unlike aluminium windows, uPVC window frames have been known to expand in hot weather. This makes them increasingly difficult to open and close properly, and over time can result in the uPVC swelling, splitting and warping. If this sounds like your windows, it may be time for a replacement; they will be vulnerable to attack and highly inefficient, after all.
Extreme discolouration
Maybe you've bought a house with worn-out windows or maybe you haven't looked after them as well as you should have over the years. Whatever the reason, it can't be denied that your uPVC frames look tired, old and unappealing. Chances are, if they're that discoloured, they're probably past their sell-by date anyway. Our uPVC windows will stay looking as good as the day they were installed for years to come and can be customised with a wide range of on-trend colours, woodgrain effects, designs and glass patterns.
3 signs your metal windows need to be replaced
Aluminium windows have been around a lot longer than uPVC. Slim and strong, there are also material-specific signs that mean they could need replacing.
Single glazing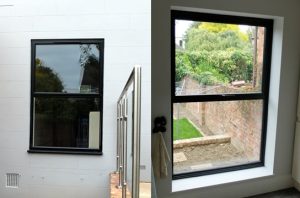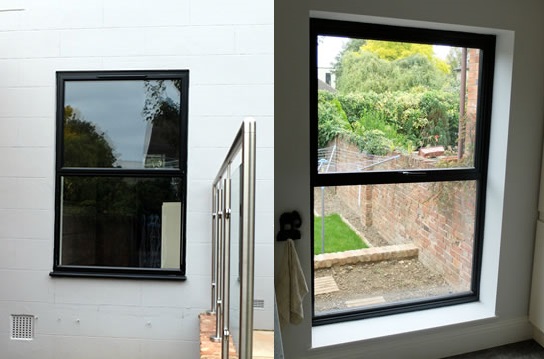 In most instances, having two of something is much better than having one. This principle goes for double glazing, as there are two sheets of glass with a gap in between. The majority of old aluminium windows are single glazed and considering up to 40% of our home's energy escapes through the window, upgrading to double glazed aluminium windows is definitely a worthwhile home improvement project; heightening security, kerb appeal as well as the buildings energy efficiency rating.
Unnecessary condensation
Metal window frames, such as aluminium, tend to suffer from condensation issues the most – especially old metal window frames. Typically, this is due to poor fitting or failure within the frame itself that's worsened over time. By replacing old aluminium windows with a modern equivalent, you will also benefit from a unique polyamide thermal break and acoustic insulation that works to boost the warmth and thermal efficiency of your Cheltenham home.
Rust
An age-old problem with metal windows, such as wrought iron, cast iron and steel, is their vulnerability to rust. However, aluminium is unlike any other metal as it doesn't rust. Naturally resistant to corrosion, this also protects the hinges and the other components needed for continuous, smooth operation that stands the test of time.
High-performance replacement windows Cheltenham
If you're still unsure whether your windows can be repaired or replaced, contact us to discuss your options in greater depth.
Related to this topic:

How often should you get replacements for your double-glazed units?

Should I replace my sash windows or install secondary windows?