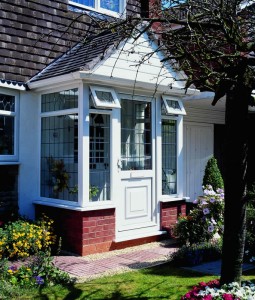 It's one of the first things you see when you get home from work and one of the first impressions you'll get to make on potential guests or even just the regular passers-by. That's right, it's your entrance door!
Let's face it, we all want to be proud of our homes, this fundamentally starts with how it looks from the outside. If you know deep down that your entrance door isn't operating or looking as it once did, Albany just might be able to help!
How do I know if my door needs replacing?
First things first, it may not actually be necessary for you to replace your current front door, unless of course you're actively searching for an effective way to successfully shake up your home's visual aesthetic. Here are the tell-tale signs that your current entrance door is not functioning properly:
Open and closing – is it seamless?
One of the most effective ways homeowners can tell whether or not their current entrance door needs replacing is by how it opens and closes. Are there any large gaps between effort? does the panel stick when pushed? Whist these problems can be remedied temporarily, sticking is due to a large potential problem, warping!
Entrance doors of the past either uPVC or timber were all prone to warping. When exposed to extreme weather conditions or susceptible to frequent use, previous entrance doors had the potential to expand, causing eventual gaps between the door and its threshold. Modern entrance doors from Albany utilise modern uPVC that is no longer prone to these attributes, resulting in a door with a long lifespan and high in functionality.
Weathered and peeling?
What is the current aesthetic condition of your current entrance door? If it's cracked, rusted or weathered it may need more than just a simple new lick of paint. Your door is susceptible to harsh elements on a daily basis, exposed to heat, cold, sun and more. All doors will need to be replaced eventually, if you think yours is beyond repair or adjustment go ahead and opt for a replacement from Albany.
Is your home feeling a little too draughty?
If you essentially have no immediate plans to renovate your home but you're currently feeling a little draughty or are suffering from regular cold spots, replacing your old door with a new model may be the secret solution. Believe it or not, there are other components other than the door itself, that may be the reason your home's a little too nippy.
The threshold, frame and door jamb all contribute to the functionality of your entrance door and these too can become loose or warped overtime. If you've recently renovated the panel itself thinking that to be the problem but still are suffering, look into these other elements to see if it's worth getting a door replacement.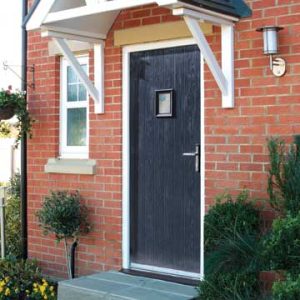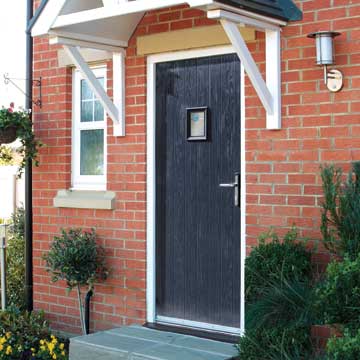 A reliable door combined with reliable service
If you're suffering from any of the above issues and are desperately lacking a new uPVC entrance door, Albany's extensive range act as a wholly reliable option. Our uPVC entrance doors have remained a long-standing popular choice for homeowners largely due to their sleek and attractive appearance, as well as the base foundation for creativity they are available to offer.
Albany can offer you a uPVC entrance door in 19 different colours and shades with the further potential to incorporate a range of different glass and glazing designs. When opting for a new entrance door you're no longer tied to the aesthetic of your old one, now having the ability personalise a door unique to you that you think best reflects your personality or style.
Albany Windows: Enhancing home fronts since 1999
Choosing to replace your door with a new uPVC entrance design not only will have an aesthetic impact on your home, but an energy efficient one also. For over 15 years we've been supplying homeowners throughout Gloucestershire with uPVC entrance doors, being naturally thermally efficient to successfully improve every property's insulation capabilities and reduce their bills.
For more information on how our range of bespoke uPVC entrance doors can help to enhance your home aesthetically or otherwise, call us on 01242 511384 or get in touch online!