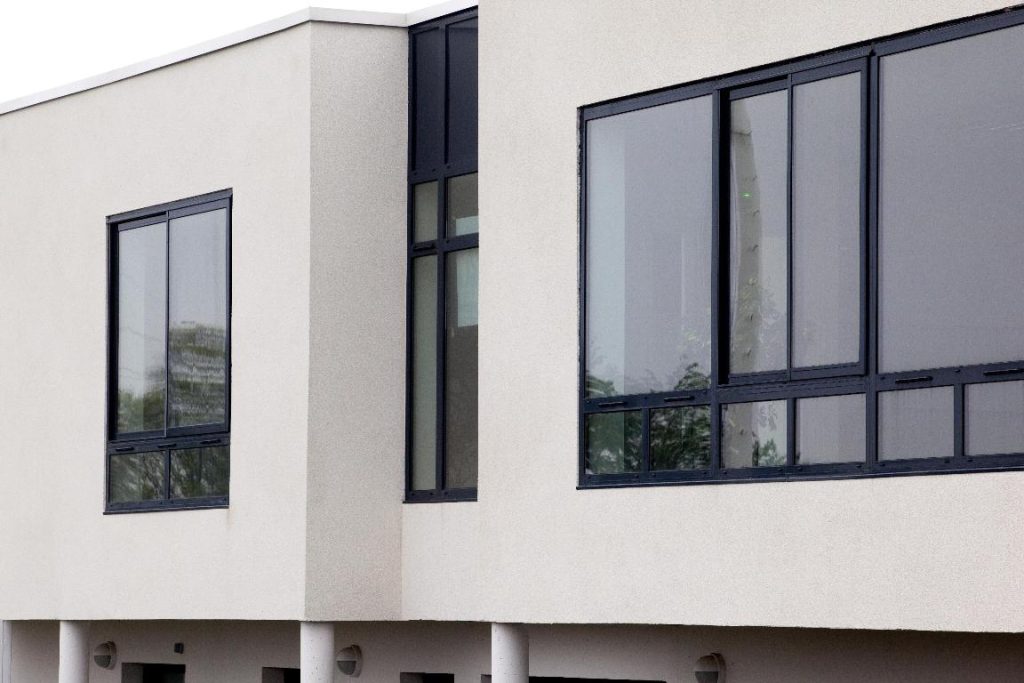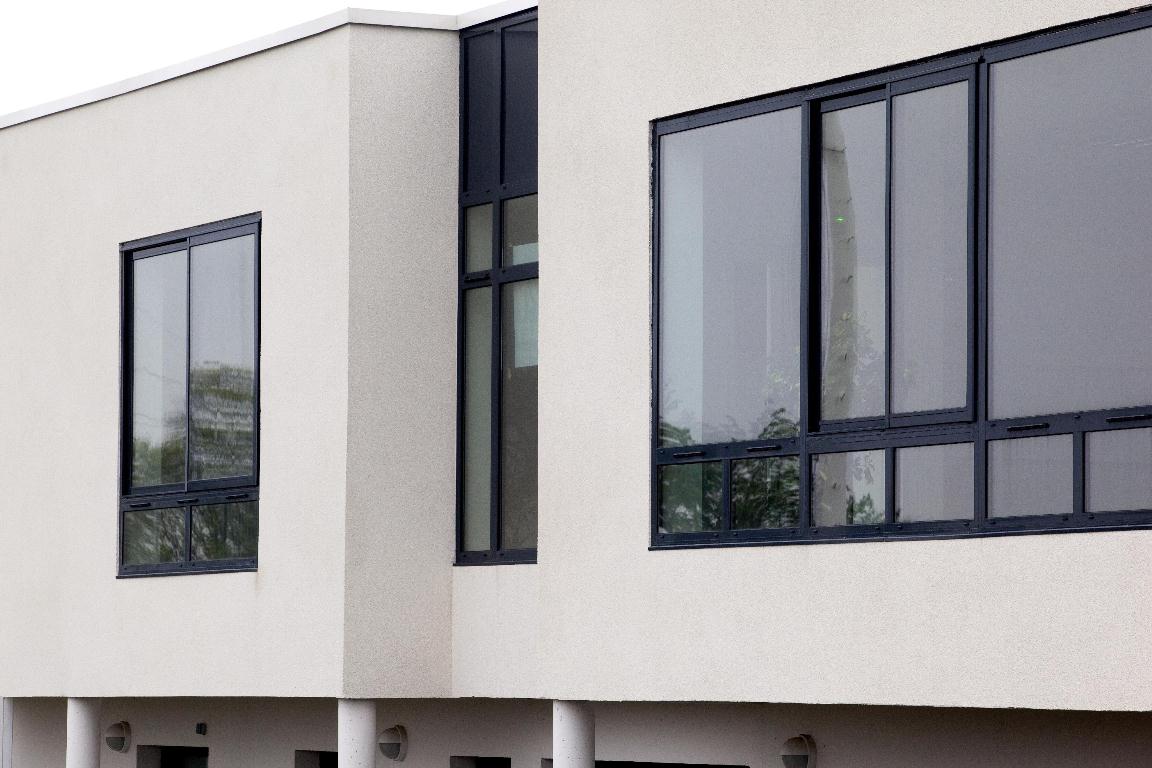 Aluminium windows are the modern choice for 21st century homes but do you actually know much about them? Let's uncover all the mystery that surrounds these innovative windows.
The benefits of aluminium windows
Providing an array of benefits, including increased durability, energy efficiency and scratch-resistance, aluminium is one of the best materials to make a window from.
You might have preconceptions about metal windows from experiences of older systems, but aluminium windows today are completely different. Made using the latest technology and precision machinery, aluminium windows use a thermal break for improved insulation. This makes them an excellent choice if you're looking to improve the warmth of your property.
Aluminium is incredibly durable
Aluminium is lightweight yet unbelievably durable. Capable of resisting the wear and tear that other windows can suffer from; aluminium windows are naturally scratch and weatherproof. They can last for decades in the right circumstances.
Aluminium windows are extremely attractive
For those who want to bring their homes into the future, aluminium is the ultramodern choice. Installed as they are, they offer a stunning slim metallic look. With the full range of RAL colours that can be chosen, they can create any look that you want. With the sliding sash style and wood effect finishes, they can perfectly suit period and traditional properties just as well.
It's resistant to corrosion
When combined with a marine finish, aluminium is very resistant to corrosion. This makes it suitable for use in harsh climates such as coastal areas. If you're looking for a window that can resist the effects of the environment, aluminium windows could be for you.
Slimmer sightlines for greater views
Thanks to the techniques used to create them, aluminium windows are capable of much slimmer sightlines than uPVC and timber. This means that aluminium windows can hold much larger areas of glazing which makes a room brighter. This gives you greater unobstructed views which is perfect if you love admiring your garden or the countryside.
Aluminium is very energy efficient
When fitted with a thermal break, aluminium windows can achieve exceptional levels of thermal retention and acoustic insulation. The fact that it offers enhanced levels of insulation means aluminium windows help reduce the amount of heat you use around your home. Therefore reducing the cost of your energy bills.
It can be easily recycled
Aluminium is a very eco-friendly material to use as it's one of the world's most easily recyclable materials. It's capable of being melted down and turned into other useful products at the end of its lifespan as a window. This makes it well suited for use in environmentally-conscious households.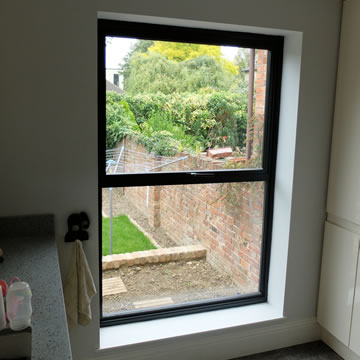 6 reasons for the rise of aluminium windows
In the past, aluminium windows were only available in silver, surrounded by hassle-prone timber frames and susceptible to condensation. With the modern market, this is no longer true and aluminium windows are on the rise again. They're a great alternative to timber and uPVC, providing durability, strength and style. It's no surprise that aluminium windows and doors, including bi-folding doors, are offered by 5691 installers. This is a 6% year-on-year increase since 2013 according to Insight Data.
Here are six reasons why aluminium windows may be beneficial for you and your property:
Surface strength resists denting and weathering
Aluminium is a metal that has less oxides on its surface than other materials. This means it's far more resistant to corrosion from rain or other forms of weathering. Aluminium is used for air and spacecrafts which have to survive intense temperature and atmospheric changes. It's clear to see how aluminium is a good choice for homes that need weatherproof windows, whatever the season.
Help the environment
Good installers will supply aluminium windows with energy saving double glazing as standard. Unique polyamide thermal breaks can be used for enhanced thermal and acoustic insulation. The multi-chamber design of aluminium windows means that more heat can be trapped within the profile itself.
Aluminium windows help to significantly improve the energy efficiency of your home. This means you will rely on your heating less and less, reducing your home's carbon footprint. Equally great for the environment, aluminium is far more widely recycled than uPVC windows. This makes it far easier to dispose of without harming our atmosphere.
Maintenance ease
Due to their lack of corrosion and resistance to weathering, aluminium windows are easy to maintain. Unlike traditional timber windows (which can warp, corrode and need constant repainting), aluminium frames are far more durable. They only need the occasional wipe to keep them looking as good as new. You can't get much easier than that! You can leave your aluminium windows as they are and enjoy the benefits without any effort.
Increased security
Aluminium windows can incorporate multi-point locking systems and additional security features such as shoot bolts. Even if uPVC windows are reinforced with wood or metal, they're still not as strong as aluminium. The strength of aluminium windows will make your property far more secure and far less likely to be appealing for thieves. This is increased when combined with good locking systems and double glazing.
Loved by architects and installers
Aluminium is now firmly established as an alternative to uPVC windows. Despite being lightweight, aluminium is far stronger than uPVC. So not only is it easy to install, its structural integrity gives it the ability to hold large glass panes. Aluminium can easily hold triple glazing if desired. However, it's also extremely flexible which allows it to be shaped anyway you want. If you have a bespoke design in mind such as an arch or have an awkward space, aluminium windows can be tailormade for your home.
Equally, aluminium is preferred in conservation areas due to its aesthetics. Its slim sightline design and subtlety makes it easier to maintain the character and integrity of period properties. Aluminium windows can be fitted into existing or new timber frames, direct to brick or into stone surrounds. It really doesn't matter what sort of property you live in!
Colour options
Good window installers understand that you want to match your windows to the rest of your property. They should offer aluminium windows in a full range of RAL colours and the option for dual colours. This means you can have a different colour on the inside and outside of your property. Choose white on the inside to match the interior and a bright colour on the outside to boost your kerb appeal.
Albany Windows – your choice for aluminium window installations
Albany Windows is a trusted local double glazing company who have been improving homes across Gloucestershire since 1999. Our aluminium windows feature all of the benefits listed above and will be a fantastic investment for your home. They're crafted from high quality profiles, have A+ energy efficiency ratings and feature effective locking systems.
We make customisation easy
All our aluminium windows are made to measure designs, available in casement, sash and tilt and turn styles. Aluminium windows from Albany can also be created in custom shapes so that you can achieve the perfect look for your property.
Available in a vast range of powder coats and finishes, our aluminium windows can be customised to suit the needs of your home. Still not sure about aluminium? See how aluminium compares to uPVC windows here and why it's a better choice than timber here. If you want to enjoy great quality aluminium windows which transform your home, contact Albany Windows today.